Hogs show balanced O, maturing D in 52-14 blowout of N. Illinois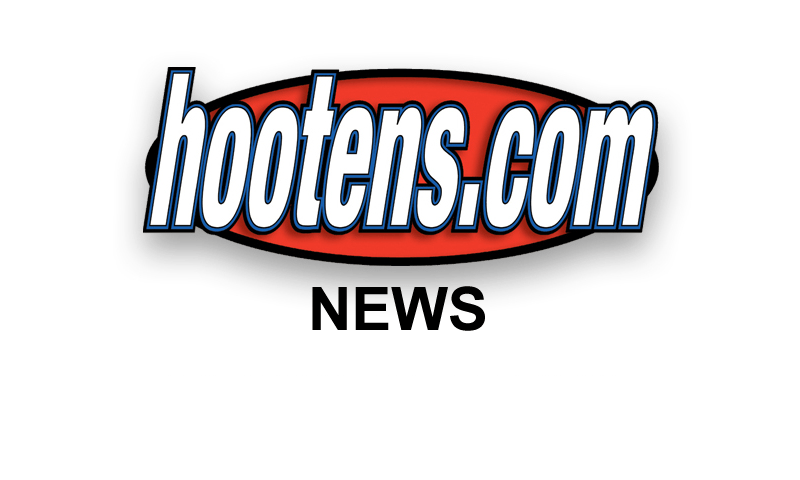 | | |
| --- | --- |
| | |
| | Soph DT DARIIUS PHILON |
FAYETTEVILLE - The Northern Illinois Huskies won the toss Saturday night and kicked off to Arkansas, looking to defend their NCAA leading 17-game road winning streak.
Korliss Marshall, Arkansas' sophomore kick returner/running back from Osceola, took that NIU-opted opening kickoff from the 3, and off a great block from fellow return man Keon Hatcher, raced 97 yards for a touchdown.
The Razorbacks jumped to 21-0 first-quarter lead and eventually manhandled the Huskies 52-14 at Reynolds Razorback Stadium.
Marshall began and ended the scoring, reeling off a 27-yard run as a running back with 3:33 left in the game.
"Rory Segrest (Arkansas' special teams coach) has been talking about that play all week and thought we had a great chance to hit it when they kicked into the wind," Arkansas coach Bret Bielema said postgame. "Korliss obviously did a great job and hit it full throttle and he's as quick as a hiccup, but those guys all got a hat on a hat."
Marshall tipped his hat to his blockers.
"Anybody who got the ball could have scored on that play," Marshall said. "The kickoff return team did an excellent job executing their blocks and staying latched on to their blocks and doing exactly what the coaches asked them to do. I just executed and continued to finish it out. The hole opened up and I told myself I just have to score."
A respected team off successive 12-2 seasons, Coach Rod Carey's Huskies were only 14-point underdogs but became the third consecutive non-conference opponent routed by the Razorbacks since Arkansas' season-opening 45-21 SEC loss at No. 5 Auburn.
"Give credit to Northern Illinois, those guys won 17 straight road games," Bielema said. "I have a lot of respect for Rod and his staff and I know a lot of guys on that sideline. That's a team that could go on and do some really good things."
Carey certainly complimented Arkansas.
"Give Arkansas a ton of credit," Carey said. "They are a fine football team. They played disciplined football, made plays in the kicking game and didn't turn it over. You can sum up the game with their ability to do that and not us."
Saturday's success ups the Razorbacks to 3-1 going into Saturday afternoon's neutral site SEC game against the sixth-ranked Texas A&M at the Dallas Cowboys AT&T Stadium in Arlington, Texas.
NIU of the Mid-American Conference falls to 3-1.
Arkansas took a 14-0 lead without an offensive score before Razorbacks junior starting quarterback Brandon Allen picked NIU apart. Allen completed 15 of 22 passes for 199 yards and two touchdowns without a turnover, lending balance to an offense that had relied on the run to trounce Texas Tech 49-28 a week earlier.
After 438 yards rushing and 61 passing against Texas Tech, the Razorbacks vs. NIU nearly matched running and passing with 212 on the ground and 215 by air.
"Somewhere between 210 and 220 (rushing and passing or vice-versa) you really balance things out," Bielema said. "I thought Brandon Allen showed great patience. There were a couple of plays he went to his third read. As plays developed he had great protection. It was great for our guys to hit on all cylinders going into conference play at A&M.
Arkansas netted three rushing touchdowns, one by Allen against NIU.
At 8:07 of the first quarter, NIU quarterback Drew Hare was jarred with a fumble-causing sack by sophomore defensive tackle Darius Philon and freshman defensive end Anthony Brown. Hitting Hare first, Philon alertly scooped the fumble and scored a 14-yard TD.
"It was fun to see Darius get in there," Bielema said, glad the defensive tackle didn't over celebrate a rare touchdown. "I thought he might break out into a dance or something."
The Huskies ranked seventh nationally in rushing offense but netted only 123 yards rushing on Arkansas.
"We had a great plan by the defensive coaches," Bielema said "The defense is really beginning to grow up. The offense has been there since the start of camp, but I think defensively we are getting better every week and that's a big feather in their camp."
A conventional 69-yard scoring drive put Arkansas up 21-0 with 21 seconds left in the first quarter. Running back Jonathan Williams (15 carries for 69 yards) broke three tackles on his 15-yard TD run.
Allen hit two key third-down passes to receiver Cody Hollister, the second abetted by a NIU face-mask penalty, and ran 7 yards for a first down when NIU had his receivers covered on third down.
Allen accounted for Arkansas' second-quarter TD just 49 seconds before half. Appearing to run out out of bounds with his receivers covered and nowhere to go, Allen found freshman Jared Cornelius for a 10-yard TD capping a 71-yard drive.
"I thought the turning point was the 2-minute drive right before half," Bielema said.
Allen netted a rushing touchdown rolling out after faking a handoff for a 2-yard score in third quarter.
An official inadvertently may have denied Arkansas running back Alex Collins (15 carries for 79 yards) a first-half touchdown. Upon making a cut, Collins had to dodge the official in his path which allowed the Huskies to catch up and corral him on a 20-yard run. The drive stalled without a score as place kicker John Henson's 42-yard field goal attempt sailed wide.
Henson kicked a 21-yard fourth-quarter field goal with the Huskies putting together a goal-line stand after a fourth down run off a fake punt fell short.
Most of NIU's limited first half offensive success occurred off screen passes, including its second-quarter TD. An 11-yard screen for a TD from Hare to Aregero Turner completed an 8-play, 74-yard drive with 3:29 before intermission.
Running back Joel Bouagnon's 25-yard run up the middle was integral to NIU's first-half scoring drive.
Arkansas answered with its 10-play, 71-yard drive that left the Huskies 49 seconds before intermission.
Bouganon tallied NIU's fourth quarter TD off Hare's 15-yard pass. NIU's fourth-quarter TD was immediately answered by an Allen to Hatcher play-action 44-yard TD bomb following NIU's onside kick squibbing out of bounds.
Redshirt freshman Austin Allen, the backup quarterback and Brandon Allen's brother, quarterbacked the drive on which Marshall tallied his final TD.
Texas A&M burst onto national prominence with a 52-28 rout of SEC East favorite South Carolina in the season opener. Sine, the Aggies have ripped Rice, Lamar and SMU non-conference and await the Razorbacks in a CBS nationally televised SEC West clash at Cowboys Stadium.
"