UCA at ASU in-depth preview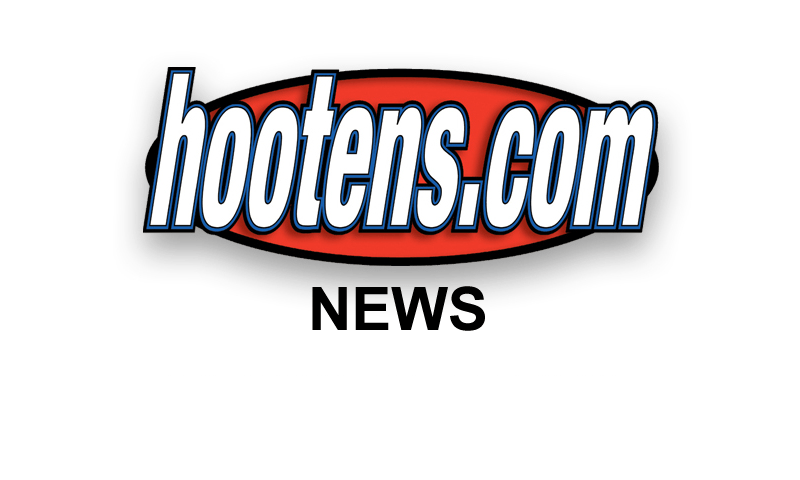 | | |
| --- | --- |
| | |
| | ASU QB Ryan Aplin |
JONESBORO - Arkansas State wraps up non-conference
play Saturday when it hosts Central Arkansas at 7 p.m.
in the second of six home games on its 2011 schedule.
The TV broadcast is being produced by KATV-7 (Little Rock),
but will also air on affiliate stations KAIT-8 (Jonesboro),
KNWA-51 (Fayetteville) and ESPN3.com. Every A-State
game can be heard live on 107.9 FM in the Jonesboro area,
88.3 FM in Little Rock and at AStateRedWolves.com.

2011 ASU SCHEDULE/RESULTS
Sept. 3 at Illinois (TV) L, 15-33
SEPT. 10 MEMPHIS (TV) W, 47-3
Sept. 17 at No. 13 Virginia Tech (TV) L, 7-26
SEPT. 24 CENTRAL ARKANSAS (TV) 7:00 p.m.
Oct. 1 at Western Kentucky* (TV) 3:00 p.m.
Oct. 8 at Louisiana-Monroe* 6:00 p.m.
OCT. 18 FIU* (TV) 7:00 p.m.
OCT. 29 NORTH TEXAS*^ 6:00 p.m.
Nov. 5 at Florida Atlantic* TBA
NOV. 12 LOUISIANA-LAFAYETTE* 2:00 p.m.
Nov. 19 at Middle Tennessee* (TV) TBA
DEC. 3 TROY* 2:00 p.m.
*SBC game ^Homecoming All Times Central
2011 UCA SCHEDULE/RESULTS
SEPT. 1 HENDERSON STATE W, 38-14
Sept. 10 at Louisiana Tech L, 42-48 (OT)
Sept. 17 at Sam Houston State* L, 10-31
Sept. 24 at Arkansas State 7:00 p.m.
Oct. 1 STEPHEN F. AUSTIN* 6:00 p.m.
Oct. 8 at Nicholls State* 2:00 p.m.
Oct. 15 McNEESE STATE* 3:00 p.m.
Oct. 22 at Lamar* 3:00 p.m.
Oct. 29 SOUTHEASTERN LOUISIANA* 6:00 p.m.
Nov. 5 at Northwestern State* 3:00 p.m.
Nov. 12 TEXAS STATE 4:00 p.m.
*SLC game All Times Eastern
BY THE NUMBERS . . .
1 touchdown reception needed by Dwayne Frampton to tie the 10th most in school history.
3 ASU players are on a major preseason award watch list, including the Biletnikoff, Lombardi and Rimington.
3 ASU players have already earned their degree -- Tom Castilaw, Demario Davis and Derek Lawson.
3 ASU players ranked among top 10 in the SBC in receiving yards per game -- Frampton, Jarboe, Stockemer.
4 statistical categories in which Ryan Aplin already ranks among the top 10 players in school history.
4 offensive linemen on the current ASU roster that transferred to ASU as part of its 2011 signing class.
5 preseason All-Sun Belt Conference selections -- the most since 2009.
5.7 receptions per game by Dwayne Frampton, tied for the highest average in the Sun Belt.
6 home games are on ASU's 2011 schedule -- the most since 2007.
7.3 tackles per game by Nathan Herrold, the highest average on the team and 11th highest in the SBC.
9 offensive school records broken by the ASU offense last season under then OC Hugh Freeze.
9 teams from the state of Arkansas that ASU has played all- me a combined 123 times.
13 ASU's national rank in tackles for loss -- 8.3 per game.
14 out of the last 15 games A-State has recorded at least 300 yards of total offense.
14 receptions needed by Dwayne Frampton to become the sixth player in ASU history to record 100.
15 statistical categories ASU ranks among the top 3 teams in the SBC, including total offense and defense.
16 completions need by Ryan Aplin to become the fifth player in school history with 400 in a career.
16 players were named All-Sun Belt Conference by at least one preseason publication.
26 seniors are on the ASU roster, including 12 redshirt seniors.
29 receiving yards needed by Dwayne Frampton to reach 1,000 for his career.
30 Ryan Aplin's national rank in passing yards per game (256.3 ypg)
35 current ASU players named to the latest SBC Commissioner's List or Academic Honor Roll.
39 Josh Jarboe's national rank in receiving yards per game -- 86.0 ypg.
56 yard FG by Bobby Zalud vs. Memphis -- ties longest in the nation this year and ties longest in SBC history.
57 redshirt players on the current ASU roster.
97 A-State football kicked off its 97th season in 2011.
107 kickoff return yards needed by Rod Hall to become the ninth player in school history to post 1,000 yards.
141 receiving yards need by Taylor Stockemer to take over 10th place for career yards.
162 receiving yards by Josh Jarboe vs. Memphis -- the most by an ASU player since 1999.
169 yards allowed by the ASU defense vs. Memphis -- the fewest by an ASU opponent since 2006.
293 yards needed by Ryan Aplin to take over fifth place at ASU for total offense in a career.
526 rushing yards needed by Derek Lawson to become the 12th player in school history to record 2,000.
611 yards of offense vs. Memphis -- 7th most in school history and 18th most in the nation this season.
1,076 career receiving yards by Taylor Stockemer -- the most among current players on the ASU roster.
29,872 attendance total for the Memphis game was the second largest in ASU Stadium history.
ASU COACH HUGH FREEZE: After enjoying successful
stints as both a head and assistant coach at the NCAA
FBS, NAIA and high school levels over the last 18 years,
Hugh Freeze was named Arkansas State's 27th head
football coach on Dec. 2, 2010. Freeze most recently
completed his first season as Arkansas State's offensive
coordinator, guiding the Red Wolves' offense to a
record-breaking year in 2010.
THE ARKANSAS STATE-UCA SERIES: Saturday's game
will mark the first meeting between Arkansas State and
Central Arkansas since 1997. A-State and UCA have actually
played 23 times since 1916, but will meet this
year for just the third time since 1947. While UCA
holds a 12-9-2 lead in the all-time series, ASU won both
games played in the modern era. A-State picked up a
narrow 36-35 win in 1997 and defeated UCA 17-7 in
1996, both victories coming in Jonesboro. The Red
Wolves stand 6-5 all-time versus UCA in games played
in Jonesboro, including a 101-0 win in 1917 that stands
as the largest margin of victory in school history. At the
same time, UCA handed A-State its largest margin of
defeat with a 95-0 win in Jonesboro in 1937.
A-STATE vs. SOUTHLAND CONFERENCE: Arkansas
State has played nine schools that are current members
of the Southland Conference and holds an all-time
58-45-5 record against those teams. The last time AState
played a Southland Conference team was 2001
when it dropped a 28-22 decision to Nicholls State.
ASU's last win against an SLC team came in 1999 when
it defeated Sam Houston State 45-20. A-State's most
victories against a current SLC team is 15 vs. Lamar.
ON THIS DATE: Arkansas State has played 10 times on
Sept. 24 and holds a 6-4 record in those games, including
a 5-1-0 home mark. The last time A-State played
on the date, it defeated FIU 66-24 in Jonesboro. ASU
first played on Sept. 24 in 1932 when it defeated Northwest
Mississippi Community College by a 60-0 score,
which is the ninth largest margin of victory in school
history. ASU has also defeated Lewis (Ill.), Louisiana
Tech, North Alabama and Southern Illinois on the date.
AN A-STATE VICTORY WOULD . . .: Give ASU its best
record through four games since 2008 when it started
3-1 . . . Give ASU at least two non-conference victories
in the same season for the first me since 2008 . . .
Mark its seventh consecutive victory over an FCS opponent
. . . Move ASU's home record at ASU Stadium
since 2005 to 26-7.
1,000 YARD CLUB: Junior wide receiver Taylor Stockemer (2)
finished the Virginia Tech game with 77 receiving
yards to give him 1,076 for his career, which also made
him the only active ASU player with over 1,000 career
receiving yards. However, senior WR Dwayne Frampton
needs just 29 yards to reach 1,000 as well.
DOUBLE DIGITS: Junior linebacker Nathan Herrold and
senior safety Kelcie McCray both recorded a team-high
10 tackles against Virginia Tech, which is also the most
this season by an ASU player. Herrold reached double-
figure totals for the third me of his career, while it was
the fifth time McCray posted 10 or more stops in a
game.
PICK IT OFF: Senior corner Darron Edwards collected
his first career interception at ASU last game, while fellow
senior corner Darryl Feemster recorded his second.
ASU posted an interception in a game for the first
me this year and recorded multiple interceptions in
the same game for the first me since recording four
against Middle Tennessee on Nov. 2, 2010 -- a span of
five games.
INCREASING NUMBERS: Redshirt linebacker Qushaun
Lee is the only ASU player to increase his tackles each
game this season. Lee opened the year with four stops
against Illinois before coming back to record six against
Memphis and seven against Virginia Tech.
FRAMPTON EXTENDS STREAK: Senior wide receiver
Dwayne Frampton caught six passes for 59 yards and
a touchdown against Virginia Tech, extending his streak
of consecutive games with at least one reception to 15
games. He has caught a pass in every game he has
played at A-State. Frampton is ranked 55th in the nati-
on in receiving yards (77.7 ypg) and ed for 40th in
receptions (5.7 rpg).
PLAYING IN THE BACKFIELD: The Red Wolves defense
recorded at least three sacks and eight tackles for loss
in two of its first three games this season. A-State
posted eight or more tackles behind the line of scrimmage
in three games for all of last season and had
three or more sacks in three games last year as well.
ASU is ranked 13 in the nation in tackles for loss (8.3
pg) and tied for 16th in sacks (3.3 pg).
HOME SWEET HOME: Arkansas State posted an actual
on-field winning record at ASU Stadium from 2005-
2010. ASU is now 25-7 at ASU Stadium since the 2005
season. The Red Wolves actual on-field record all- me
at ASU Stadium is 117-70-1 since opening in 1974.
300-PLUS: Dating back to last season, Arkansas State
has posted at least 300 yards of total offense 14 of its
last 15 games. ASU's school-record 14 consecutive
games with over 300 yards of total offense came to an
end last week when Virginia Tech limited the Red
Wolves to 269 yards. ASU posted over 300 yards of
total offense in just six games the season prior to Hugh
Freeze taking over as offensive coordinator.
ECLIPSING 200/300: Junior quarterback Ryan Aplin
passed for at least 200 yards for the 13th me of his
career last game with 205 yards to his credit, and all 13
games have come over his last 17 played. Aplin has
recorded over 300 yards of total offense six times during
his career, including the Illinois game with 301
yards.
PILING UP THE YARDS: Arkansas State piled up 611
yards against Memphis, which is the seventh most in
school history and the 18th most in the nation this season.
A-State recorded 236 rushing yards, its most since
recording 244 against North Texas on Nov. 28, 2009,
and 374 passing yards that were its most since the second
game of last season.
CROWD SUPPORT: Arkansas State drew a crowd of
29,872 for its home opener, just missing the ASU Stadium
record attendance of 30,427 also set against
Memphis in 2004. The crowd for last Saturday's game
was the second largest in ASU Stadium history. The
ASU Stadium capacity is listed at 30,406.
HOME OPENERS: With its victory over Memphis,
Arkansas State has now won its last seven home openers
at ASU Stadium dating back to the 2005 campaign.
The Red Wolves stand 27-11 all-time in home openers
at ASU Stadium and are also 14-6 in such games since
moving to Division I-A (FBS) in 1992.
WIDE MARGIN: Arkansas State's 44-point victory over
Memphis was its largest ever over an FBS opponent
since it moved to Division I-A in 1992. It was also the
largest margin of victory ever by an ASU team against
Memphis in a series that dates back to 1914. The next
largest ASU margin of victory in the 56-game series was
in 1914 when it topped the Tigers by a 41-0 score.
HITTING THE CENTURY MARK: In just his second career
game at ASU, redshirt freshman running back
Frankie Jackson eclipsed the 100-yard rushing mark
with 101 to his credit. He averaged 10.1 yards per rush
and had a career-best 48 yard run that was the longest
by an ASU player since 2008. Sophomore running back
Sirgregory Thornton had a career-long 40-yard rush
during the game as well.
MANNING AWARD STAR OF THE WEEK: Following his
performance in Arkansas State's 47-3 victory over
Memphis, quarterback Ryan Aplin was selected as one
of eight quarterbacks from across the nation to be
named to the Manning Award Stars of the Week list.
Aplin completed 19-of-21 passes for 274 yards and
three touchdowns in the victory over the Tigers. His
completion rate of 90.5% was the second highest in
school and Sun Belt Conference history.
JARBOE HONORED: Following the Memphis game,
junior wide receiver Josh Jarboe was selected as one
of nine wide receivers from across the nation to be
named to the honorable men on list for the College
Football Performance Awards' Wide Receiver of the
Week award. Jarboe hauled in seven passes for 162
yards and two touchdowns in the Red Wolves' 47-3 victory
over Memphis. Jarboe's 162 receiving yards
ranked as the 10th-best single game performance all-
time at ASU and is the 13th-highest total in the nation
this season. His 162-yard performance was also the
best by an ASU player since 1999. Jarboe is ranked
39th in the nation in receiving yards this season,
averaging 86 per game.
| | |
| --- | --- |
| | |
| | ASU end Brandon Joiner |
STINGY DEFENSE: The Arkansas State defense allowed
just 169 yards against Memphis, which was its fewest
allowed versus an FBS opponent since holding Army to
164 in the 2006 season opener. The Tigers gained just
82 yards on the ground, the fewest since FIU posted 32
rushing yards against A-State on Oct. 24, 2009. The
Red Wolves allowed just 118 passing yards as well, the
fewest since limiting North Texas to 77 in the sixth
game of last season.
GETTING TO THE QUARTERBACK: Dating back to last
season, senior defensive end Brandon Joiner has
recorded at least 0.5 sacks in seven of ASU's last eight
games. In fact, 7.5 of his 8.0 career sacks at A-State
have come over the Red Wolves last eight games. He
has at least a par al sack in each of ASU's first three
games this season. Joiner recorded a career-high 2.5
sacks against Middle Tennessee in the 10th game of
last year.
NEAR SHUTOUT: The Arkansas State defense narrowly
missed its first shutout since the 2009 season (61-0 vs.
Mississippi Valley State) with its 47-3 victory over
Memphis. The Red Wolves' three points allowed were
s ill its fewest against an FBS opponent since
holding Troy to three points in 2005.
DIALING IT UP FROM LONG DISTANCE: Sophomore
kicker Bobby Zalud kicked a career-best 56-yard field
goal against Memphis that tied the third longest in
school history and the longest in the NCAA this season.
His 56-yard field goal is also the second longest in
Sun Belt Conference history behind only a 57-yard
make by North Texas' Jason Ball in 2001. Zalud also had
a 49 yard field goal against Illinois in the season opener
and is 2-of-3 on his field goal a empts this year.
97th SEASON UNDER WAY: Arkansas State kicked off
its 97th season of football on Sept. 3 at Illinois. ASU
holds a 407-453-37 record since the inaugural
1911 season and has played in seven bowl games. A-State
did not field a football team from 1942-44 due to
World War II. ASU also didn't have a team in 1918 as
World War I was ending.
PRESEASON ALL-SBC ACCOLADES: Five Arkansas State
football players were tabbed Preseason All-Sun Belt
Conference, including senior wide receiver Dwayne
Frampton, senior center Tom Castilaw, senior defensive
lineman Dorvus Woods, senior linebacker Demario
Davis and senior safety Kelcie McCray.
PRESEASON PREDICTIONS: The Red Wolves finished
fifth in the preseason poll that was voted on by the
league's nine head coaches. Arkansas State received
49 points in the poll with one first-place vote, with FIU
receiving the nod as the preseason favorite with 75
points and five first-place votes. The Golden Panthers
were followed by Troy with 66 points and two first-place
votes, with Middle Tennessee and Louisiana-
Monroe tying for third at 54 points each.
NATIONAL COVERAGE: Arkansas State will play at least
one nationally televised game for the third consecutive
year in 2011. The Red Wolves will host a nationally
televised game for the second straight season as well,
catching Florida International at ASU Stadium Oct. 18
on ESPN2.
"