Recruiting: hootens.com top players live up to preseason hype, so far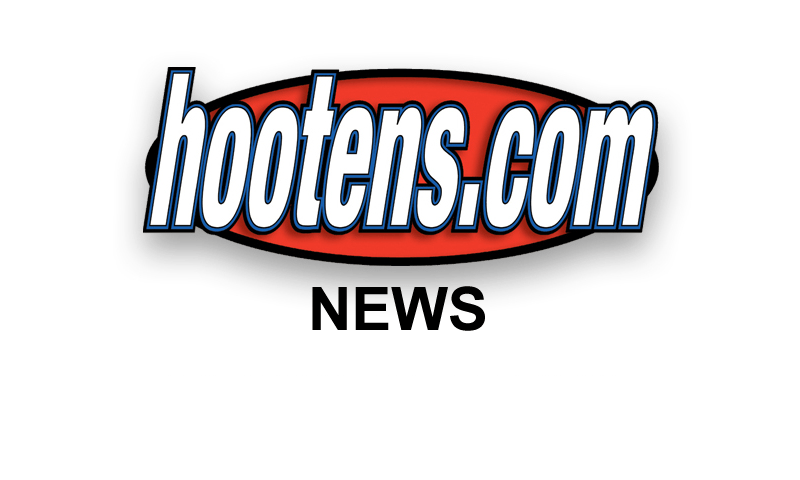 BENTON - Each year between 25-30 athletes from

Arkansas high

schools receive college scholarship offers to Division I (FBS) schools, while another 50 to 80 players receive offers to play at Division I-AA (FCS) and Division II schools.


| | |
| --- | --- |
| | |
| | Jonesboro RB Zac Brooks |
The talent in

Arkansas

this fall swells at the skilled positions.

Hootens.com

top-ranked recruit,

Jonesboro

running back/receiver Zac Brooks (6-3, 180), committed to

Clemson

in June, but owns more than 20 other scholarship offers, including Arkansas and

Arkansas State

. Brooks tallied almost 2,000 all-purpose yards in 2010 and more than 500 in three games this fall.
Line positions are the toughest to fill at any level, which makes Pottsville's Jeremy Ward (6-4, 280), so intriguing. Ward, the state's No. 2 by Hootens.com, didn't play football until the ninth grade, but blossomed in the weight room during the past two years, while helping

Pottsville

reach the quarterfinals for the first time in school history last season. Ward and the Pottsville Apaches are unbeaten headed into their Week 4 conference opener against

Waldron

. Ward committed to Arkansas in February, causing other colleges to shy away from recruiting him. "He's an explosive blocker and plays with great technique," Pottsville coach Brian Rust says.
Hootens.com No. 3 prospect,

Greenbrier

quarterback Neal Burcham (6-3, 195), hasn't received many scholarship offers, but continues compiling impressive statistics (7,366 career yards). Burcham won the prestigious Nike Elite 11 QB camp in

California

during the summer. Burcham received offers from Arkansas State,

Central Arkansas

,

Cincinnati

and

Memphis

in recent weeks.
As usual, the lower classifications in Arkansas produce some of the top talent. This year's headliners include East

Poinsett County

linebacker A.J. Turner (6-3, 200), Bearden athlete Defonta Lowe (6-3, 190), and Strong's Kenneth Dixon (5-11, 205). Turner (Hootens.com No. 4 ranked prospect) and Lowe (No. 6 prospect) both committed to the

UA

, while Dixon (No. 14 prospect) owns offers from Arkansas State, Louisiana-Monroe, Memphis and Division I-AA Central Arkansas and

Missouri State

. Lowe drew praise from observers at the UA camp during the summer with dominating performances as a receiver and defensive back. Lowe, now a four-year starter at Bearden, ran for 1,543 yards and 24 touchdowns and completed 62 of 94 passes for 1,233 yards and 15 scores as a junior, while racking up 41 tackles and three interceptions.
Another small-school talent rounds out Hootens.com Top 5.

Warren

receiver Jalen Cobb (6-1, 185) committed to the UA i
n February after strong performances at Arkansas' camp in 2010. Cobb tallied almost 900 yard receiving last season and caught two touchdowns passes in 2011 while playing on a team that starts 15 sophomores and freshmen.
Hootens.com Top 50 prospects from Arkansas:
2. Jeremy Ward, Pottsville
3. Neal Burcham, Greenbrier
7. Jason King,

Pulaski

Academy
8. Fredi Knighten, Pulaski Academy
9. Quinterio Heath, Rison
10. Derek Keaton,

Camden

Fairview
11. Jeremy Sprinkle,

White Hall
12. Jonathan Powell,

Searcy
13. Catorey Robinson, Camden Fairview
14. Kenneth Dixon, Strong
15. Jeremy Brady, Pulaski Academy
16. Shaquille Jones, FS Northside
17. Dezmond Stegall, Searcy
18. Zach Conque,

LR

Catholic
19. Marquis Walker, Rison
21. Dominique Reed, Camden Fairview
22. Michael Fine, Har-Ber
24. Ajalen Holley, HS Lakeside
25. Bailey McIver,

Sheridan
26. Aum'Arie Wallace, Pulaski Academy
28. Luke Ferguson, Jonesboro
29. Desmond Smith,

Bentonville
30. Rod Ross,

West Helena
31.

Colby

Murphy,

El Dorado
32. Greg McKillion,

Blytheville
33. D'Von McClure,

Jacksonville
34. David Adams,

Pine Bluff
35. De'onte Garrett, El Dorado
36. Levi Runyan,

Lake Hamilton
37.

Austin

Moreton

, FS Southside
38. Brian Anderson, LR Central
39. Jordan McGee, FS Southside
41. Wendall Thompson, El Dorado
42. Marvell Harris, LR Central
43. Quinta Thomas, LR Catholic
44. Evan Johnson, Har-Ber
45. Kody White,

Cave City
46. Dre Bennett, Lake Hamilton
47. Jamarlin Jackson, Clarendon
48. Craig Dyson, Harrison
49. Lemmie Daniels, Pine Bluff
50. Deon Clay,

Farmington
"