Class 7A Week 4 Rankings, Notes & Picks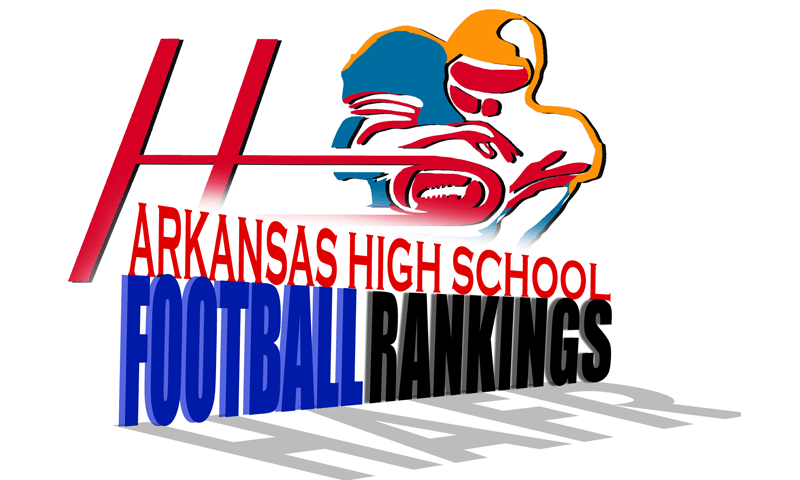 Hootens.com Rankings
Class 7A, Week 4, 2016
Copyright Hooten Publishing, Inc.
1. Fayetteville (3-0)
2. Springdale Har-Ber (2-1)
3. North LR (3-0)
4. Cabot (3-0)
5. FS Southside (1-2)
6. Bentonville (2-1)
7. FS Northside (1-1)
8. Bryant (2-1)
9. Rogers (3-0)
10. Springdale (2-1)
11. LR Central (3-0)
12. LR Catholic (1-2)
13. Van Buren (1-2)
14. Conway (0-3)
15. Rogers Heritage (0-3)
16. Bentonville West (0-3)

GAME OF THE WEEK
No. 11 LR Central at No. 3 North LR.
This is a battle of unbeatens but look for North LR to improve to 4-0 for the first time (since Ole Main and Northeast consolidated in 1990). North LR has whipped LR Central the past 10 meetings by 14 points or more. Standout running back Alex Day (1,847 yards and 24 TDs as a junior) returned from a preseason knee injury to score North LR's first TD last week against LR Parkview. North LR junior kicker Savana Melton nailed every extra point and a 38-yard field goal with 2:20 remaining in the second quarter for a 52-0. 
LR Central's speedy defense crowded the line of scrimmage to make eight tackles for loss and force three turnovers in last week's 17-12 win at West Memphis. Central's Marvin Ashford scooped a fumble and ran 95 yards for a touchdown while Jason Ronnel, one of the state's top kickers, hit a 42-yard field goal. Central led 17-0 but two Tiger turnovers in the fourth quarter gave West Memphis a chance. Central is 3-0 for the first time since 2006 when it finished the regular season undefeated.
Central managed less than 50 yards rushing in the first half last Friday. North LR outscored non-conference opponents by a 53-16 average.

LAST WEEK
Hooten's Arkansas Football correctly predicted 10 of 14 games (71 percent) involving Class 7A teams. For the season, HAF is 29-11 (73 percent).

WEEK 4 PREDICTIONS (favored team in CAPS followed by point spread)
7A CENTRAL
LR Central at NORTH LR (14): Game of the Week.
FS NORTHSIDE (7) at Bryant: Northside healthy after having last week's game cancelled due to lightning. Bryant has rallied from behind to win two games this season, including last week's 24-21 victory at Lake Hamilton. The Hornets trailed 21-0 at halftime.
LR Catholic at CABOT (21): Cabot improves to 4-0 for the second consecutive season and for the third time in four years. Cabot outscored non-conference opponents 121-56. Catholic allows 41 points per game, including 69 points to Class 6A Jonesboro last week. Catholic lost in overtime to Cabot last September and by 48 its last visit to Cabot in 2014. The Rockets last beat Cabot in 2011. 

Conway at FS SOUTHSIDE (7): Conway scored the biggest win in school history at Southside in 1993 to advance to the state title game. Last week Conway marched 94 yards in the fourth quarter for a potential go-ahead score but got no points from it in a 16-7 loss to Bentonville. A false start penalty at the goal line doomed the Wampus Cat drive. Bentonville blocked a punt to set up a TD and held Conway to 184 yards total offense, including no passing yard in the second half. Winless Conway hasn't started 0-4 since 2008 when it lost its first five games.
Southside mercy ruled Rogers Heritage last Friday for its first win of the season. Southside running back Kobe Rogers scored three TDs, QB Graves Schmidly passed for a score and Garrett Gordon returned an interception 73 yards late. Southside kicker Derek Gutierrez added a 40-yard field goal. Southside allows 42 points per game. Southside lost its last matchup with Conway 37-7 in 2013.

7A WEST
Bentonville at FAYETTEVILLE (12): These two have combined to win eight of the past nine state championships. Undefeated Fayetteville rallied to win at Texas private-school power Dallas Bishop Dunne 35-25 last week with Luke Waller returning a interception to score and seal victory in the final seconds. Hayden Moering nailed a 36-yard field goal with 1:56 to seal Bentonville's 16-7 win at Conway last Friday. Balanced Bentonville rushed for 178 yards while QB Canaan Ross completed 16 of 23 passes for 185 yards.
Rogers Heritage at SPRINGDALE (10): Springdale improves to 3-1 for the first time since 2013. Last week the Bulldogs finished the first half with negative rushing yards and committed five turnovers in a 24-17 loss to Class 6A Russellville. Opponents outscore winless Heritage 29-14.

SPRINGDALE HAR-BER (17) at Rogers: Rogers looks to start 4-0 for the first time since 2012 but this will be the Mounties toughest test thus far. Har-Ber led national power Jenks, Okla., at halftime last Friday and trailed just 30-22 with less than 8 minutes remaining before getting doubled 44-22. Har-Ber running back Logan Collins left the game with an ankle injury early.
Rogers scored five TDs in just over 19 minutes last week to beat St. Louis Normandy 35-7.
VAN BUREN (7) at Bentonville West: Van Buren ended a nine-game losing streak, beating Class 6A Siloam Springs 25-18 last week. The Pointers trailed 18:10 with 10 minutes remaining but used its triple-option attack to drive for for two TDs and Miles Malone intercepted a Siloam pass to seal the victory.  First-year program West trailed 28-0 early and was held to 6 yards offense in the first half last Friday, losing its first home game to Muskogee, Okla., 62-13. West QB Will Jarrett (injury) and top receiver Jadon Jackson did not play last week.