Class 4A Week 4 Rankings, Notes & Picks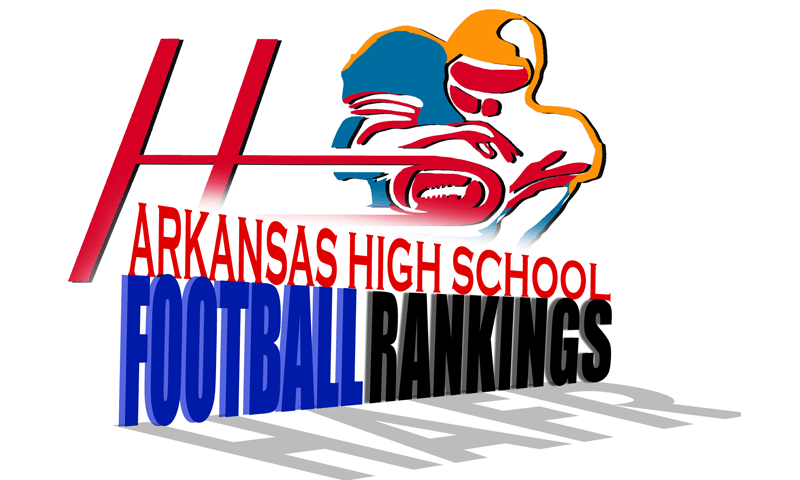 Hootens.com Rankings
Class 4A, Week 4, 2016
Copyright Hooten Publishing, Inc.
1. Nashville (3-0)
2. Warren (3-0)
3. Shiloh Christian (3-0)
4. Joe T. Robinson (3-0)
5. Pea Ridge (3-0)
6. CAC (2-1)
7. Arkadelphia (3-0)
8. Prairie Grove (3-0)
9. Pocahontas (2-1)
10. Hamburg (1-2)
11. Stuttgart (1-2)
12. Ashdown (2-1)
13. Dardanelle (2-1)
14. Malvern (2-1)
15. Booneville (1-2)
16. Gravette (2-1)
17. Dover (3-0)
18. Ozark (1-2)
19. Dumas (2-1)
20. Gosnell (2-1)
21. Trumann (2-1)
22. West Helena (2-1)
23. Mena (2-1)
24. Pottsville (1-2)
25. Dollarway (0-2)
26. Heber Springs (0-3)
27. Monticello (1-2)
28. Riverview (2-1)
29. Highland (1-2)
30. Lonoke (1-2)
31. Star City (1-2)
32. Jonesboro Westside (2-1)
33. Southside Batesville (2-1)
34. Gentry (2-1)
35. Cave City (2-1)
36. Crossett (0-3)
37. Waldron (2-1)
38. Brookland (2-1)
39. Fountain Lake (0-3)
40. Lincoln (1-2)
41. Huntsville (1-2)
43. Berryville (2-1)
43. DeWitt (0-3)
44. Bauxite (0-3)
45. Baptist Prep (0-3)
46. West Fork (0-3)
47. Subiaco Academy (0-3)
48. Harrisburg (0-3)

HOOTENS.COM GAME OF THE WEEK
No. 7 Arkadelphia at No. 1 Nashville
These teams split the past four meetings, with Nashville winning 49-28 last year. Nashville averages a state-best 592 yards and 66 points per game this fall. The Scrappers scored 91 points in last week's 28-point win over Idabel, Okla. Nashville junior quarterback Tyler Hanson has completed 38 of 45 passes (84 percent) this fall for 704 yards and eight touchdowns with zero interceptions. Senior Darius Hopkins has 33 carries for 456 yards and 11 TDs in 2016, including an eight-TD effort last week. Junior Trent Harris (27 carries, 379 yards) averages 14 yards per carry. Junior Ty Pettway (15 catches, four TDs) and Domonick Kite (nine catches, 196 yards) provide threats on the perimeter. The Scrappers start five seniors on the offensive line, including Arkansas commit Kirby Adcock (6-5, 270). "We have more weapons than we did last year," Coach Mike Volarvich says. Senior Hunter White converted from safety to outside linebacker in August drills and paces the Scrappers 38 tackles, two sacks and five tackles for loss. White racked up 16 stops against Idabel, Okla.
Undefeated Arkadelphia starts two freshmen, including quarterback Cannon Turner, who passed 147 yards and one TD in last week's 41-3 win at Class 5A Hot Springs. The Badgers also beat Stuttgart (41-30 in Week 1) and Class 6A Sheridan (38-38 in Week 2). The Badgers start two seniors on offense and three on defense. "They have an identity on both sides of the ball and know what they want to do," Volarvich says.

TV SHOW
Hooten's Arkansas Football TV show airs on KATV (Channel 7) at 10:30 a.m. Saturday's this fall.

LAST WEEK
Hootens.com correctly predicted 36 of 44 games (82 percent). For the season, Hootens.com has predicted 105 of  130 games (81 percent).

WEEK 4 PREDICTIONS (favored team in CAPS followed by point spread)
1-4A
Berryville at SHILOH CHRISTIAN (35): Berryville has never beaten Shiloh Christian. The Bobcats blasted Carroll County rival Green Forest 25-3 on Saturday. Undefeated Shiloh Christian averages 42 ppg. Senior Broc Berus ran 12 times for 148 yards and two TDs in last week's 48-19 win over Pottsville, while senior QB Connor Reece completed seven of 13 passes for 174 yards and two TDs.
PEA RIDGE (24) at Gentry: Undefeated Pea Ridge started 3-0 for the second straight season and fourth time in five years. The Blackhawks committed three turnovers in the first half of last week's 13-7 win at Farmington. Gentry beat Greenland by six points last week, the Pioneers' first win in the series in more than 20 years.
GRAVETTE (21) at Lincoln: Lincoln rallied past winless Mansfield a week ago 26-17. Five Gravette receivers have TD receptions this year, including juniors Brady Moorman (15 catches, 101 yards and two TDs) and Austin O'Brien (nine catches, 73 yards and two TDs).
Huntsville at PRAIRIE GROVE (28): Undefeated Prairie Grove allows nine points per game. Senior QB Zeke Laird passed for 128 yards and two TDs in the first half of last week's 53-0 blowout over West Fork. Huntsville senior J.D. Vaughn has 15 carries for 136 yards and two TDs this fall.

2-4A
Baptist Prep at WEST HELENA (26): West Helena piles up almost 500 yards per game. The Cougars led Class 5A Forrest City 36-34 at halftime in Week 3 before losing by 12 points. Senior end Jerry Beckwood returned an interception 78 yards for a TD and recovered a fumble for another score.
Lonoke at HEBER SPRINGS (1): Heber Springs has beaten Lonoke six of the past 10 seasons. Heber Springs junior Andrew Engel ran for three TDs in last week's 14-point loss at previously winless Harding Academy. Lonoke has lost two straight since beating Carlisle in the opener.
Southside Batesville at STUTTGART (25): Stuttgart has never lost to Southside Batesville, outscoring the Southerners by a combined 440-72 the past 10 years. Southside Batesville senior QB Josh Millikin has passed for 528 yards and five TDs and rushed for 119 yards and four TDs this season. Senior inside linebacker Jacob Akins racked up 23 tackles in last week's 39-0 win over Cross County.
CAC (21) at Riverview: CAC begins defense of its 2-4A crown. The Mustangs were tied with former league member Clinton 32-32 in the fourth quarter last week before winning 46-32. Mustang senior Hunter Corbell caught four TDs against Clinton. Riverview junior J.T. Smith has four TDs this fall, including a 92-yard gallop last week against Bald Knob.

3-4A
GOSNELL (16) at Brookland: Gosnell must regroup after last week's six-point loss to previously winless Rivercrest. The Pirates committed six turnovers (including four interceptions). Brookland lost to Manila by seven points last week, and the Bearcats' two victories are over teams with a combined record of 1-5.
Harrisburg at CAVE CITY (25): Harrisburg averages just 15 points and 130 yards per game. Cave City has won two straight games, including 41-20 at Hoxie last week. Caveman QB Joseph Patterson passed for 250 yards and three TDs at Hoxie.
HIGHLAND (18) at Jonesboro Westside: Highland has beaten Jonesboro Westside the past seven seasons by a combined 328-101 (average of 47-14). Jonesboro Westside recovered six Marked Tree fumbles in last week's 35-6 victory.
Trumann at POCAHONTAS (17): This game helps decide the conference title. Improved Trumann lost its first game of the year to Paragould last week 21-14, while Pocahontas beat Paragould 20-0 a week earlier. Trumann held Paragould scoreless in the second half. Pocahontas shifted sophomore Devon Adams from QB to receiver in last week's 13-point win Osceola, inserting junior James Carter at QB. Senior Barkley Sorg ran for 176 yards and three TDs and returned a kickoff 93 yards for another score at Osceola.

4-4A
BOONEVILLE (3) at Pottsville: Booneville led Vilonia 20-12 in the third quarter last week before losing by four points in a weather-impacted game (delayed by lightening 95 minutes). Pottsville gave up more than 400 yards in last week's 48-19 loss at Shiloh Christian.
DARDANELLE (21) at Dover: Undefeated Dover is 3-0 for the third straight season and fifth time since 1996. Dardanelle has won six straight in the series since Dover's 23-6 triumph in 2009. The Sand Lizards outscored Dover 89-0 the past two seasons. Dardanelle senior Dakota Rowland has 54 carries for 410 yards and five TDs this fall. Senior lineman Caden Brown had 12 tackles in last week's 38-0 over Clarksville.
SUBIACO ACADEMY (1) at West Fork: A battle of winless teams. West Fork dresses just 29 players and the Tigers have scored 14 points in 2016. Subiaco Academy has 31 players and has scored 28 points this year.
Waldron at OZARK (18): Waldron's 13-point loss to Mena last week was its first of the year. Bulldog senior Tristan Brumbelow has rushed for 101 yards and one TD this fall, and caught five passes for 86 yards and one TD. Ozark sophomore QB Dawson Dietz completes 57 percent of his passes for 423 yards and five TDs. The Hillbillies forced a pair of turnovers in last week's 23-point loss at Charleston in the Franklin County Feud.

7-4A
Arkadelphia at NASHVILLE (14): Hootens.com Class 4A Game of the Week.
Mena at ASHDOWN (12): These teams have split the past two meetings, with the visitor winning both times. Ashdown must regroup after surrendering a last-minute field goal in a  one-point loss to Hamburg. Ashdown junior QB Jaden Hill has passed for 724 yards and five TDs this season, while Arkansas commit Montaric Brown has 14 catches for 193 yards and one TD and has two interceptions at safety. Mena junior QB Carson Cannon has more than 400 yards passing this fall.
Bauxite at MALVERN (28): Malvern has won two straight since losing to Class 3A Glen Rose in the opener. Senior Jaquez Lock has rushed for 250 yards and two TDs after focusing on running back the past two weeks. Junior QB Demias Jimerson ran 26 times for 167 yards and four TDs and completed seven of 15 passes for 93 yards in last week's 48-32 win over HS Lakeside. Jimerson also returned a fumble 73 yards for a TD. Bauxite surrendered 60 points in the first half of last week's 43-point loss to Dumas.
Fountain Lake at JOE T. ROBINSON (28): Undefeated Joe T. Robinson averages 50 points per game. Senior QB Hunter Eskola passed for 793 yards and 13 TDs with just two interceptions. Senior Koilan Jackson averages 8 yards per carry and has 13 catches for 293 yards and three TDs. Winless Fountain Lake gets outscored 31-18 weekly. Senior QB Hunter Bryant has passed for 479 yards and three TDs this fall.

8-4A
WARREN (28) at Crossett: Undefeated Warren has scored at least 50 points in two of three games. Four Lumberjacks are out with knee injuries, including defensive lineman Marcus Miller (6-3, 290), who tore his playing AAU basketball in July. Sophomore Treylon Burks played with a cast on his broken hand last week, but still managed six receptions for 105 yards and two TDs against Class 5A Watson Chapel. Winless Crossett averages just 142 yards and six points per game.
HAMBURG (24) at DeWitt: Hamburg gives up 33 ppg, while winless DeWitt surrenders 38 points weekly. Hamburg senior Alan Lemus nailed the winning 52-yard field goal in the final minute of last week's 24-23 win at Ashdown.
DUMAS (10) at Dollarway: Dumas hung 60 points on Bauxite in the first half last week, before winning 75-32. Dollarway was open last week, and the Cardinals have scored just six points in the past six quarters (scored 16 points in the first half of the opener against Watson Chapel).
MONTICELLO (1) at Star City: Monticello's secondary was torched by Fordyce last week, mostly on play-action passes. Billie junior J'son Goodman has four catches for 117 yards this year. Star City trailed Class 5A Nettleton 35-0 at halftime last week.