Class 2A Week 4 Rankings, Notes & Picks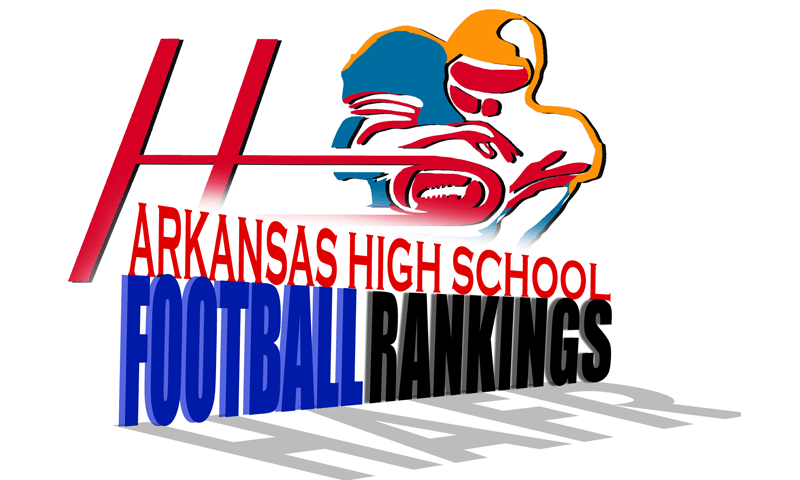 Hootens.com Rankings
Class 2A, Week 4, 2016
Copyright Hooten Publishing, Inc.
1. England (3-0)
2. Rison (2-1)
3. Hector (3-0)
4. Danville (3-0)
5. Mount Ida (3-0)
6. Conway Christian (3-0)
7. Hampton (3-0)
8. C. Harmony Grove (1-2)
9. Des Arc (2-1)
10. Bearden (1-2)
11. Earle (1-2)
12. Lavaca (1-2)
13. Marked Tree (2-1)
14. E. Poinsett County (2-1)
15. Cross County (2-1)
16. Dierks (2-1)
17. Hackett (3-0)
18. Parkers Chapel (3-0)
19. McCrory (1-2)
20. Palestine-Wheatley (3-0)
21. Foreman (2-1)
22. Carlisle (1-2)
23. Clarendon (1-2)
24. Murfreesboro (1-2)
25. Brinkley (1-2)
26. Augusta (2-1)
27. Quitman (3-0)
28. Salem (2-1)
29. Mountainburg (1-2)
30. Woodlawn (3-0)
31. Mineral Springs (1-2)
32. Hazen (0-3)
33. Poyen (1-2)
34. Lafayette County (0-3)
35. Magnet Cove (0-3)
36. Strong (1-2)
37. Spring Hill (1-2)
38. Bigelow (1-2)
39. J.C. Westside (1-1)
40. Magazine (2-1)
41. Western Yell County (1-2)
42. Cutter M. Star (2-0)
43. Decatur (0-2)
44. Mountain Pine (0-2)
45. Rector (0-2)
46. Midland (0-3)
47. Marvell (0-3)

GAME OF THE WEEK
No. 10 Bearden at No. 2 Rison
Rison found its offense last week, scoring touchdowns on all eight possessions en route to a 58-22 blowout of Class 3A Lake Village. Senior QB Spencer Trail completed two passes, both for TDs. Senior RB JaQuan Henry and sophomore RB Malik Chavis ran for a combined 290 yards behind huge right guard Trey Bowlin (5-10, 280) and right tackle Blain Wells (5-11, 315). Bearden edged Class 3A Gurdon 14-11 last week despite committing two turnovers inside the Gurdon 15-yard line. Senior tailback Xavier Cones ran for 84 yards between the tackles and returned a fumble for a TD from his linebacker position. Junior LB Gage Word leads Bearden in tackles this season.

LAST WEEK
Hootens.com correctly picked 29 of 36 games (81 percent) involving Class 2A teams. Hootens.com is 84-26 (76 percent) for the season.

WEEK 4 PREDICTIONS (favored team in CAPS followed by point spread)
3-2A
Midland at CROSS COUNTY (28): Cross County fell 39-0 to Class 4A Southside Batesville a week ago, when the Southerners passed for 205 yards and four TDs. Midland, a 42-13 loser to Cedar Ridge, owns two wins since launching varsity football in 2014.
Salem at EARLE (16): No. 11 Earle's play last week at Class 3A Mountain View almost as rough as the weather in 38-8 loss. Earle junior QB Gerry Bohannon rushed for 130 yards and TD, while junior DT Cordell Chase recorded 13 solo tackles. Salem vs. Class 3A Melbourne stopped in the first quarter Friday night (weather) and resumed Saturday when Salem intercepted three passes in 27-20 upset.
E. Poinsett County at MARKED TREE (2): Just 10 miles between these rivals. Marked Tree ended a six-year losing streak to EPC in 2015 when all-state DeAngelo Griffin (Williams Baptist basketball) ran for 211 yards and four TD on just nine carries. This fall, turnovers continue to torment Marked Tree, which lost six last week in a 35-6 loss to Class 4A Jonesboro Westside. In three games, MT has opened two games with fumbles that opponents turned into TDs and allowed a kickoff return for a TD in the other game. EPC literally ran over Class 3A Corning (34-6) last week for 334 yards on 48 attempts while senior QB Chanc Gray missed the game with a shoulder injury. EPC, lead by Heath Cavitt's 12 tackles, held Corning to 135 yards.
RECTOR is open.

4-2A
DANVILLE (42) at Western Yell County: Fourth-ranked Danville with one more hurdle in the 4-2A, a Week 7 game at No. 17 Hackett. Even worse news for the 4-2A: Danville starts six sophomores on offense and five on offense. The Little Johns destroyed Mountainburg 42-12 last week, piling up 458 yards in three quarters with all-state QB Jake Madding running for 241 yards and three TDs. Senior Chris Thurman ran for 124 yards and two TDs.
Decatur at MOUNTAINBURG (33): Mountainburg managed 185 yards last week in a 30-point loss to league favorite Danville.  Mountainburg failed to score an offensive TD Week 2 at 4-2A contender Hackett, The Dragons travel to Lavaca next week in game that will likely determine playoff seeding.
HACKETT (28) at Magazine: No. 17 Hackett dumped Class 3A No. 47 Drew Central 42-6 last week. Senior QB Ely Stormes passed for 155 yards and three TDs, all to senior WR Robert Collins. Sophomores Brady Hester caught two passes for 74 yards. Sophomores Pacey McBride and Cooper Shipman combined for 117 rushing yards.
LAVACA (22) at J.C. Westside: No. 12 Lavaca plays host to Mountainburg next week with playoff seeding on the line.

5-2A
QUITMAN (8) at Bigelow: Bigelow trailed Class 3A Mayflower 34-8 at halftime last week and allowed 11.2 yards per rushing attempt for the game. Quitman senior QB Trey McGhee has run and passed for 491 yards and seven TDs this season. Senior LB Eli Peck paces Quitman with 22 tackles. Quitman topped Bigelow 19-16 a year ago.
Poyen at CONWAY CHRISTIAN (38): Conway Christian pass-catch tandem of sophomore QB Jacob Wood and senior WR Seth Smith is special. A week ago in a 35-0 mercy-rule of Rose Bud, Wood completed nine of 12 passes with three caught by Smith for 110 yards and two TDs.
HECTOR (38) at Cutter M Star: Cutter M Star low on bodies but 2-0 after wins over the Fountain Lake JV and Bismarck. Hector led Class 3A Paris 8-7 last week in a game that was cancelled at halftime by lightening. Senior QB Tanner Gaines has completed 22 of 40 passes for 378 yards and three TDs with three interceptions. Gaines has also rushed for a team-high 265 yards and four TDs.
Magnet Cove at ENGLAND (38): Magnet Cove has lost to three teams with a combined 11-1 record. It has moved personnel and simplified the offense with little results. Senior WR Zac Rednour shifted to running back last week and played well in a 49-21 loss to Class 3A Harmony Grove Haskell. England unbeaten and on a mission with senior QB Brayden Brazeal completing 71 percent of his passes for 733 yards (20 ypc) and nine TDs with one interception. Senior receivers Marc Westbrook and B.J. Thompson and junior Darrius Clarkson have combined for 27 receptions for 598 yards and seven TDs.

6-2A
Augusta at PALESTINE-WHEATLEY (2):  Augusta's improved Red Devils on fire after stampeding Carlisle last week with 670 yards of offense, including 321 rushing yards and three TDs by junior RB Devin Taylor on 33 carries. P-W, under interim head coach Tommy Wells, is 3-0 for the first time since 1997 after beating Clarendon 44-25 last week.
Brinkley at CLARENDON (10): Brinkley managed just 49 yards and six points last week in a 30-6 loss to Des Arc despite getting five turnovers from Des Arc. Clarendon lost a running back to a knee injury in a 44-25 loss to Palestine-Wheatley.
Carlisle at DES ARC (9): No. 9 Des Arc has committed 13 turnovers in three games, but those did not slow the Eagles last week when they thumped Brinkley 30-6. Led by senior Ontario Conway's 172 yards (10.75 ypc), Des Arc rushed for 451 yards. Des Arc held Brinkley to 49 total yards with senior tackle Kelvin Choen (6-2, 310) posting 10 tackles, including two sacks. Carlisle fell behind 36-0 last week at Augusta, pulled within 36-24 but lost 50-32 after giving up 670 yards.
MCCRORY (15) at Hazen: Defending Class 2A state champ McCrory progressing after ugly 0-2 start. Sophomore tailback T.J. Alford ran well last week in the 58-6 win over Marvell. Hazen, the 2A state runner-up in 2014, is 0-3 for first time since 2000.
MARVELL is open.

7-2A
DIERKS (35) at Mountain Pine: Mountain Pine dressed 14 players last week in a 49-7 loss to Woodlawn, while Dierks, under first-year coach Vince Perrin, lost a 45-41 shootout to Class 3A Fouke.
FOREMAN (21) at Spring Hill: Foreman fields one of the more dynamic backfields in Class 2A in athletic senior QB Tucker Hall, senior utility fullback Kolton Moore and speedy sophomore halfback Kyren Batey.
Lafayette County at MURFREESBORO (2): Murfreesboro had major difficulty the past two years tackling Lafayette County all-state RB Tre Burks. Burks has departed, and LC now tries to get the football to all-league WR Cualan Williams and precise route runner Dewayne Cornish. Murfreesboro had receivers open last week at No. 7 Hampton but did not get the ball to them. Hampton ran for 548 yards in a 67-14 win over Murfreesboro.
Mineral Springs at MOUNT IDA (28): No. 5 Mount Ida with impressive road win last week over Class 3A Lamar, intercepting a pass near its goal line in the final 30 seconds to preserve a 14-11 victory. Mount Ida sophomore RB Jonathan Lagrange and junior RB Cade Helms have rushed for 221 yards and 208 yards, respectively.

8-2A
RISON (3) at Bearden: See the hootens.com Game of the Week.
C. HARMONY GROVE (28) at Strong: Camden Harmony Grove played Class 3A Glen Rose tight last week in a 35-27 loss. It lost to Class 3A No. 2 Prescott 35-27 two weeks ago. In contrast, Strong has not played a demanding schedule, notching its first win last week over Class 3A No. 44 Marianna.
Parkers Chapel at HAMPTON (16): Hampton senior RB Monta' Thomas rushed four times in the first half vs Murfreesboro for 176 yards and two TDs. Thomas completed one pass for a 16-yard TD. PC senior TB Dezmon Jackson enjoying a big year, so far, carrying 23 times last week for 307 yards in a 33-21 win over Lafayette County.
WOODLAWN is open.