Petrino says Hogs OK; protecting the QB; injury report and notes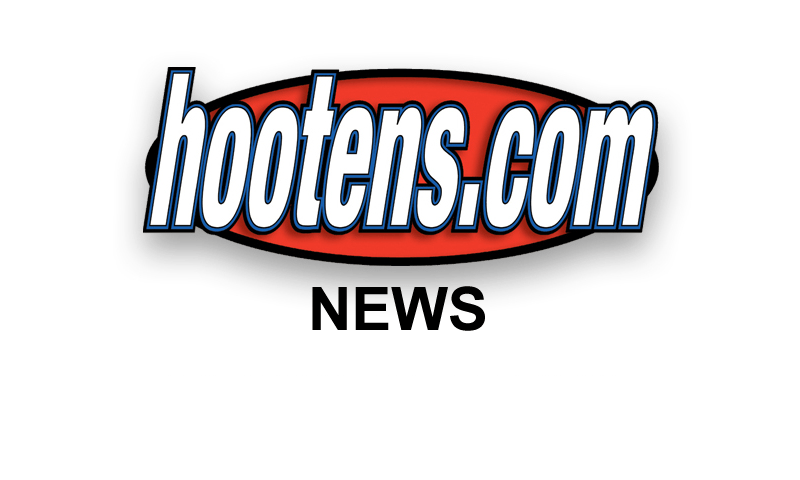 FAYETTEVILLE - Greg Childs will be back and Jarius Wright and Jake Bequette might be, Arkansas head coach Bobby Petrino said Monday as his No. 14 Razorbacks ready for their SEC opener Saturday at No. 3 Alabama.
| | |
| --- | --- |
| | |
| | Greg Childs |
Senior preseason All-SEC defensive end Bequette and senior Biletknikoff Award watch list receiver Jarius Wright missed Saturday's 38-28 victory over Troy because of hamstring and knee injuries suffered during the Sept. 10 victory over New Mexico.

Senior receiver Childs, also on the Biletnifkoff watch list, missed the Troy game because of his grandmother's death last week.

After a light workout Sunday, working the kinks left from Saturday night's game, the Razorbacks used Monday as their mandated off day and will practice hard today for Saturday's 2:30 p.m. CBS televised game at Bryant-Denny Stadium in Tuscaloosa, Ala.

"I think we came out all right from the game," Petrino said of bumps and bruises post Troy. "Definitely Greg Childs will be back. J. Wright got some work in the other night. And Jake Bequette has made tremendous improvement. Not sure what his availability is for practice tomorrow yet."

BOBBY SAYS STILL A-OK
But how is the Hogs psyche after leading Troy 24-0 but up only 31-21 in the third quarter before Joe Adams took a short Tyler Wilson pass for a 56-yard touchdown?

Offense, defense and special teams experienced second-half lapses, Petrino said, but ultimately, Petrino reminded media at Monday's press conference, Arkansas did win the game.

"We're all right guys." Petrino said. "We scored 38 points, you know. We had a good win. We threw the ball for a very good percentage for a lot of people in the world. We're all right. We're doing OK. We're 3-0. That's where we wanted to be going into the Alabama game."
| | |
| --- | --- |
| | |
| | Troy sacked Tyler Wilson three times. |
KEEPING QB INTACT
Petrino did admit he wanted his quarterback coming into the Alabama game hit less often than he's been hit so far.
In the first two games, Wilson took hard shots running on the goal-line, the second one with concussion type symptoms holding him out of the second half against New Mexico.
Against Troy, the hits came on pass protection. Wilson was sacked three times and belted plenty of others upon delivering the pass.
"When your quarterback is getting hit there is always a concern," Petrino said. "We need to do a better job of protecting at times. He (Wilson) has got to get rid of the ball quicker at times. I always talk about 11 guys pass protection. It takes all 11 of us, the timing of the receivers, the timing of the quarterback, the protection. It's everybody's responsibility to make sure we keep the quarterback clean."
BELIEVING THEY BELIEVE
Petrino's program has taken major strides since the 2009 national champion Crimson Tide demolished Arkansas, 35-7 in Tuscaloosa.
Those 2009 Hogs went 7-3 after being trashed in Tuscaloosa with no further loss by more than seven points, and last year's 10-3 Sugar Bowl Hogs led Alabama in the fourth quarter before losing 24-20 in Fayetteville.
The difference, Petrino said, was belief and realizing in 2009 in Tuscaloosa they didn't believe.
"Even though we were hyped up, acting like we were emotionally ready to play and excited about the opportunity," Petrino said, "I think
deep down we didn't believe we would win the game. You see a lot of people do the same thing against Alabama. You don't execute and do the same thing that you normally do. You drop passes. You overthrow a guy wide open. You trip on a line. You're out of your comfort zone and you don't play football the way you can. I think last year's game has to help us some in our confidence and certainly the way we came out in that game. But this is a new team. We've got to go show and prove it to each other that we believe we can win the game."
MCGEE MENDING
It isn't just Bequette and Jarius Wright among the Razorbacks mending from ailments. Offensive coordinator and new father Garrick McGee is recovering from an illness that had him too sick to meet with media after the game against Troy.
"He's still feeling a little bit under the weather," Petrino said. "It wasn't the game that made him sick, OK guys? He was sick in the first quarter. I look at him in the first quarter and say, are you all right? He said, 'No, not really.' It was just a situation where after the game he needed to get home."
McGee appeared free to go home that first half when the Razorbacks rolled against Troy, but the Hogs needed all hands to quell the queasiness of Troy's second-half comeback, a comeback the Hogs needed to face after cupcakes Missouri State and New Mexico.
"It was much better competition," Petrino said, "much harder fought, which will help us here in the long run. It's something we needed to go through. We need to go through when things aren't going all the time how you react to it and how you get better from it. We will be excited for our preparation for the Alabama game. They are a very good defensive football team. Offensively, we know we have to stop their power run game and their ability to throw the ball deep."
CBS EXERCISES OPTION
Because CBS is exercising its six-day option to announce its Oct. 1 SEC contract doubleheader, the Razorbacks don't know if their Oct. 1 game at the Dallas Cowboys Stadium against Texas A&M will be played at 11 a.m., 2:30 p.m. or 7 p.m.
For Oct. 1, CBS can fill its 2:30 and 7 p.m. slots with the non-conference clash between Arkansas and A&M, and SEC games of Alabama at Florida and Auburn at South Carolina. The odd game out of CBS' choices will air at 11 a.m. on ESPN.
"