ASU defeats La.-Monroe 34-20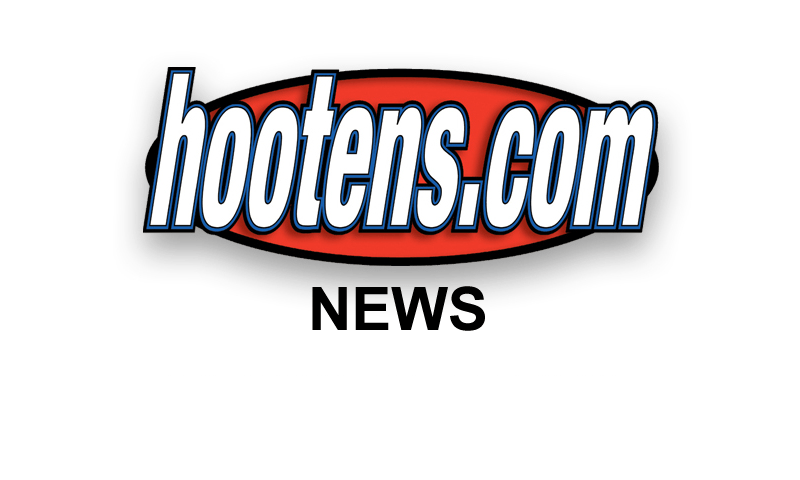 JONESBORO - Led by 318 total yards and two touchdowns from sophomore quarterback Ryan Aplin, the Arkansas State Red Wolves (1-2, 1-1) opened their 2010 home schedule with a 34-20 Sun Belt Conference victory over the Warhawks of Louisiana-Monroe (0-2, 0-1) Saturday night before 23,176 fans at ASU Stadium.
Aplin led a balanced ASU offense that finished with 474 yards on the night, with the Red Wolves gaining 234 yards on the ground and 240 through the air. Aplin completed 20 of 32 passes for 243 yards and a touchdown, while adding 75 more yards and a score on the ground. Safety M.D. Jennings intercepted two passes and logged six tackles to lead the Red Wolves' defensive effort.
Arkansas State churned out 180 yards in the opening quarter to put its two touchdowns on the board. The Red Wolves put together two 70-yard drives in the first period, capping the possessions with a 4-yard touchdown run from Aplin midway through the quarter and a 12-yard scoring run from tailback Derek Lawson with just over a minute remaining. Aplin accounted for 158 of the Red Wolves' yards in the first quarter, passing for 125 while rushing for an additional 33.
"Obviously it was a great feeling to get a victory," said ASU head coach Steve Roberts who is 8-1 in home openers. "I was really proud of the way we started. It started with kickoff coverage and defense, and the offense came out of the gate well...really really fast."
"Offensively, I thought we played outstanding," added Roberts. "We had 87 plays, no turnovers and punted the ball the just once. Defensively, I was very pleased with the turnovers we created."
Arkansas State added another touchdown on its first possession of the second quarter, driving 80 yards in 10 plays and scoring when Aplin hooked up with wide receiver Dwayne Frampton from 34 yards out. Kicker Bobby Zalud added his third extra point of the night to give the Red Wolves a 21-0 advantage with 7:59 remaining before halftime.
The Warhawks got on the board three minutes later when ULM wrapped up a 77-yard drive with a 33-yard touchdown pass from quarterback Kolton Browning to wideout Brent Leonard. Arkansas State's Tim Starson blocked the Warhawk extra point attempt, leaving the Red Wolves with a 21-6 advantage that held until halftime, but ULM answered the second half bell with an 80-yard drive that ended in a four-yard touchdown run from quarterback Zach Rhodes. Browning passed complete to wide receiver Anthony McCall on the two-point conversion attempt to cut the A-State lead to 21-14 at the 10:49 mark of the third quarter.
Arkansas State responded with a 75-yard drive that ended in quarterback Phillip Butterfield's one-yard scoring run. Butterfield's touchdown gave the Red Wolves a two-touchdown cushion at 28-14 with just over five minutes to play in the third period.
Louisiana-Monroe drove deep into ASU territory on its next possession, but A-State stopped the drive when safety M.D. Jennings snagged his second interception of the night, picking off the Browning pass at the ASU goal line and returning it 20 yards to give the Red Wolves possession. Arkansas State capitalized on the turnover with a 37-yard field goal from Zalud with 9:31 remaining in the game.
The Warhawks added a touchdown at the 5:38 mark to trim the ASU advantage to 31-20. Browning connected with wide receiver Luther Ambrose on the scoring pass, but Starson again came up with the block on the extra point attempt, leaving ULM with the 11-point deficit.
Zalud added his second field goal of the night, this time from 24 yards out with 2:25 remaining to set the final score at 34-20.
Frampton hauled in a team-high eight passes for 83 yards and a touchdown, Lawson rushed for 52 yards on 10 carries and Butterfield added 49 yards on eight carries to go along with Aplin's offensive statistics. Linebacker Nathan Herrold and defensive back Tausean Holmes each added eight tackles for the ASU defense.
The Red Wolves continue Sun Belt Conference play next week when they travel to Troy, Ala. to take on the Trojans Sept. 25 in a 2:30 p.m. game that will be televised by the Sun Belt Network.
"