Class 2A Week 4 Rankings, Notes & Picks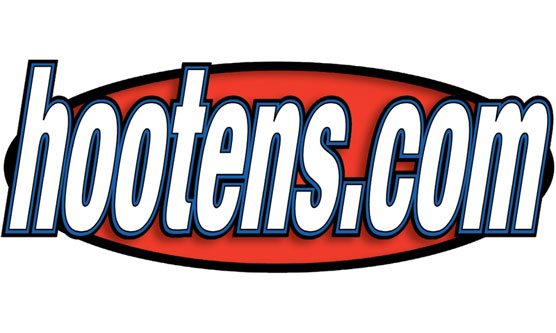 Hootens.com Rankings
Class 2A, Week 4, 2017
Copyright Hooten Publishing, Inc.
1. Mount Ida (3-0)
2. Rison (3-0)
3. McCrory (3-0)
4. Conway Christian (3-0)
5. Hampton (2-1)
6. Bearden (2-1)
7. Hector (2-1)
8. C. Harmony Grove (0-3)
9. Des Arc (1-2)
10. Danville (3-1)
11. Foreman (1-0)
12. Earle (2-1)
13. E. Poinsett County (3-0)
14. Parkers Chapel (3-0)
15. Hazen (1-2)
16. England (1-2)
17. Mountainburg (2-1)
18. Hackett (1-1)
19. Strong (3-0)
20. Salem (2-1)
21. Palestine-Wheatley (3-0)
22. Marked Tree (2-1)
23. Quitman (1-2)
24. Poyen (0-3)
25. Cross County (0-3)
26. Mineral Springs (0-3)
27. Lafayette County (0-3)
28. Carlisle (0-2)
29. Magnet Cove (0-3)
30. Lavaca (0-3)
31. Murfreesboro (0-3)
32. Magazine (2-1)
33. Dierks (0-3)
34. J.C. Westside (2-0)
35. Cutter M. Star (2-1)
36. Mountain Pine (2-1)
37. Spring Hill (1-2)
38. Clarendon (0-3)
39. Bigelow (0-3)
40. Marvell (0-3)
41. Woodlawn (0-3)
42. Brinkley (0-3)
43. Decatur (0-2)
44. W. Yell County (1-1)
45. Midland (1-2)
46. Rector (0-2)
47. Hermitage (0-3)

GAME OF THE WEEK
No. 6 Bearden at No. 2 Rison
Huge game in the 8-2A grows bigger Friday night with the dedication of the George Walker Field of Champions, featuring synthetic turf. Rison Schools will honor the 82-year-old Walker and members of Rison's 1950 state playoff championship team. Rison, which bumps to Class 3A next year, joins Mineral Springs as the Class 2A teams with artificial turf. Bearden tries to spoil Rison's special night with dual-threat quarterback Tyler Berry. The senior has completed 32 of 53 passes for 520 yards and five touchdowns with three interceptions. Berry (10 tackles) at safety and senior Gage Word (10 tackles) at linebacker sparked Bearden to a 29-0 lead and clear-cut win last week over Class 3A Gurdon. Rison has not been seriously tested, yet, dropping Class 3A Fordyce and Lake Village and 4A Baptist Prep by a combined 118-12. Junior workhorse Malik Chavis has been hobbled, but senior QB Spencer Trail may have enjoyed the best game of his career last week vs. Lake Village. Trail completed six of seven passes for 61 yards and a TD ad ran for 130 yards. Senior tight end/defensive end Jared Wilson is one of the top linemen in Class 2A.

TV SHOW
Hooten's Arkansas Football airs 10:30 a.m. Saturdays on KATV (ABC Little Rock) Ch. 7, covering the Razorbacks, high school teams and players to watch.
LAST WEEK
Hootens.com correctly picked 30 of 35 games (86 percent) involving Class 2A teams. For the year, hootens.com is 84-23 (79 percent).
WEEK 4 PREDICTIONS (favored team in CAPS followed by point spread)
3-2A
MARKED TREE (2) at E. Poinsett County: Just 10 miles separate these rivals, and Marked Tree's one-point upset of Class 4A Jonesboro Westside makes it even more intriguing. EPC had won six straight in the series until 2015, and it won last year by 28 points at Marked Tree. EPC seniors Eric Driver, Dee Buchanan and Andrew Harston all topped 100 yards rushing last week in a 30-point blowout of Class 3A Corning, but two starting linemen were ejected in the first quarter and will not dress Friday night. Marked Tree senior QB Julian Booker ran for two TDs and completed 11 of 17 passes for 141 yards a TD vs. Westside. Senior RB Paul Coleman ran for 169 yards (10 ypc), while junior Gavin Lowry caught eight passes for 128 yards and a TD.
EARLE (13) at Salem: Earle senior QB Gerry Bohanon completed 11 of 16 passes in the first half for 307 yards and a TD last week in a 66-0 blowout of Class 3A Mountain View. Bohanon, slowed by a sore hamstring Weeks 1 and 2, stayed in the pocket and did not log one rushing attempt. Salem topped Mountain View 40-18 Week 1. Earle has won three in a row in the series, outscoring Salem 46-8, 48-14 and 28-14. Salem managed 29 rushing yards last week in a 15-point loss to Melbourne, while giving up two sacks and throwing four interceptions.
CROSS COUNTY (18) at Midland: Cross County giving up 36 ppg, while Midland scoring 13 ppg. Class 4A Southside Batesville whipped Cross County 41-6 last week when Class 3A Cedar Ridge mauled Midland 40-6.
RECTOR is open.

4-2A
Western Yell County at DANVILLE (32): No. 9 Danville mowed down Mountainburg 38-14 last week, holding the Dragons to 6 yards in the first half. Danville all-league LB Quentin Tolbert recorded three sacks, while junior QB Preston Donnell completed 13 of 19 passes for 183 yards and three TDs.
MOUNTAINBURG (35) at Decatur: Mountainburg rebounds from a listless performance last week, when it managed 6 first-half yards in a 38-14 loss to Danville. Decatur senior Taylor Haismen (4.6 speed) took a pass 75 yards for a TD two weeks ago vs. Class 4A Gentry.
Magazine at HACKETT (19): Good news for Magazine: It rolled up 360 yards last week in a 28-17 win over the Lamar JV. Not-so-good news: Lamar JV recorded 349 yards on 72 snaps. Magazine sophomore safety Tsim Neej Vang returned an interception 73 yards for a TD.
J.C. Westside at LAVACA (8): Lavaca trying to get healthy. J.C. Westside more physical than in recent years, led by senior NG Gunner Williams and QB/S Lane Houston and sophomore HB Alex Xiong. Johnson County Westside, WYC and Hackett were idle last week.

5-2A
Magnet Cove at ENGLAND (10): England outscored Class 3A Episcopal 46-44 last week with senior Darrius Clarkson (4.5 speed) rushing for 270 yards and four TDs. Magnet Cove in danger of an 0-4 start for the third year in a row.
Cutter M Star at HECTOR (18): Hector first-year QB Jadon Graham growing more comfortable weekly while leading this blue-collar team in rushing. CMS senior Michael Kimpton has rushed for a team-high 422 yards (7.8 ypc) behind a line led by senior OT/DT Austin Price.
CONWAY CHRISTIAN (23) at Poyen: Conway Christian sophomore QB Jacob Wood completed 25 percent of his pass attempts last week, but 75 percent (three of four) of those completions resulted in TDs and a 100 percent domination of Class 3A Rose Bud (42-0 win). Conway Christian, led by junior DE Russ Jackson's 10 tackles, held Rose Bud to 174 yards and seven first downs. Poyen, the best 0-3 team in Class 2A, failed to score on five trips inside the 20-yard line last week in a 6-0 loss to Class 3A Perryville.
Bigelow at QUITMAN (15): Quitman makes it three wins in a row over Bigelow and starts its quest for a third consecutive playoff berth.
6-2A
DES ARC (9) at Carlisle: Winless Carlisle giving up 48 ppg, but the Bison love to charge Des Arc, losing to DA by four points in 2015 and 2016. No. 9 Des Arc amassed 376 rushing yards last week in a 31-point win over Brinkley. Senior ILB Hunter Hill and sophomore ILB Will Kearby pace the DA defense with 30 tackles apiece.
Hazen at MCCRORY (19): McCrory rested most of its starters last week at Marvell, handing off often to junior fullback Brody Davis, while Hazen allowed Barton fullback   Wanya Wilkins to rush for 195 yards and three TDs in a 16-point loss.
CLARENDON (6) at Brinkley: Clarendon just dropped a 2-point decision to rival Palestine-Wheatley. Winless Brinkley has scored 30 points this fall while allowing 107.
PALESTINE-WHEATLEY is open.
MARVELL is open.

7-2A
MOUNTAIN PINE (3) at Dierks: Could the Mountain Pine Red Devils win three straight after ending a 17-game losing skid just two weeks ago? Against a Dierks defense that gave up 521 yards (17 yards per snap) and 59 points last week to Class 3A Fouke? Yes, they can.
Spring Hill at FOREMAN (34): Spring Hill stunned Class 3A Genoa Central 29-28 last week despite giving up 409 rushing yards (8.3 ypc). Foreman boasts the dynamic  backfield of junior Kyren Batey (16 ypc) and senior C.J. Green (15 ypc). 
Murfreesboro at LAFAYETTE COUNTY (2): LC has terrorized better Murfreesboro defenses in the past, and the current Rattler D is allowing 403 yards and 46 ppg. Hampton gutted Murfreesboro for 9.4 yards per snap last week in a 46-12 blowout.
MOUNT IDA (28) at Mineral Springs: A year ago, Mount Ida looked sloppy in the first half vs. Mineral Springs, but RBs Cade Helms and Jonathan Lagrange still combined for 356 yards in a 31-point rout. This year, top-ranked MI has tightened its defense. The  Lions allow just 125 yards and 6 ppg, led by senior down lineman Caleb Woodfield, senior LB Helms and senior Bridger Farmer and junior Cade Jackson in the secondary.
8-2A
Bearden at RISON (8): See 2A Game of the Week.
Strong at C. HARMONY GROVE (8): C. Harmony Grove offense erratic through an 0-3 start vs. Class 3A Smackover, Prescott and Glen Rose. A week ago, Harmony Grove penetrated the Glen Rose 20-yard line four times but did not score. However, CHG junior Kentrell Hill caught a 70-yard TD pass, forced a fumble and intercepted a pass. In his first action of the year, senior ILB Jace Garcia made plays all over the field and delivered three monster hits. Junior Gannon Bearden had his best game this year at MLB, and senior DT John Cox played well at Glen Rose. 
HAMPTON (16) at Parkers Chapel: Hampton's strength in the trenches likely too much for upstart Parker's Chapel, including junior DT Desmond Brown (29 tackles, 10 TFL, four sacks) who messed with defending Class 3A champion Prescott in the opener. Junior fullback Elian Martinez paces Hampton with 316 yards (8 ypc) and four TDs. 
WOODLAWN (4) at Hermitage: The loser likely ends up on the bottom of the league standings in November.