Hogs: more LBers to play vs. N. Illinois; Gaines most improved defender; more notes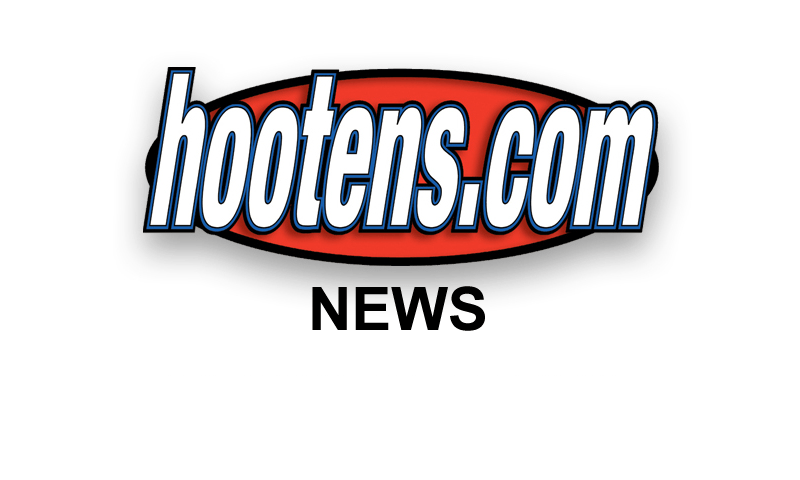 | | |
| --- | --- |
| | |
| | Jr SS ROHAN GAINES |
FAYETTEVILLE - Though their faces weren't on milk cartons, Arkansas linebackers Braylon Mitchell, Daunte Carr, Dwayne Eugene and Randy Ramsey could have been reported missing from Arkansas' 49-28 victory last week over the pass-oriented Texas Tech.

Running into the more run-oriented Northern Illinois Huskies Saturday night at Reynolds Razorback Stadium, Arkansas defensive coordinator Robb Smith said Thursday that seniors Mitchell of Heber Springs and Carr and true freshmen Eugene and Ramsey will log increased reserve roles time behind first-team linebackers Brooks Ellis and Martrell Spaight. Strongside linebacker will get more use this week than last when the Hogs added a nickel back to the secondary.

Regarding Ramsey, Saturday marks his first availability since injuring an ankle during Arkansas' 45-21 season-opening loss at Auburn. Ramsey sat out the 73-6 romp over Nicholls State in Fayetteville and stayed home rehabbing when the Hogs traveled to Lubbock, Texas.

"He's had a good week of practice and he's moving around well, no ill effects," Smith said Thursday. "The older guys, Brooks, Martrell, Braylon, they are helping bring him along, too, which is a great thing for us."

Ellis and Spaight required little rest last week because Arkansas possessed the ball 40 minutes. Tech mostly scored fast when it scored.

NIU runs an uptempo offense like Tech, yet can grind it like the Hogs, which requires more linebacking depth.

"We'll roll through some guys through there," Smith said citing Mitchell, Carr, Eugene and Ramsey "If they are going to tempo us, we have got to have some fresh guys out there ready to go."

From the Auburn game through the Texas Tech game, Arkansas junior strong safety Rohan Gaines may have improved as much as anybody on defense, Smith implied Thursday.

"Rohan Gaines will be the first to tell you that wasn't his best day down there (at Auburn)," Smith said. "But he has worked really hard in practice, made a couple of plays at Nicholls and made a couple of plays at Texas Tech, and you can just see it on the field the way he is playing right now. Now he just has to keep building on that, and that's how you get better on a weekly basis."

Senior preseason All-SEC defensive end Trey Flowers, adorning several national defensive award watch lists, is the defense's bell cow, but Smith said fifth-year senior free safety Alan Turner of Junction City leads as much from the back as Flowers leads up front.

"Alan Turner is kind of the standard back there that brings all those other guys up," Smith said. "A freshman like (starting cornerback) Henre Toliver seeing the way A.T. practices every day, I like the mentality we are starting to develop."

Offensively, coming off the Texas Tech game, the Razorbacks seem almost victims of their own success. Because they ran so effectively, 67 time for 438 yards, there is much talk radio call-in ado if they can pass if needed after quarterback Brandon Allen officially attempted just 12 passes in Lubbock.

"I am comfortable," offensive coordinator Jim Chaney said after Thursday's practice. "I feel like we can go out there and throw the football if we need to and if we want to. That's the key having the balance to throw it in certain games. As much as everyone thinks we didn't want to throw it last week, that wasn't part of the plan. This week the plan might be something else. I am comfortable where we are in passing game and I think our kids are ready to go out and perform, if asked to do so."

Chaney was asked to assess the week's offensive practices.

"I feel like we've had a very good week of practice," Chaney said. "I thought we built on a pretty physical game on Saturday and we came out on Tuesday and took care of business on a lot of the things we needed to do. On Wednesday we did a lot of the same thing and I thought today we polished stuff up and looked like a pretty good football organization out there. So I was pleased with how they practiced this week."

Arkansas Coach Bret Bielema and Chaney normally cite three great Razorback running backs with sophomore Alex Collins, named Thursday the Maxwell Award Player of the Week for his 212 yards vs. Texas Tech, junior Jonathan Williams (22 carries for 145 yards and four TDs) and sophomore speedster Korliss Marshall of Osceola.

However, Marshall has had to work from the bottom of the totem pole this week, getting but five carries in Lubbock because he fumbled at the close of two, though neither miscue ended up in Tech hands.

"I think Korliss had a solid week of practice," Chaney said. "He's got to work his hind end off to clear up that mistake, and I feel like he's done that this week."

Junior transfer offensive guard Sebastian Tretola drew raves for his debut start against Texas Tech, but fourth year-year junior starting center Mitch Smothers of Springdale "played very well too," Chaney said. "I'm impressed with him."




"