A-State vs. Utah St. in-depth preview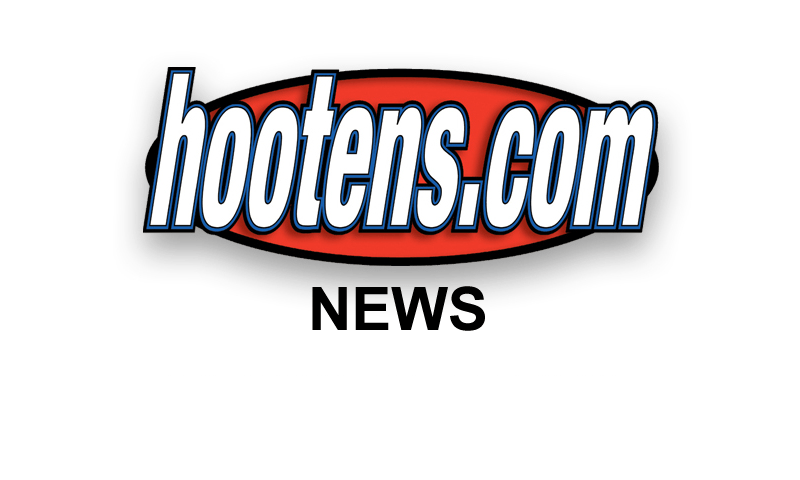 Utah State (2-1) at Arkansas State (1-2)

6 p.m. Saturday, Jonesboro

Radio: Red Wolves Sports Network (107.9 FM Jonesboro, 93.3 FM Little Rock)
TV: ESPN3 (subject to blackout)

Live Stats: AStateRedWolves.com, AStateStats.com
Live Game Notes: twitter.com/AStateGameDay
| | |
| --- | --- |
| | |
| | ASU HC BLAKE ANDERSON |
AN A-STATE VICTORY WOULD . . . : make it 2-2 after four games for the fourth consecutive year . . . give the Red Wolves their first victory over a Mountain West Conference opponent . . . improve its record over the last four seasons to 30-13 . . . give it two consecutive wins over Utah State and run its all-time record against the Aggies to 3-3 . . . give it four straight home wins dating back to last season . . . make it 18-2 over its last 20 home games . . . give it a regular-season .500 record against non-conference opponents for the third time over the last four years . . . give it two non-conference wins for the fourth consecutive year.
THE PRINCIPALS: After claiming a season-opening win over Montana State, the Red Wolves dropped back-to-back road games at Tennessee and Miami to run their record to 1-2 on the year. The young season has unfolded exactly the opposite for Utah State, which fell at Tennessee before winning back-to-back home games against Idaho State and Wake Forest. The last six seasons have striking similarities for the two programs, including identical 4-8 records in 2009 and 2010 before both strung together three consecutive winning seasons. In fact, both teams have won 29 games over the last four seasons (including 2014) to stand tied for the 21st most in the nation over that span. Additionally, both teams lost their bowl games in 2011 before winning back-to-back postseason games that last two years.
HEAD COACH BLAKE ANDERSON: Blake Anderson, a 13-year coaching veteran at the NCAA FBS level who also coached in an NJCAA National Championship game, was named the Red Wolves' 30th all-time head football coach on Dec. 19, 2013. Working on head coach Larry Fedora's staff as offensive coordinator and quarterbacks coach at both North Carolina and Southern Miss over the last four seasons, Anderson's dynamic offense helped lead the two programs to 34 victories, three bowl game appearances and two conference or divisional titles. Along the way, his potent offense was responsible for breaking both schools' total offense records while also ranking among the most productive teams in the nation. The Hubbard, Texas native comes to A-State after spending the last two seasons as the offensive coordinator and quarterbacks coach at North Carolina.
STARTING STRONG: Blake Anderson is A-State's 30th all-time head coach, but became just the 11th to claim a victory in his first ever game at the school. Last season Bryan Harsin became the first A-State head coach to win his initial game since Larry Lacewell in 1979, snapping a streak of seven head coaches to drop their debuts. A-State's head coaches to win their first game at the school include Anderson, Harsin, Lacewell, Bill?Davidson?(1971), Gene Harlow (1955), Glen Harmeson (1954), Bill Adams (1939), Jack Dale (1931), Bill Stanley (1924), Foy Hammons (1919) and Clint Young (1913).
THE ARKANSAS STATE - UTAH STATE SERIES: Saturday's game will mark the sixth all-time meeting between Arkansas State and Utah State, and the Aggies hold 3-2 advantage in the series that dates back to 1995. The Red Wolves' two victories both came at home, including a 21-17 win in the initial 1995 meeting and a 16-7 victory the last time they played in 2004. At the same time, all three setbacks suffered by A-State came at Utah State between 1999-2003. Four of the five meetings have been decided by 13 points or less.
HOME-AND-HOME: This year's contest will mark the first game of a home-and-home series between Arkansas State and Utah State. The Red Wolves are scheduled to face the Aggies on the road in 2016, when they will make their first trip to Logan since 2003.
OLD TIES: While Arkansas State and Utah State have played each other five times previously, this will be the first ever non-conference contest between the two programs. A-State and Utah State have shared two different conferences, including the Sun Belt from 2003-04 and the Big West from 1993-95 and 1999-2000.
A-STATE vs. THE MOUNTAIN WEST CONFERENCE: While Arkansas State has faced nine current members of the Mountain West Conference, it has never played a game against an opponent while it was a member of the league. The Red Wolves have played Boise State (0-2), Colorado State (0-2), Hawaii (1-0), Nevada (2-3), San Diego State (0-1), San Jose State (1-1), UNLV (0-1), Utah State (2-3) and Wyoming (0-2), but all those games were played before those teams joined the Mountain West Conference. A-State holds a combined 6-15 record in those contests.
STARTING FRESH: The Red Wolves had 11 players make their first career start in one of the first three games of the season. Six of them earned their first start against Montana State, including offensive linemen Jemar Clark, Devin Mondie and Tyler Greve, wide receiver Dijon Paschal, quarterback Fredi Knighten and defensive end Ja'Von Rolland-Jones. Defensive lineman Chuks Ota got his first career start against Tennessee, while last week defensive end Caleb Caston, wide receiver Booker Mays, defensive end Chris Odom and running back Johnston White made their way into the starting lineup against Miami.
NEW FACES: Arkansas State has seen 28 total players, including 13 true freshmen, achieve their first game experience this season at A-State. Six of those true freshmen are listed on the two-deep, including defensive lineman Chuks Ota and defensive end Caleb Caston -- the only two to start a game this year (at Tennessee and at Miami, respectively).
FOUNTAIN OF YOUTH: Entering the opening week of the season, Arkansas State had 27 (26 this week) combined freshmen and sophomores on its depth chart to tie for the 10th most in the nation. The Red Wolves' 10 seniors (10 again this week) on the depth chart were tied for the 10th fewest in the country.
STOP THE BLEEDING: Coming off losses at Tennessee and Miami its last two times out, the Red Wolves have dropped back-to-back games for just the second time over the last four seasons. The Red Wolves have not suffered a setback in three consecutive games since the last three contests of the 2010 campaign.
HOME SWEET HOME: With a 5-1 home mark last season, Arkansas State secured its ninth consecutive winning record at Centennial Bank Stadium dating back to 2005. A-State is now 42-9 at Centennial Bank Stadium since the 2005 season and has won 17 of its last 19 home games. The Red Wolves actual on-field record all-time at Centennial Bank Stadium is 134-72-1 since it opened in 1974. A-State's six home wins in 2011 were its most since 1985.
FOUR-YEAR WINS TOTAL: Including back-to-back 10-win seasons in 2011 and 2012, eight more in 2013 and a season-opening win this year, the Red Wolves have recorded 29 victories that are tied for the 21st most in the nation over the last four years.
SPREADING THE WEALTH: Just three games into the season, Arkansas State has already completed at least one pass to 15 players -- three more than all of last season. Ten of those players have multiple receptions, including J.D. McKissic with a team-high 16. The last time A-State had more than 15 players with a catch was 2012 when it had 16.
OFFENSIVE NOTES
OPENING DRIVE: A-State scored a touchdown on one of its first two offensive possessions in each of its first three games this season. The Red Wolves' opening drive versus Tennessee covered 40 yards, while their first drive versus Montana State covered 75. A-State's second drive at Miami that netted a touchdown covered 65 yards.
HOUSTON, WE DON'T HAVE A PROBLEM: Junior wide receiver Tres Houston is off to a fast start this season, ranking second on the team in both receptions (14) and receiving yards (157). Houston caught eight passes for 135 yards, both career highs, against Montana State and hauled in his first career receiving touchdown against Tennessee. While his receptions total dropped to two at Miami, he completed his first career touchdown pass in the game. Houston, who had eight receptions for 44 yards all of last season, is ranked 10th in the Sun Belt Conference in receptions.
300-PLUS: Dating back to the 2010 season, Arkansas State has posted at least 300 yards of total offense in 48 of its last 54 games. A-State went over 300 in each of its first three games this season, including 547 yards versus Montana State, 331 against Tennessee and 329 at Miami.
LIGHTING UP THE SCOREBOARD: A-State has posted at least 30 points in 26 of its last 38 regular-season games dating back to the 2011 season. The Red Wolves have won 16 of their last 17 games when scoring at least 30 points.
| | |
| --- | --- |
| | |
| | ASU QB FREDI KNIGHTEN |
TAKING OVER AT QB: In his first three career starts, junior quarterback Fredi Knighten has posted over 200 yards total offense in each game. Knighten piled up a career-high 312 yards against Montana State before coming back to record 231 versus Tennessee and 222 at Miami. The 2014 GoDaddy?Bowl MVP?recorded a career-high 22 completions last week against the Hurricanes.
LEARNING EXPERIENCE: Arkansas State's collective offensive line entered the 2014 season with the nation's third fewest combined starts in the nation. The Red Wolves returned just two offensive lineman with starting experience, including sophomore Colton Jackson and senior Alan Wright. The 22 combined starts entering the year were the fewest behind just Tennessee (six) and Ohio State (20). ?Following A-State was San Jose State with 23 and Army with 24.
RECEIVING RECORDS: Just a junior, J.D. McKissic is already taking over the Arkansas State record books in almost every major receiving statistical category. He holds the school record for receptions in a game (15), season (103) and career (201). He is ranked fifth for career receiving yards with 1,852 to his credit and has nine receiving touchdowns rank tied for ninth. He is the only player in school history to have 70 or more receptions in two different seasons. He is also currently ranked fifth in the nation in career receptions among active players, and he is the only junior among the top-10 leaders.
ON A ROLL: A Freshman All-America selection in 2011 and Sports Illustrated Honorable Mention All-America in 2012, sophomore WR J.D. McKissic has caught at least one pass in all 29 games of his career at A-State. His 29 consecutive games with a reception is tied for the 12th longest streak in the nation. He had a school-record 15 against Missouri last season. McKissic also has five career 100-yard receiving games.
100-YARD RUSHER: Junior RB Michael Gordon. Gordon accumulated over 100 yards rushing a team-high four times last season, including two of the last three regular-season games. Gordon posted 606 of his 754 rushing yards in conference games, averaging 86.6 yards per contest that ranked second in the league.
GRISWOLD BREAKS OUT: Senior tight end Darion Griswold enjoyed a break-out season last year, catching 24 passes for 312 yards. His receptions total was the most in a season by an A-State tight end since Trevor Gillott recorded 24 in 2009 as well, while his 312 receiving yard were the most by a player at the position since David Johnson had 356 in 2008.
A FLARE FOR THE DRAMATIC: Sophomore RB Michael Gordon was responsible for three of the four longest runs by A-State last year, including a 92-yard outburst against UAPB that was the second longest in school history. Gordon posted a 64-yard touchdown run against Troy and had a 40-yard touchdown rush against Texas State as well. He had a 42-yard run against Montana State during the season-opening week, giving him four career carries that went for at least 40 yards -- and he also scored a touchdown on all four.
DEFENSIVE NOTES
GETTING TO THE QUARTERBACK: Arkansas State recorded a combined 11 sacks against its first two opponents, giving it a 3.67 average per game that ranks 13th in the nation. The Red Wolves had six sacks against Montana State, which were its most since posting the same number against Arkansas-Pine Bluff in its 2013 season opener.
PLAYING BEHIND THE LINE OF SCRIMMAGE: Fifteen players have combined to record 20 tackles for loss over the first three weeks of the season, giving the Red Wolves a 6.7 average per game that ranks 36th in the nation. Sophomore linebacker Xavier Woodson is responsible for a team-leading 2.5 tackles behind the line of scrimmage. Woodson didn't record a tackle for loss last year in his 32 stops.
LOADED SECONDARY: Arkansas State's secondary has combined to start 112 career games, which is among at least the six highest in the nation. A-State's players in the defensive backfield with starting experience include Sterling Young, Chris Humes, Money Hunter, Artez Brown, Andrew Tryon, Rocky Hayes, Frankie Jackson and Charleston?Girley.
SPECIAL TEAMS NOTES
FERGUSON HONORED: Junior punter and kicker Luke Ferguson was named both the Sun Belt Conference Special Teams Player of the Week and a College Football Performance Awards (CFPA) national Honorable Mention Specialist of the Week for his performance against Montana State. Ferguson, handling placekicking duties for the first time, was a perfect 3-of-3 on his field goal attempts and all four of his punts pinned the Bobcats inside their own 20-yard line. He finished the game with 13 points by kicking, which tied the seventh most in school history.
BIG BOOT: Junior punter Luke Ferguson punted seven times against Tennessee for 303 yards - both career highs - for a 43.3 average, while also pinning the Volunteers inside their own 20-yard line three times. His punts and yardage were both the most by an A-State player since Ryan Wilbourn punted seven times for 314 yards versus Middle Tennessee in 2007. He has nine punts inside the 20 this season and his 42.8 punting average is the 42nd best in the nation.
ON THE RETURN: Arkansas State ranked sixth in the nation in kickoff returns last year with a 25.18 average per return, and is picking up this year where it left off last season. The Red Wolves have seen three players return at least one kickoff this season for a combined 26.1 average, which ranks 15th in the nation. Junior J.D. McKissic has returned four kicks for 102 yards and a 25.5 average that ranks 26th in the nation, but true freshmen Blaise Taylor and Daryl Rollins-Davis have also combined for eight returns covering 211 yards (26.4 average). Rollins-Davis has a team-high seven returns for 173 yards (24.7 avg.) and Taylor one for 38 yards.
"