Hogs: Injured QB Allen improving, will travel; backup Derby set for start, shotgun snaps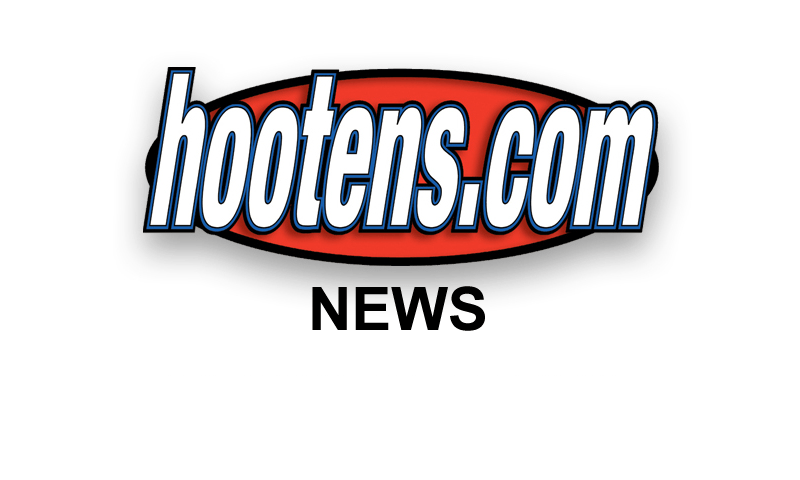 FAYETTEVILLE - Arkansas starting third-year sophomore quarterback Brandon Allen is improving from his shoulder injury and will travel to Piscataway, N.J for the Razorbacks' game Saturday with Rutgers (2-1), Arkansas Coach Bret Bielema said Wednesday. Allen has not practiced this week.

Bielema called Allen's availability against Rutgers "a game time" decision. He said backup QB AJ Derby, quarterbacking all of last Saturday's 24-3 victory over Southern Miss after Allen injured his right (throwing) shoulder in the first quarter, and redshirting freshman Austin Allen, Brandon's brother, logged the varsity snaps Tuesday.

On Wednesday night after practice, Bielema hinted Derby likely's start. The coach commented on Derby's progress fielding the shotgun snaps he mishandled last Saturday eventually compelling Bielema and offensive coordinator Jim Chaney to put Derby under center for all the remaining snaps he took. "He'll be back in the gun this week," Bielema said Wednesday night. "For a quarterback it's much better to be in the gun so you can see the defense a little bit better without backpedaling and then getting your eyes back up front. So he will do some gun work, but if he puts one on the ground, he will be under center in a hurry."

Asked for a specific description of Allen's injury, Bielema said, "You know what, I just don't want to get into anything structurally (not broken was Bielema's description during his Monday press conference). He definitely hurt his shoulder and it's his throwing arm, obviously. That's the concern.

"He's definitely gotten better. I know he was a lot better yesterday. We filled our roster for the trip that we went to the airline today. He's definitely going with us."

Brandon Allen was praised for assisting Derby as a sideline mentor after injuring the shoulder last week.

"The good news is we've been able to get a lot of quality reps with our next quarterback which would be AJ Derby and then Austin Allen after that," Bielema said. "So it will be a work in progress until we get to Saturday. If he (Brandon Allen) can't go, the next man will be in and we'll take that challenge. I loved the way AJ and Austin handled practice."

Could he foresee playing Brandon Allen Saturday without him practicing a down this week?

"I think the thing that will really benefit him is being a prepared starter for three games," Bielema said. "I know the thing that will really benefit from here is being a prepared starter for three games. I know he only played a limited amount in that third game. He gets better with every practice, don't get me wrong, but I think he's a guy you if you felt like Saturday he could roll, we'd go with him. But he hasn't practiced. Unless the doctors could guarantee me 100 percent that there's no risk whatever and B.A. could look me in the eye and tell me, 'Hey, I can guarantee you I can go, Coach, and he doesn't blink, that's the only way we could let him go. It would be a game-time decision."

TACKLES RETURN
Bielema said starting offensive tackles Gray Ollison of Malvern and David Hurd, both injured during the Southern Miss game and replaced by freshman backups Denver Kirkland and Dan Skipper, practiced Tuesday and appear ready against Rutgers as are strong safety Rohan Gaines, out the last two games with a knee injury suffered during the season-opening victory over Louisiana-Lafayette, and receiver Keon Hatcher, idled the last two games by a hamstring injury.

RUTGERS QB QUESTION
Rutgers has quarterback questions of its own. Starter Gary Nova, throwing five touchdowns on Arkansas last year in Rutgers' 35-26 victory in Fayetteville, was knocked out of last Saturday's game with a concussion and replaced by senior Chas Dodd.
Nova's status for Saturday remains uncertain.

Arkansas defensive line coach Charlie Partridge said Rutgers rallied behind Dodd much like Arkansas rallied behind Derby last week.

"I see a team that is going to live on the run first and try to set up play-actions and give the quarterback a chance for success," Partridge said of Rutgers. "And I see a team that is confident no matter who is under center."

JUNCTION BOY STRONG
Junior Alan Turner of Junction City will start his third consecutive game at strong safety, defensive coordinator Chris Ash said Wednesday.

"He's done a good job," Ash said of Turner, who has played two games since the death of his father and attended the funeral last
Monday then returned to practice Tuesday. " He's deserved it and Rohan (Gaines) has missed a lot of time. We're hoping to get Rohan in position where he can do something to help us on Saturday."
"