Hogs survive sloppy second half, outlast Troy 38-28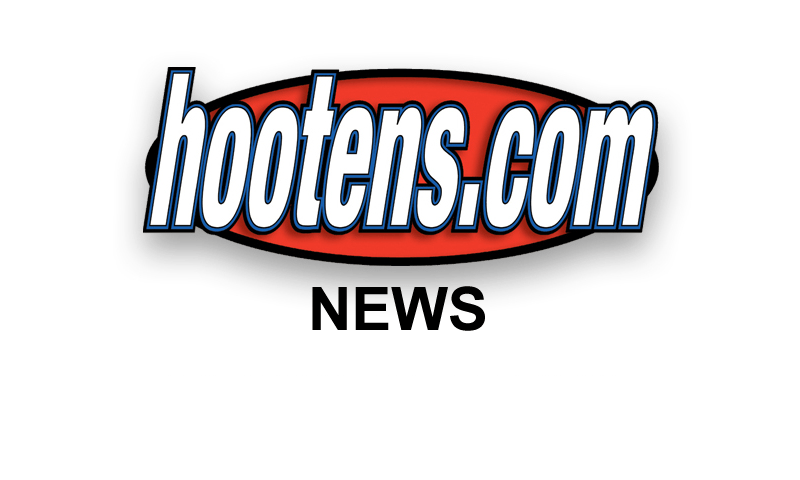 FAYETTEVILLE - With the Razorbacks up 24-0 shortly before half, many Arkansas thoughts likely turned to next Saturday's SEC opener at Alabama.
The Troy Trojans' thoughts stayed on winning Saturday night's game.
The upstart, no-huddle Sun Belt Conference champion cut 13th-ranked Arkansas' 24-0 lead down to 31-21 before Arkansas big-play man Joe Adams took over. Adams caught a Tyler Wilson pass for a first down and spun out of a tackler's grasp to take it for a 59-yard touchdown and a 38-28 error-filled victory before 69,861 at Reynolds Razorback Stadium.
"Joe showed his speed and changed the game for us," Arkansas Coach Bobby Petrino said.
Unfortunately, Adams almost changed it the other way.
Though the game-breaker, Adams (eight catches for 109 yards) fumbled a punt and fumbled a screen pass to Troy after his touchdown before safety Tramain Thomas intercepted one pass and then broke up a fourth down pass on the goal-line.
Also despite a big statistical night (23 of 36 for 303 yards and two touchdowns) Arkansas quarterback Tyler Wilson erred throwing the interception to cornerback LaDarrius Madden that Madden returned for a 53-yard TD to cut the lead to 31-21 with 6:12 left in the third quarter.
Troy tallied its final touchdown on a Corey Robinson to Eric Thomas pass with 28 seconds left.
Wilson and running back Ronnie Wingo, (20 carries for 109 yards two touchdowns rushing in the first half and a third-quarter touchdown pass from Wilson) had big first halves but the Hogs struggled to protect Wilson from Troy's second-half blitzes and were fortunate Troy dropped several wide open passes.
Troy quarterback Corey Robinson finished 36 of 63 for 373 yards with three touchdowns with the Tramain Thomas interception.
Despite the shaky finish, the Hogs go 3-0 into next Saturday's SEC opener with nationally second-ranked Alabama.
Troy is 0-2 losing to ACC power Clemson at Clemson and Arkansas at Arkansas.
"I was happy with the way we started the game offensively," Arkansas Coach Bobby Petrino said. "And that Ronnie Wingo ran the ball well in the first half and our playmakers executed. Ronnie ran the ball well and played well in the passing game.
Defensively we didn't do a good enough job getting to their passer and didn't tackle well in open. Second half offensively we were not good. Troy is a good football team and very well coached but we had an opportunity to put them away and just didn't get it done. I wasn't real happy with the way we finished the game. I think we've got a lot to work on to get ready for Alabama."
Including protecting their quarterback in Tuscaloosa which they didn't do in Saturday's second half versus Troy.
"I think it just a combination of a number of things," Petrino said. "Our timing in our passing game, maybe his (Wilson's) eyes down looking at the rush too much. They blitzed us a lot. I think there was one time where they blitzed us nine times in a row. And we executed well in the first half attacking it. But we didn't do as well in the second half."
Still, the Hogs did get 454 yards total offense.
"I think," Troy Coach Larry Blakeney said, "Arkansas has got to be one of the best offensive football teams in the country when you get right down to it. They've got a lot of guys that can make a lot of plays."
Apparently so does Troy, netting 457 total offensive yards.
"They did a good job executing their passing game," Petrino said. "They always do. They always get the ball out of their hand quick. They've got guys that can make plays after the catch. I thought we were in position about three or four times to play the deep ball and we just didn't get it done. We didn't have enough confidence to turn and look for the ball. And they made good plays."
Wilson fired a 37-yard down the middle bomb to Cobi Hamilton on Arkansas' first play of game launching the first of three straight 80-yard scoring drives while Wingo ran 11 times for 80 yards and capped those two 80-yard drives with 22 and 21-yard touchdown runs in the first quarter.
Wilson, 16 of 23 for 178 first-half yards, also directed a 80-yard scoring drive capped by freshman goal-line specialist Kody Walker's 3-yard touchdown at 13:56 of the second quarter and an 11 play, 73-yard drive concluded by Zach Hocker's 22-yard field goal for a 24-0 Arkansas lead wit 3:50 left in the half.
Arkansas dodged two Troy chances to score as Troy kicker Michael Taylor missed a 33-yard field try after the Trojans advanced from their 15 to the Arkansas 22 on their first possession and missed wide from 31 with 2:19 left in the half.
Forcing Arkansas' only punt after Taylor's second miss, Troy went 50 yards in seven plays, one a 27-yard third and five pass from Corey Robinson to Stanley Arukwe to the Arkansas 18. T Robinson's 3-yard TD pass to Eric Thomas followed by Taylor's PAT put the Trojans on the board down, 24-7 just seven seconds before intermission.
Arkansas immediately re-seized the momentum after kicking off to Troy to start the second half. Forcing a three-and-out when Troy gambled and lost throwing a bomb incomplete on third and 2, the Razorbacks behind Wingo's running and Wilson's 32-yard pass to tight end Chris Gragg on third and two, tallied an 11-play 6:02 consuming 79-yard drive before Wilson threw his 6-yard touchdown to Wingo.
Just as quickly, Troy took back the momentum and then some At its 40 because Hocker's kickoff went out of bounds just before the goal-line, Troy traveled 60 yards in two plays. Robinson broke a 28-yard run and threw a 32-yard touchdown to Justin Albert at 6:40 of the third quarter.
Two plays later, cornerback LaDarius Madden anticipated a Wilson pass that he picked off and returned for a 53-yard touchdown at 6:12 cutting a once 24-0 lead to 31-21 and eventually a final 10-point verdict for a 24-point favorite.
"