Troy holds off visiting ASU 35-28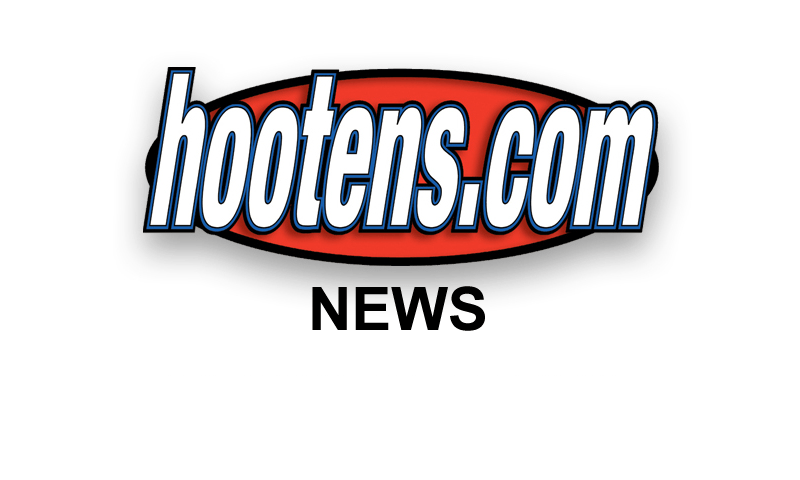 TROY, Ala. (09/25/10) - Troy quarterback Corey Robinson's 17-yard touchdown pass to running back Shawn Southward with 22 seconds remaining Saturday night wiped out a fourth quarter Arkansas State comeback and gave the Trojans (2-2, 1-0) a 35-28 victory over the Red Wolves (1-3, 1-2).
Arkansas State trailed 27-14 when Troy's Michael Taylor booted a 43-yard field goal with 14:14 remaining, but the Red Wolves scored two touchdowns in the final 10 minutes, including a 30-yard touchdown pass from quarterback Ryan Aplin to wideout Allen Muse with 50 seconds to play that gave the Red Wolves a 28-27 advantage.
The game was delayed by almost two hours by lightning when the field was cleared with 3:04 remaining in the second quarter and with Arkansas State trailing 21-7. The delay lasted one hour and forty-five minutes, and the Red Wolves were able to cut the Trojan lead to a touchdown when play resumed, then held Troy to a pair of field goals until Southward's touchdown in the waning seconds turned back the ASU rally.
Aplin finished the night with 89 yards rushing and 237 yards and two touchdowns through the air, with Muse hauling in seven passes for 119 yards and a score.
We had a chance to be one of the few teams to come in here and get a win," said ASU head coach Steve Roberts. "We had opportunities all night. Of course it comes down to the last 50 seconds, and we did a lot of great things to get the job done, but we have some things we need to work on. But you have to give Troy credit, coming off of what they did last week, and to be able to come back and win a game like this, they have a good ball club."
Troy struck early for its first touchdown, using a 70-yard touchdown pass from Robinson to slotback Jerrel Jernigan on the Trojans first possession to jump out to a 7-0 lead less than a minute into the game.
Arkansas State answered with an 11-play, 74-yard drive to tie the score with 6:31 remaining in the first quarter. Running back Derek Lawson scored from two yards out to put the Red Wolves on the board and placekicker Bobby Zalud added the extra point to tie the game at 7-7.
Troy regained the lead when the Trojans moved 92 yards in 15 plays, scoring on a three-yard pass from quarterback Jamie Hampton to wideout Tebiarus Gill with 42 seconds remaining in the first quarter, then stretched its lead to 21-7 when running back Chris Anderson scored on a four-yard run midway through the second period.
Arkansas State came out of the lightning delay and marched 54 yards to pull within a touchdown. Running back Jermaine Robertson covered the distance in three plays, including a touchdown run of 14 yards that cut the Troy lead to 21-14 with 1:24 remaining in the second quarter.
Troy used a 27-yard field goal from Michael Taylor with 22 seconds remaining in the second quarter to go up 24-14, then made it 27-14 when Taylor connected from 43 yards out with 14:14 to play in the fourth quarter.
The Red Wolves countered with a 10-play, 78-yard touchdown drive that cut the Troy lead to six at 27-21. Aplin ignited the drive with a 40-yard run to the Troy 38, and seven plays later, hit tight end Kedric Murry in the back of the end zone with a four-yard touchdown pass with 9:26 remaining.
The Red Wolves defense did not allow a first down on the ensuing Troy possession, and ASU took over at its 35 with 8:53 remaining, but could only drive as far as the Troy 31 before turning it over on downs with 5:46 to play.
Arkansas State again held the Trojans without a first down on the next Troy possession and took over at the ASU 23 with 3:56 remaining. The Red Wolves moved down the field in 11 plays, taking the 28-27 lead on Muse's touchdown before Troy answered with the winning score.
Safety Kelcie McCray posted a career-best 10.5 tackles, and linebacker Javon McKinnon added a career-best 8.5 stops to lead the ASU defense.
The Red Wolves will return to the field Oct. 2 when ASU hosts Louisville for Homecoming in a 6:00 p.m. non-conference game at ASU Stadium.
ARKANSAS STATE POSTGAME NOTES
ASU vs. Troy
September 25, 2010 - Veterans Memorial Stadium
TEAM
* ASU's Team Captains for game 4 were Tom Castilaw, M.D. Jennings, Drew Hilton and Javon McKinnon.
* Offensively, true freshman wide receiver R.J. Fleming made his first career start at ASU. Senior Dominic Padrta got his first start of the season. Defensively, sophomore Chaz Scales made his first career start at cornerback.
* Arkansas State was involved in its first lightning-delayed game since the Memphis game played in 2007 at ASU Stadium. The game eventually had to be rescheduled for another date later in the season. Today's delay lasted from 4:00 p.m.-5:45 p.m.
OFFENSE
* Derek Lawson recorded his third rushing touchdown of the season and now has nine career rushing touchdowns. He has posted a rushing touchdown against Auburn, ULM and Troy.
* The ASU offense has scored at least one touchdown in the first quarter every game this season.
* ASU had eight plays that covered at least 20 yards, giving it 19 for the season. A-State entered the game averaging 5.7 plays covering 20-plus yards entering the game.
* Jermaine Robertson finished the game with a career-high 68 rushing yards, topping his previous best of 32 yards set against Mississippi Valley State on Sept. 5, 2009. He also had a 36-yard run that was the longest of his career.
* Ryan Aplin's 40-yard rush was the longest by any ASU player this season and also the second longest of his career. He had a 47-yard run against FAU last season. Aplin finished with 89 yards rushing, the most this season by any ASU player and the second most of his career.
* Aplin threw his fifth and sixth touchdown passes of the season and now has nine for his career. His 2 TD passes ties his career high.
* Ryan Aplin has recorded at least 237 yards passing in every game this season and recorded over 300 yards of total offense for the third straight game.
* Kedric Murry recorded his first career touchdown reception.
* The Arkansas State offense has now posted at least 366 yards of total offense in every game this season, marking the first time since the last four games of the 2008 season that ASU has recorded over 300 yards in four straight games.
* ASU recorded over 200 yards rushing for the second straight game. The Red Wolves' 213 rushing yards were its second most of the season.
* WR Allen Muse recorded over 100 receiving yards for the second time this year, finishing with a career-high seven receptions for 119 yards. He posted a career-best 133 receiving yars against ULL.

DEFENSE
* Sophomore defensive back Tausean Holmes recorded his first career interception.
* After going the first two games without an interception, the ASU defense has now picked off at least one pass in each of the last two games (2 vs. ULM, 1 vs. Troy).
* Sophomore cornerback Chaz Scales recorded his first career fumble recovery. Scales also finished with a career-high six tackles, topping his previous high of three set at Auburn.
* ASU finished the game with one fumble recovery, giving it three fumble recoveries for the year (2 vs. Auburn, 1 vs. Troy).
* Junior safety Kelcie McCray recorded a career-high 12 tackles, topping his previous career-high of nine set against ULM on Oct. 13, 2009.
* Senior linebacker Javon McKinnon recorded a season-high 12 tackles, topping his previous career high of 11 set against Tennessee on Sept. 22, 2007.
* Freshman defensive lineman Amos Draper recorded his second sack of the season and a career-high three tackles for loss. Draper's two sacks and 5.5 tackles for loss both lead the team.
* Senior safety M.D. Jennings recorded his first two pass break-ups of the season, which were also only one shy of his career high.
SPECIAL TEAMS
* Neely Sullivent posted a career-long 57-yard punt, topping his previous long of 49 yards against Auburn. He finished the game with two punts covering at least 50 yards. Sullivent also finished with a career-tying three punts inside the opponent's 20, giving him six total for the season.
* Rod Hall's 20-yard punt return is the longest by an ASU player this season.
"