Hogs won't abandon the passing game but determine to run well, again; more notes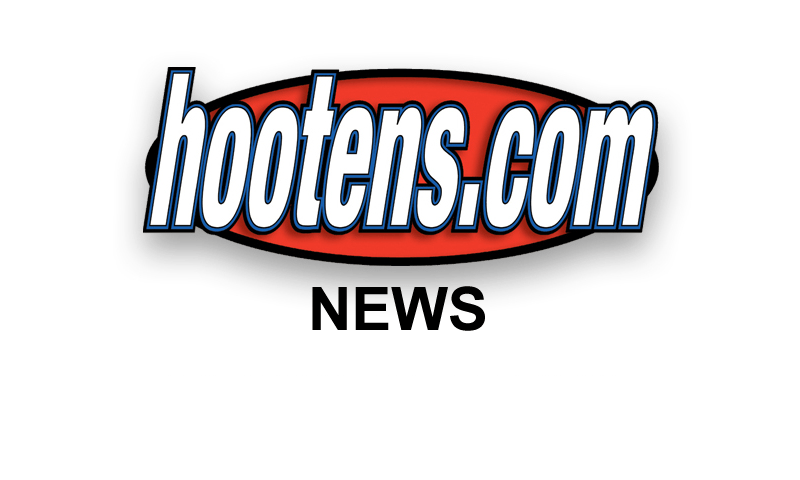 | | |
| --- | --- |
| | |
| | Jr LG SEBASTIAN TRETOLA |
FAYETTEVILLE - After Arkansas quarterback Brandon Allen passed for a career-high 308 yards in the season-opening victory over Texas El-Paso, Arkansas head coach Bret Bielema complimented new play-calling offensive coordinator Dan Enos for "not taking two quarters" to realize UTEP stacked its defense against the run.

Last week against Toledo, Allen passed for 408 yards, but it seems most of Arkansas exhorts Bielema and Enos to run the football regardless of Texas Tech's defense alignment in Saturday's 6 p.m. ESPN2-televised game at Reynolds Razorback Stadium.

Arkansas' 34 carries for 182 rushing yards against UTEP dropped to 103 yards on 30 totes vs Toledo. More importantly between penalties and a lack of execution, the Razorbacks couldn't run effectively when they needed. The then 18th-ranked Razorbacks netted just one touchdown in five possessions inside the Toledo 20-yard line in a 16-12 defeat to a 21-point underdog.

COLLINS RAN WILD
Last year, even with Tech knowing the Razorbacks would run, Allen attempted but 12 passes while the Razorbacks rushed 68 time for 438 yards and seven TDs.

Returning junior running back Alex Collins rushed 27 times for a career-high 212 yards and two TDs at Tech, while senior Jonathan Williams, lost for the season with a foot injury, netted 145 yards and four TDs on 22 carries. Allen carried three times for 27 yards, and returning fullback-tailback Kody Walker averaged 5 yards on six sttempts.

Is it time for Bielema's Hogs to call, "Ready or not, here we run?"

"We have kind of defined ourselves at points by we are going to run the football no matter what is going on," Bielema said. ""Because we are able to have success running the ball last year is why we won. Obviously, the truth of this Saturday will determine whether we have success or failure again."

CAN'T PASS ON PASSING
Of course, Arkansas can't abandon a passing game that traveled the Razorbacks so well between the Toledo 20s in Little Rock.

"To play a good team, a team that is coached as well as they are in Texas Tech, I think you really have to be opportunistic and take what they are giving you," Bielema said. "But for us to have success overall, our formula has got to work and there has to be more balance to the run and passing game. I am very happy with the growth of our passing game and the way we have been able to protect our quarterback."

POUNDING RED ZONE
Arkansas' philosophy is to pound, particularly in the red zone.

"When we go through our red-zone philosophy, the No. 1 thing I said, "the best red zone offense is an offense that can run the football," Enos said. "When you can't run the football, people can play coverage on you and obviously the field shrinks on you. It gets a lot more difficult to throw the ball. A lot of the red zone issues, I think, that we had Saturday will be fixed when we just run the football better."

HOW WILL THEY IMPROVE?
And just how do they go about doing that Enos was asked Monday before what emerges from the Tuesday through Thursday closed practices in Saturday's game against the 2-0 Red Raiders.

"We're just going to go back to Square One," Enos said. "We're going to go back to basics fundamentally. We're going to put them in the best position to be successful. We're going to make them practice extremely hard this week and we're going to improve that running game. We're going to get that done. We're going to emphasize the heck out of it here and make it so it's super important here going forward. I think we'll some better results Saturday and then moving forward."

So does offensive line coach Sam Pittman whose behemoths bullied the Red Raiders last year.

"You get what you emphasize," Pittman said. "We've thrown 73 passes and we haven't gave up a sack and we can't run the ball. That's coaching. We're trying to get it fixed the best we can. We'll have it fixed."

ONUS ON THE BACKS
Arkansas running backs coach Jemal Singleton puts the onus on his guys whether paths are cleared or not.

"As a great running back, it's not how many yards you make when you run clean but how many yards you make when it's not or how many yards do you make after contact," Singleton said. "I always emphasize that we have got to win one-on-one battles, make a guy miss, break a D-lineman's tackle, make a safety miss on the next level and do some things. Because when it's all said and done we don't point and say, 'This guy missed a block.' It's your responsibility with the ball in your hands to get positive yardage."

Other than a Friday walkthrough, the Razorbacks concluded drills Thursday with their closed light practice.

Dick Bumpas, Arkansas' All-America defensive end from Fort Smith from 1968-70, will serve as an Arkansas honorary captain for Saturday's game. Bumpas was a former Razorbacks assistant coach for Ken Hatfield and recently retired as TCU defensive coordinator.





"