Hogs: LB Spaight blows up in 2nd year; Bielema loves his young DBs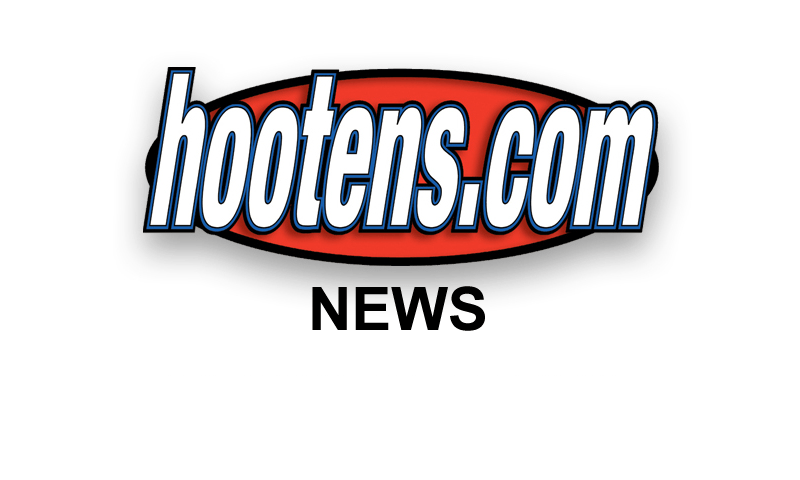 | | |
| --- | --- |
| | |
| | Hog HC BRET BIELEMA |
FAYETTEVILLE - Going from Texas Tech's passing game to the more physical run-pass balance of Northern Illinois won't be a major shift for Arkansas linebacker Martrell Spaight.

The second-year senior from North Little Rock makes every game physical, regardless of opponent, and seems to prefer a team run right at him.

The Razorbacks (2-1) and the Huskies (3-0 of the Mid-America Conference) clash at 6 p.m. Saturday at Razorback Stadium on ESPNU.

"It's going to be a physical game," Spaight said after Wednesday's practice. "They like to pride themselves on the run, so this week we've really been burying ourselves with the run game and making sure we go out there mentally and physical tough and just prepare for a physical game."

Spaight made it a physical game against Texas Tech as "by far the defensive MVP," Arkansas coach Bret Bielema said following Spaight's 11 tackle performance that included an interception he returned 30 yards barely stepping out of bounds at the Tech 12.

Spaight arrived from Coffeyville (Kan.) Junior College with a hard-hitting reputation, but he didn't consistently deliver big blows in 2013.

"People don't realize that last year he was like a freshman all over again, and learning the system, and to accommodate it with a lifting schedule, going to class, just a rigorous schedule more than anything," Arkansas linebackers coach Randy Shannon said. "I think that's the hardest thing for any newcomer or a freshman to get adjusted to that type of deal. Now he's adjusted. He's doing a great job for us. He's playing the game. His film study has been unbelievable, what he's been having to do, and also getting the younger guys to understand the importance of, of doing the small things is more important than anything."

A HARE DIFFERENT
Sophomore middle linebacker Brooks Ellis and Spaight had their best games as inside linebackers last week but face the challenge of a run-pass quarterback vs. NIU's Drew Hare, named the MAC Offensive Player of the Week for his performance in NIU's 48-34 victory last Saturday at UNLV.

"He's athletic," Arkansas secondary coach Clay Jennings said. "A big kid, he can run around. He does a great job of extending plays. He's got a pretty decent arm, too, throws the ball downfield well. He puts it out there and lets those guys go get it."

Jennings said senior Tevin Mitchel, always a cornerback previously, will continue at nickel back after excelling against Texas Tech in his debut. Mitchel missed the Auburn and Nicholls State games with a pulled hamstring, while two of three among freshman Henre Toliver, senior Carroll Washington and sophomore Jared Collins will start at corner.

Toliver, of Marerro, La., and Archbishop Rummel High, will be hard to budge after his debut start with an interception last week.

Even years when the recruiting services don't see stars, expect Bielema to pay annual recruiting visits to Archbishop Rummel.

True freshmen Toliver and linebacker Dwayne Eugene have excelled early, beyond what Bielema saw from their Archbishop Rummel days, which were good enough for Bielema and his staff to recruit them.

Bielema was asked about Toliver off the freshman's interception against Texas Tech and praised Eugene for good measure.

"He (Toliver) was a kid we liked on film but when he came to camp we loved him," Bielema said. "He lit up right away when we coached him. He and Dwayne Eugene are two of the most enjoyable kids to be around. There's no doubt in my mind why Rummel is great every year. It''s because they have kids who loved to be coached and are great athletes."

Freshman Josh Liddell continues backing up starting safeties Alan Turner, the senior from Junction City, and Rohan Gaines, while Mitchel and redshirt freshman Kevin Richardson of Jacksonville work at nickel.

Fourth-year junior Davyon "Sleepy" McKinney of Forrest City, counted upon for depth at the season's outset, still hasn't played because of a lingering foot injury.

"We are trying to wait for him to get well," Jennings said of McKinney, fitting into the secondary plans. "He is with us but he's beat up a little bit and we are trying to get him 100 percent healthy. He's day to day. He looks good then it comes and goes."

"