Hogs: QB Derby preps to start vs. Rutgers; injury update; more honors for Collins, Smith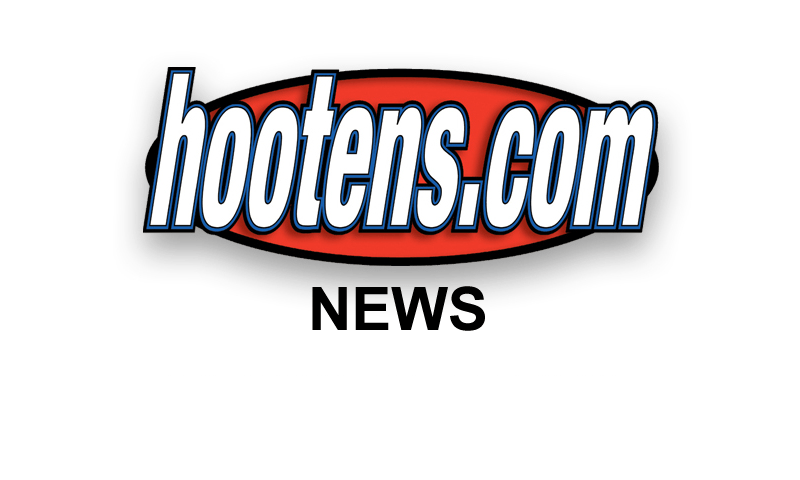 | | |
| --- | --- |
| | Backup QB A.J. Derby |
| | |
FAYETTEVILLE - Arkansas backup quarterback AJ Derby finished the final three-plus quarters of Saturday's 24-3 victory over Southern Mississippi at Reynolds Razorback Stadium.

And the junior likely will start for the 3-0 Razorbacks at 2:30 p.m. Saturday at Rutgers on ESPN at High Point Solutions Stadium in Piscataway, N.J. Sophomore starting QB Brandon Allen injured his right (throwing) shoulder diving for Arkansas' first touchdown at 3:52 of the first quarter against Southern Miss. He did not play again and his status is doubtful.

Arkansas coach Bret Bielema termed the injury a bruise after Saturday's game and was asked for an update at his weekly Monday press conference.

"It wasn't anything structurally broke or anything like that," Bielema said Monday. "So, it's really just a matter of how fast his body can heal. I know, it's a throwing arm issue. So, it's not like you're dealing with something of a normal (non-throwing) player. You've got to be full strength. I wouldn't want to put him in harm's way at all."

Will Allen play? "I don't know," Bielema replied.

Derby mainly fed running backs Jonathan Williams (16 carries for 116 yards) and Alex Collins (25 for 115 yards) last week. The SEC named Collins its SEC Freshman of the Week for the second consecutive week. While only officially attempting six passes. Derby completed four for 36 yards.

Bielema said he "100 percent" knows Derby, the walk-on transfer via the University of Iowa and Coffeyville (Kan.) Community College, must be unleashed against Rutgers.

"We kind of felt we should be able to run the football there and get out of there with what we did," Bielema said. "I knew once we got up by the three scores, I felt comfortable. You don't have to show everything you've got. Just kind of show the things that you need to."

Bielema knows Derby well. John Derby, AJ's father, was a teammate of Bielema's at Iowa, and Derby attended some of the summer camps Bielema held as Wisconsin head coach.

"He's a tremendous competitor," Bielema said, with three games of Big Ten reserve experience at Iowa then a year as Coffeyville's starting QB. Derby completed 149 of 321 passes for 1,936 yards and 22 touchdowns at Coffeyville.

Bielema complemented Derby recovering from a shaky start subbing for Allen. "I couldn't have asked him to handle the second half any better," Bielema said.

BACKUP QBs
For backups, Bielema has moved walk-on Brian Buehner, previously a scout-team QB and holder moved to receiver, back to QB. If necessary, the head coach will activate redshirting freshman Austin Allen, Brandon's brother and a two-time state champion QB at Fayetteville High.

"Obviously, if B.A. doesn't play, then AJ's going to get the majority (of practice reps)" Bielema said. "Austin Allen I told to prepare as though he's going to play on Saturday because that's the way a No. 2 has to. Brian Buehner will get some reps at quarterback. Kind of go down that road if it doesn't look like BA's gonna be there."

MORE MOVES, INJURIES
Like Derby, true freshman offensive tackle Denver Kirkland had to play the majority of the Southern Miss game with the first team. Sophomore starting right tackle Grady Ollison of Malvern limped off Saturday with an injured right ankle but was out of his walking boot Sunday night, Bielema said.

"Denver Kirkland and AJ Derby just prepared as No. 2 all week and had to jump in as the starter when the other guy went down," Bielema said. "So some really good life lessons there."

Backup cornerback Jared Collins, requiring medical attention after a hit during Saturday's game, could practice Tuesday or Wednesday, Bielema said.

Rutgers starting QB Gary Nova, (concussion) is being monitored this week much like Allen. Rutgers backup QB Chas Dodd completed the 2-1 Scarlet Knights' 28-10 victory Saturday at home over Eastern Michigan.

Arkansas senior tight end Austin Tate of Harrison, withheld since shoulder surgery during the August preseason, is ready to play at Rutgers, Bielema said.

Sophomore strong safety Rohan Gaines, the starter when injured during the season opener, may practice some this week, but junior Alan Turner of Junction City is the incumbent now, Bielema said.

The SEC named senior end Chris Smith as its SEC Defensive Linemen of the Week. Smith racked up three QB sacks and two QB hurries against Southern Miss.

Arkansas' SEC opener Sept. 28 against the Texas A&M Aggies at Reynolds Razorback Stadium will kick off at 6 p.m. and be televised by either ESPN2 or ESPNU, it was announced Monday.




"