La.-Monroe at ASU in-depth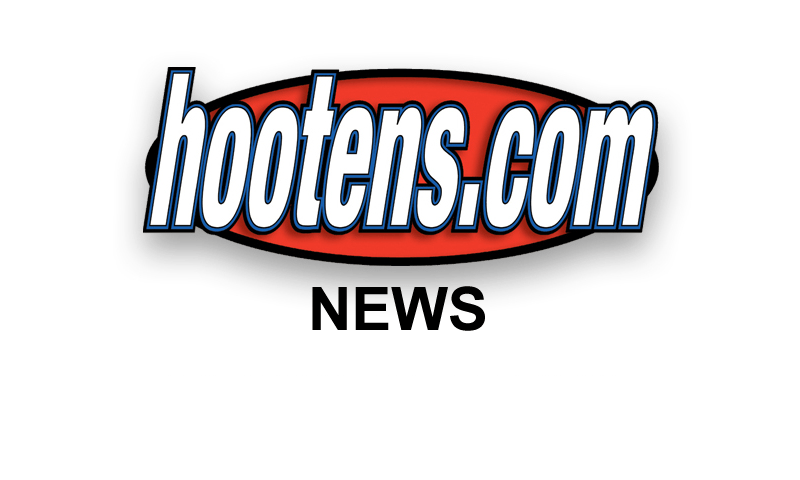 Arkansas State (0-2, 0-1)
vs. La.-Monroe (0-1, 0-0)
Arkansas State continues Sun Belt
Conference play this week, hosting Louisiana-
Monroe at 7 p.m. Saturday in its 2010 home
opener. Saturday's game will be televised by
the Sun Belt Network, while every A-State game
can be heard live on 107.9 FM (Jonesboro),
88.3 FM (Little Rock) and via AStateRedWolves.com.

2010 ASU SCHEDULE
Sept. 4 at No. 22 Auburn (TV) L, 26-52
Sept. 11 at UL Lafayette* (TV) L, 24-31
Sept. 18 La-Monroe* (TV) 7 p.m.
Sept. 25 at Troy* (TV) 6 p.m.
Oct. 2 Louisville 6 p.m.
Oct. 9 at North Texas* 6 p.m.
Oct. 16 at Indiana 11 a.m.
Oct. 23 Florida Atlantic* (TV) Noon
Nov. 2 Middle Tennessee* (TV) 6 p.m.
Nov. 13 Western Kentucky* 2 p.m.
Nov. 20 at Navy (TV) 2:30 p.m.
Nov. 27 at Florida International* TBA
*SBC game All Times Central

THE PRINCIPALS: While Arkansas State is
playing the second of three consecutive Sun
Belt Conference games, Louisiana-Monroe
catches the Red Wolves in its first league
game of the season. A-State and ULM, which
have both faced a nationally-ranked opponent
from the SEC, will compete in this week's
only Sun Belt Conference game.

THE ARKANSAS STATE-ULM SERIES:
ASU has played ULM 31 times, which is the
fifth most in school history among all opponents.
ULM leads the all-time series with
Arkansas State 17-14 since the first meeting
in 1959. As Sun Belt foes, ASU leads the series
5-4 despite dropping a 16-10 decision to
the Warhawks last season in Monroe. ASU
has won five of the eight meetings with ULM
under head coach Steve Roberts, the only
three setbacks over the last eight years coming
27-31 at ULM in 2005, 30-13 at ULM in
2007 and 16-10 at ULM last year. The home
team has won the game the last five seasons.

FAMILIAR FOE: While Arkansas State and
Louisiana-Monroe have both played as members
of the Sun Belt Conference since the
league's inaugural football season in 2001, it
is not the first time the two teams have shared
a league. The Red Wolves and Warhawks,
both formerly known as the Indians, were
both members of the Southland Conference
from 1982 to 1986.

THE LAST TIME vs. THE WARHAWKS
(Monroe, La. - Oct. 13, 2009): Down 16-0 at
the half, Arkansas State rallied to within 20
yards of the tying touchdown with less than a
minute to play but the Red Wolves came up
short as Louisiana-Monroe held on for a 16-
10 Sun Belt Conference victory at a rainy Malone
Stadium.

The Arkansas State defense, led by line-
backer Demario Davis with a then career-high
12 tackles, kept the Warhawks off the scoreboard
in the second half as the Red Wolves
scored on a 14-yard touchdown pass from
quarterback Corey Leonard to wide receiver
Brandon Thompkins and a 49-yard field goal
from Ryan Wilbourn in the third quarter.
The Arkansas State defense held ULM to
just 86 yards of total offense in the second
half.

Down 16-10 with 4:49 remaining in the
game, Arkansas State took over on its own
20-yard line after ULM kicker Radi Jabour's
22-yard field goal attempt bounced no good
off the left upright. The Red Wolves drove to
the Warhawk 20-yard line in 11 plays with less
than a minute to play but could not punch the
ball into the end zone.

HOME OPENERS: Arkansas State is 7-1 in
home openers at ASU Stadium under head
coach Steve Roberts, who has led the Red
Wolves to a 29-10 record on their home field.
A-State has won its last five home openers,
including a 61-0 victory over Mississippi Valley
State last season. The last time ASU dropped
a home opener was 2004 when it fell 47-35 to
then-ranked No. 25 Memphis. In addition to
Mississippi Valley State last season, Roberts'
teams have also won home openers over
Texas Southern (83-10 in 2008), SMU (45-28
in 2007), Tulsa (21-19 in 2002), Tennessee-
Martin (63-6 in 2003 and 56-7 in 2005) and
Army (14-6 in 2006).

APLIN EARNS SBC HONOR: Sophomore
quarterback Ryan Aplin was named the Sun
Belt Conference Offensive Player of the
Week on Monday after passing for a school-record
438 yards and two touchdowns
against Louisiana-Lafayette last weekend.
APLIN NOTABLES: Ryan Aplin's 438 pass-
goal against Louisiana-Lafayette that were all
personal career bests. Draper made two big
plays in the fourth quarter, blocking a field
goal that led to an ASU scoring drive and
recording his sack on a third-down play that
put the Red Wolves in a position for the possible
game-tying or winning drive with 2:22 left
on the clock. Draper's five tackles tied the
second most on the team.

MORE ON MUSE: Allen Muse recorded five
receptions for 133 yards, both career highs,
against Louisiana-Lafayette. He led A-State
in receiving yards the week prior as well with
80 against Auburn. Muse's 133 receiving
yards were the 21st most in school history for
a single game. The last time an A-State
player recorded more receiving yards was in
2000. The last time an ASU player recorded
100 or more receiving yards was Sept. 20,
2008 when Jarriel Norman posted 108 yards
against Middle Tennessee. Muse had a 61-
yard reception that tied his previous career
long, originally set against Auburn last week.
Muse is ranked 14th in the nation in receiving
yards.

QUICK STRIKE "O": Four of A-State's six
touchdown drives this season have taken
under two minutes and none have been more
than three minutes in length. All but one of
ASU's nine scoring drives (TD and FG) have
taken less than three minutes. It took A-State
1:49 or less to score all three of its touchdowns
last week against Louisiana-Lafayette.

BIG PLAY: Arkansas State has ran 11 plays
this season that have covered at least 20
yards, including nine last week against
Louisiana-Lafayette. The Red Wolves have
already ran four plays that covered at least 53
yards with a long play of 65 yards (Ryan Aplin
pass to Taylor Stockemer) against ULL.
JENNINGS EARNS SBC HONOR: Senior
safety M.D. Jennings was named the Sun Belt
Conference Defensive Player of the Week on
Sept. 6 for his performance against nationallyranked
Auburn. Jennings posted double-figure
tackles (11), including a career-high 1.5
tackles for loss, in a game for the fourth time
of his career. He also recorded his second
career forced fumble, fourth fumble recovery
of his career and his third career sack.

IN THE ZONE: The Arkansas State
defense is ranked second in the Sun Belt
Conference and 27th in the nation in red zone
defense, holding opponents to a 66.7 scoring
percentage. A-State's two opponents this
season have turned six of their combined nine
red zone opportunities into points (4 TD, 2
FG).

BEHIND THE LINE: Junior cornerback Darron
Edwards recorded a career-high 2 tackles
for loss against ULL, making him part of at
least one tackle behind the line of scrimmage
in each of A-State's first two games. Edwards
is ranked second in the Sun Belt Conference
in tackles for loss with 1.25 per game. Edwards
also posted four tackles in each of the first two
games and a pass break-up against Auburn.
"