Hogs: Pittman vows running attack will return; WR Morgan splits wide; more notes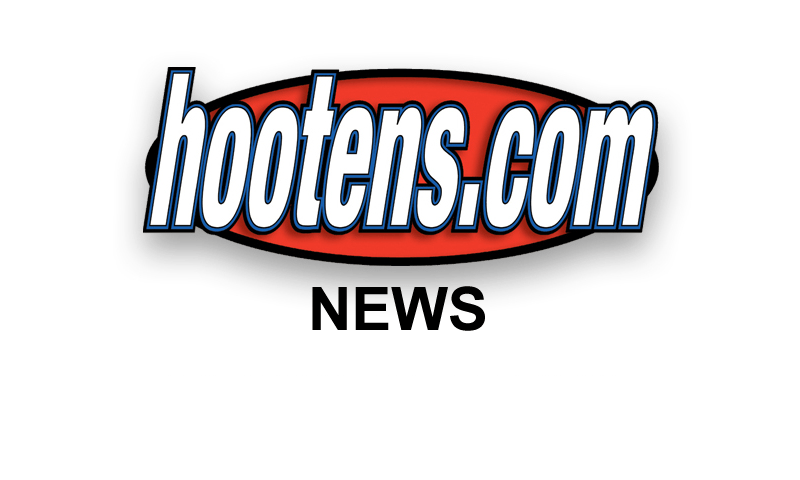 | | |
| --- | --- |
| | |
| | Jr WR DREW MORGAN |
FAYETTEVILLE - A state that screamed at run-oriented Arkansas coaches Ken Hatfield and Houston Nutt to throw the ball even when they were winning now screams for Bret Bielema's Razorbacks to run the ball.

Bielema and his offensive staff want to run the ball better and more often after quarterback Brandon Allen's 412 passing yards were wasted Saturday in the 16-12 upset loss to Toledo.

The Razorbacks (1-1) netted just 103 rushing yards and scored one touchdown in five trips to the Toledo red zone. Now they play host to 2-0 Texas Tech at 6 Saturday night (ESPN2) at Reynolds Razorback Stadium. Arkansas ran over Tech last year for 438 rushing yards in a 49-28 victory in Lubbock, Texas.

"We definitely have got to be able to run the football," Bielema said. "That's an emphasis in our program that has got to come to light more than at any time ever before."

Running the ball was the emphasis in Tuesday's closed practice, the hardest practice of the week, the offensive staff said.

"It was a physical practice," Arkansas offensive line coach Sam Pittman said. "We've got to move the line of scrimmage. That was our big thing, our big focal point this week. We've got to move the line of scrimmage, and that's what we're going to do."

That's what they did against Texas Tech last year, but UTEP and Toledo stacked the run the past two weeks and the Razorbacks went to the pass.

"You get what you emphasize," Pittman said. "We've thrown 73 passes and we haven't given up a sack and we can't run the ball. That's coaching. We're trying to get it fixed the best we can. We'll have it fixed."

REPLACING KEON
While running was the emphasis, Arkansas' biggest personnel question this week is wide receiver.

Senior wideout Keon Hatcher, Arkansas' leading receiver with 13 catches for 198 yards and two TDs, will miss a minimum six weeks after surgery to repair a broken bone in his foot injured during the Toledo game.

So junior Drew Morgan moves from the slot receiver to Hatcher's outside position called Z, while sophomore Jared Cornelius starts at the other outside receiver called Y and redshirt freshman Jojo Robinson draws his first start in the slot.

Robinson was among Arkansas' most heralded recruits in 2014 but has been in and out of Bielema's doghouse, including suspended for the season-opening victory over UTEP.

Now he gets his chance though it should be without fanfare, receivers coach Michael Smith said.

"Everybody has put Jojo on this pedestal," Smith said. "Jojo has not played a lot of football at this level. He's a tremendous athlete and all that stuff, but until he does something, they need to stop with that Jojo stuff. That's just my opinion, and it's not a knock on Jojo Robinson, because I love the kid and I want to see him have success. When he does, I'll be his biggest fan, I promise you."

Morgan, six catches for 103 yards and a TD against UTEP, and Cornelius, six catches for 116 yards and a TD in two games, have been the ones getting it done so far.

"My role changes tremendously," Morgan of Greenwood said. "I am not just an inside slot. I am also the main Z which means I am the first option every play. I have to be open every play."

Can he take up some of the deep ball slack in Hatcher's absence?

"I haven't really had the times to showcase the speed though against UTEP I had a little bit on the sideline," Morgan said. "I feel if I get the opportunity to go deep and get a jump ball I have good enough hand-eye coordination to make the catch."

Morgan was asked about Robinson's role.

"I think Jojo has a big role to play and step up," Morgan said. "That was my inside position and the first two games Brandon targeted that position quite a bit. I made the catches and I expect Jojo to make the catches as well."

STILL THUMBS UP
Backup tailback Kody Walker injured his thumb during the Toledo game but remains in the game plan at tailback as well at fullback, running backs coach Jemal Singleton said.

SINGLETON KNOWS TECH
Singleton has the most experience against Texas Tech on the Arkansas staff, coaching against the Red Raiders for four years at Oklahoma State.

He said David Gibbs, the new defensive coordinator for Tech, has toughened Tech's defense.

"I think they are a little bit more physical than I have seen from them in the past," Singleton said. "I think Coach Gibbs has brought a mentality that they are running to the football. They are trying to make plays and I think you see it on their special teams as well. They are going to be a tough team. After what happened last year (routed by the Razorbacks in Lubbock) they are going to come in here with a point to prove."

ERASING LABELS
Already paying the penalty of losing 16-12 to 21-point underdog Toledo, Bielema said the Hogs must make sure they don't repeat the nine penalties, mostly for holding, because officials subconsciously will eye Arkansas closer than some other teams.

"Unfortunately now, as a team, with as many holding calls as we received in the first two ball games, you're kind of labeled as that," Bielema said. "And we need to erase that label."




"