Class 2A - Week 3 - 2015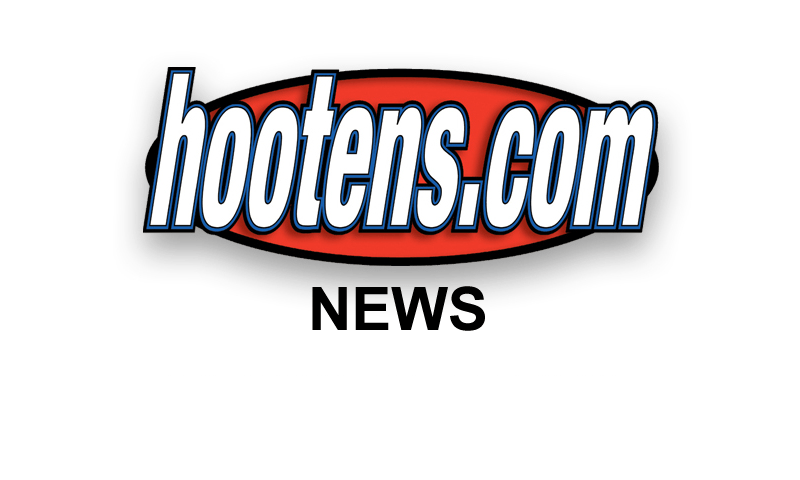 Hootens.com Rankings
Class 2A, Week 3, 2015
Copyright Hooten Publishing, Inc.

1. Rison (1-1)
2. Junction City (1-1)
3. McCrory (2-0)
4. Mount Ida (2-0)
5. Earle (2-0)
6. Hector (2-0)
7. Cross County (2-0)
8. Bearden (1-1)
9. Des Arc (1-1)
10. Conway Christian (0-2)
11. Hazen (1-1)
12. E. Poinsett County (1-1)
13. Gurdon (0-2)
14. Lafayette County (2-1)
15. England (2-0)
16. Murfreesboro (1-1)
17. Brinkley (2-0)
18. Dierks (2-0)
19. Spring Hill (2-0)
20. Walnut Ridge (1-1)
21. Hermitage (1-1)
22. Hackett (1-1)
23. Marked Tree (1-1)
24. Parkers Chapel (1-1)
25. Magnet Cove (0-2)
26. Woodlawn (1-0)
27. Poyen (1-1)
28. Mountainburg (2-0)
29. Quitman (2-0)
30. Augusta (1-1)
31. Salem (1-1)
32. Foreman (1-1)
33. Mineral Springs (0-2)
34. Palestine-Wheatley (1-1)
35. Carlisle (0-2)
36. Bigelow (0-2)
37. Strong (0-2)
38. J.C. Westside (1-1)
39. Clarendon (0-2)
40. Midland (0-2)
41. Marvell (0-2)
42. Magazine (0-2)
43. Cutter M. Star (0-2)
44. Mountain Pine (0-2)
45. Union Christian (0-2)
46. Decatur (0-2)
47. W. Yell County (0-2)
48. Rector (0-2)

HOOTENS.COM GAME OF THE WEEK
Camden Harmony Grove at No. 1 Rison
Class 3A No. 7 Camden Harmony Grove will test the top-rated secondary in Class 2A at Rison. Rison senior safety Skylar Shipman deflected the 2-point conversion pass last week to preserve a 15-14 win over Junction City, ending the Dragons' 41-game winning streak. Rison senior RB Bryson Marks ran 31 times for 182 and a TD. Rison netted 288 yards against Junction City, including 261 on the ground. Harmony Grove senior QB C.J. Parham completed 12 of 19 passes for 110 yards and a TD last week over Class 3A then-No. 3 Prescott. Air Force has offered a football scholarship to Parham.

HOOTEN'S TV SHOW
Hooten's Arkansas Football TV show airs 11 a.m. Saturdays this fall on KATV 7 (ABC-Little Rock) and previews the Arkansas Razorbacks and the day's opponent.

LAST WEEK
Hootens.com picked 27 of 33 games (82 percent) involving Class 2A teams. It has correctly picked 56 of 72 (78 percent) for the season.

WEEK 3 PREDICTIONS (favored team in ALL CAPS followed by point spread)
3-2A
CROSS COUNTY (7) at Jonesboro Westside: This was a back-and-forth battle last year with Class 4A Jonesboro Westside out-muscling the Thunderbirds 47-38. Cross County senior RB Anfernee Davis has rushed for 456 yards and eight TDs in two weeks this fall. Cross County rallied past Baptist Prep 32-28 a week ago.
Highland at EARLE (8): Earle sophomore QB Gerry Bohanon (6-4, 225) returns this week, but junior Dontrell Johnson, a cousin to Bohanon, has played QB and receiver. No. 5 Earle features 4.5 twins Markese and Marcus Brown, who hauled in a 60-yard TD and returned a kickoff 89 yards for a TD last week in a 28-21 win over Class 3A Rivercrest.
E. Poinsett County at MARIANNA (2): Young EPC growing with first-year QB Clay Malone (nine of 16 for 106 yards vs. Corning) and sophomore tight end Peyton Phillips (five receptions for 101 yards in 2015). Sophomore twins Heath (DT) and Drew Cavitt (DE) led EPC with 12 tackles apiece last week.
Harrisburg at WALNUT RIDGE (4): The 3-2A goes 3-0 vs Harrisburg after Cross County and Marked Tree defeated the Class 4A Hornets the past two weeks.
BARTON (1) at Marked Tree: Marked Tree's DeAngelo Griffin (6-2, 180) rushed for 170 yards last week, including a 21-yard TD run to break open a tight game vs Harrisburg. Marked Tree won 26-14.
Midland at CEDAR RIDGE (24): Midland QB Austin Passmore and slotback Barrett Mason return this week from injuries. Cedar Ridge sophomore Kyler Northcutt averages 9.9 yards per carry.
Melbourne at SALEM (1): Four of Melbourne's past five wins were by a TD or less, including victories this year over Yellville-Summit (21-14) and Cave City (13-6). The Bearkatz beat Salem 48-6 a year ago.
PIGGOTT (18) at Rector: 3-3A member Piggott senior RB Logan Dixon ran 20 times for 185 yards two weeks ago in a 28-7 win over Marked Tree. Rector coach Dave Hendrix coached at Piggott from 2006-2013. Rector has lost 11 games in a row since reviving the program last year.

4-2A
HECTOR (21) at Strong: Strong missed an injured defensive tackle and cornerback last week in a 74-60 loss to Hermitage, but its offense improved over Week 1. Hector lost focus a week ago after jumping to a 15-0 lead over Hackett and committed four turnovers. Senior RB Jacob Billingsley, however, played well with 136 yards and a TD on 24 carries.
MOUNTAINBURG (42) at Decatur: Mountainburg drilled Union Christian 56-8 a week ago. Moutainburg should be 4-0 when it travels Week 6 to Hector with the 4-2A title on the line.
Magazine at HACKETT (22): Hackett forced four turnovers and challenged 4-2A champion Hector last week in a six-point loss. Magazine lost to 5-2A Quitman 24-0 last week.
J.C. WESTSIDE (20) at Union Christian: J.C. Westside, led by senior QB Seth Stewart, beat Western Yell by 20 points last week. It avenges last year's 29-8 loss to Union Christian this week.
Western Yell at SUBIACO ACADEMY (11): Subiaco Academy won this matchup by two points last season, and didn't win again until beating LR Fair in Week 1.

5-2A
Bigelow at DANVILLE (13): Bigelow has won two of the past three in the series. Bigelow lost to Atkins 21-8 last week. Danville has surrendered 49 ppg the past two weeks in losses to Dardanelle and Mount Ida.
H. GROVE HASKELL (20) at Magnet Cove: Class 3A No. 10 Harmony Grove Haskell all-state RB Jon Johnson (6-0, 195) may be the most physical running back Magnet Cove has faced since Strong's Kenneth Dixon in 2011. Johnson runs behind an undersized O line that fires off with abandon. Magnet Cove senior RB/LB Josh Smeltzer returned last week from an injury to account for 100 yards in a 49-27 loss to Centerpoint. Senior QB Harrison Wade completed 16 of 22 passes for 260 yards and three TDs with on INT.
BISMARCK (6) at Cutter M Star: Both teams looking for their first win. Bismarck beat Cutter 46-34 a year ago. Cutter has allowed 41 ppg the past two weeks.
EPISCOPAL (22) at Poyen: Class 3A Episcopal, which did not play last week, totaled 467 yards two weeks ago in a 32-24 win over 5-2A member Conway Christian. Senior RB Kelvin Robinson ran 16 times for 233 yards and three TDs. Senior receiver Allie Freeman caught five passes for 113 yards. The Wildcats beat Poyen 42-8 last season.
QUITMAN (1) at Marshall: These teams tied 42-42 last year. Quitman beat Rose Bud 13-12 two weeks ago. Marshall lost at Rose Bud 38-37 in overtime last week. Quitman junior QB Trey McGhee has accounted for 520 yards and six TDs the past two weeks.
Rose Bud at CONWAY CHRISTIAN (12): No. 10 Conway Christian trailed Class 3A Harmony Grove Haskell 28-21 at the end of the first half a week ago before losing 51-21. Conway Christian senior QB Jakob Henry completed a pair of TD passes.
Drew Central at ENGLAND (36): Class 3A Drew Central ended the state's longest losing streak at 43 games last week with a 42-20 win over Cutter Morning Star. England junior QB Braydon Brazeal off to a torrid start, completing 20 of 31 passes (65 percent) for 360 yards. Junior defensive end B.J. Thompson and senior DE Zach Montgomery lead England in tackles. Montgomery returned two fumbles for TDs last week in a 49-14 blowout of Mineral Springs.

6-2A
Osceola at HAZEN (6): Injuries slowing No. 11 Hazen early this season with three starters expected to miss Friday night, but senior RB Logan Penn rarely slows down. Penn took off for 211 yards and three TDs on just six carries last week in a 53-18 win over Clarendon. Senior RB Drake Ingle ran for 70 yards, made 11 tackles and intercepted a pass for Hazen.
MCCRORY (35) at Marvell: No. 3 McCrory lost two fumbles and allowed an 85-yard kickoff return for a TD last week in a 24-22 win over Des Arc. Senior LB Cade Campbell broke up a pass to the tight end on Des Arc's final series that preserved the win. Campbell and senior LB Hunter Davis combined for 38 tackles. Senior DE Chauncie Green returned a fumble 82 yards for a TD.
Brinkley at DES ARC (10): No. 9 Des Arc big, physical and hungry after pushing McCrory to the brink last week in a 24-22 loss. McCrory led 24-8 just before halftime, when Des Arc senior RB Colt Covington returned a kickoff 85 yards for a TD and flipped the momentum. Des Arc all-league RB Daylon Conway bigger and faster and joins Covington tp power Des Arc's Double Slot attack.
Clarendon at PAL-WHEATLEY (13): P-W should return to full strength this week after last week's 25-0 loss to Brinkley.
Augusta at CARLISLE (1): The Bison won a shootout at Augusta 44-38 last season.

7-2A
Gurdon at GLEN ROSE (2): Glen Rose senior RB Jon Johnson rushed for 127 yards and two TDs in last week's 40-0 win at Bauxite. Gurdon has allowed and average of 51 points the past two weeks in losses to Prescott and Smackover.
Mountain Pine at MOUNT IDA (38): Mount Ida all-state QB T.J. Wilson has completed 11 of 16 passes this fall for 232 yards and six TDs. Mount Ida knocked off Class 3A then-No. 14 Danville 56-32 a week ago. Mountain Pine owns the state's second longest losing skid at 32 in a row. Class 4A Waldron has dropped 35 straight.
Foreman at HORATIO (16): 7-3A member Horatio off to a surprising 2-0 start behind sophomore QB Zach Izzo, who ran 23 times last week for 106 yards in a 20-15 win at Murfreesboro. Horatio overcame three lost fumbles and ran 16 fewer plays than Murfreesboro. Foreman junior QB Tucker Hall tore a (knee) MCL last week vs. Fouke and is out indefinitely.
Murfreesboro at CENTERPOINT (1): Murfreesboro ran 16 more plays and racked up 100 more yards last week than Class 3A Horatio but lost in the fourth quarter, 20-15. Senior noseguard John Gregory (5-9, 270) led Murfreesboro with 10 tackles.
Genoa Central at SPRING HILL (8): Spring Hill is off to surprising 2-0 start behind senior RB Jacob Crow (5-9, 180; 4.6), who rushed for 146 of Spring Hill's 262 rushing yards last week in a 36-29 win over Parkers Chapel.
Dierks at FOUKE (7): Fouke sophomore Jarrett Easley has rushed for 361 yards the past two weeks. He returned a kickoff 85 yards for a TD in last week's 47-3 win over Foreman. Dierks has scored 43 ppg the past two weeks in wins over Hot Springs Lakeside JV and Mountain Pine. The Outlaws beat Fouke 33-18 last year.

8-2A
Junction City at HAYNESVILLE, LA (10): Louisiana small-school power Haynesville, which ranks No. 30 nationally for program wins, is 0-2 after a pair of non-conference losses to Union Parrish and North Webster. Junction City lost last week at Rison 15-14, ending a 41-game winning streak. The Dragons also lost all-league senior G/LB Matthew Freeman to a knee injury. They learn Tuesday when or if Freeman might return this season. Sophomore LB Terrell Gibson leads the Dragons with 29 tackles, including three for loss.
Parkers Chapel at BEARDEN (8): Bearden should be rested and motivated after a poor showing two weeks ago in a 42-6 loss at Camden Harmony Grove. Parkers Chapel lost last week to upstart (7-2A member) Spring Hill 36-29 despite 160 yards from senior RB Dezmon Jackson. Parkers Chapel failed to score twice inside the Spring Hill 5-yard line.
HERMITAGE (2) at Woodlawn: Hermitage junior fullback Kevin Childs and tailback Monta' Thomas ran wild last week in a 74-60 win over Strong. Last year, Woodlawn topped Hermitage 20-14 in overtime.
HECTOR (21) at Strong: Strong missed an injured defensive tackle and cornerback last week in a 74-60 loss to Hermitage, but its offense improved over Week 1. Hector lost focus a week ago after jumping to a 15-0 lead over Hackett and committed four turnovers. Senior RB Jacob Billingsley, however, played well with 136 yards and a TD on 24 carries.
C. HARMONY GROVE (6) at Rison: See Game of the Week.