Hogs: RBs and LB Spaight MVPs at Texas Tech; best kept secret" passing game needed vs. N. Illinois"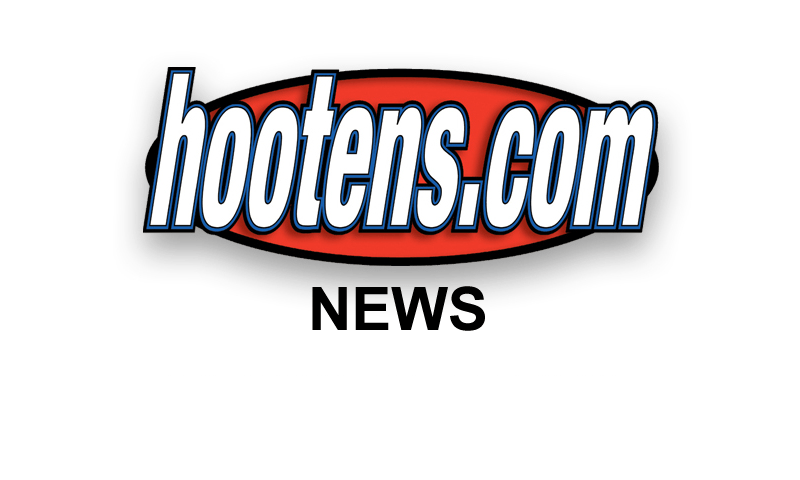 | | |
| --- | --- |
| | |
| | Soph RB ALEX COLLINS |
FAYETTEVILLE - If Bret Bielema could consistently coach his Razorbacks pounding 68 runs for 438 yards and seven rushing touchdowns like Arkansas did Saturday at Texas Tech, his Hogs would run it that often every game.
However, Bielema says the Hogs (2-1) likely can't win all that many calling a 68 runs to 12 passes ratio, including against Northern Illinois (3-0) Saturday night (6 p.m. ESPNU) at Reynolds Razorback Stadium.
"For us to do what we did at Texas Tech, that was the formula," Bielema says after chewing up 40:39 of the game's 60 minutes. "That's the formula we need to win on the road against an uptempo offense that could score the way they could score. That formula isn't going to work this week."
NIU both runs the ball and defends against the run better than pass-oriented Tech, Bielema says. So, he looks for quarterback Brandon Allen, six of 12 passing for 61 yards against Tech, to launch more than a dozen tosses Saturday.
Allen had more than a dozen called against Tech but with receivers covered, he ran for a 21-yard first down on one scoring drive and scrambled for a 10-yard touchdown on another.
Allen was cited for his performance against Tech and as a QB that Bielema believes can blend 215 yards passing with a tailback fueled 215 yards rushing. Bielema tabs it as the ideal balance to victory.
"I've been referring to it (Arkansas' passing game) as the best-kept secret in Fayetteville," Bielema said. "Our passing efficiency is very, very good. B.A. is throwing the ball and making good decisions."
Although known for his pounding offenses when coaching Wisconsin, Bielema said his best Badgers teams teams threw it as well as they ran it.
"If you go back and look at my coaching career, we had a balance between 200 and 220 yards rushing and throwing," Bielema said. "I believe you win over 85 percent of college football games if you can get above 215 throwing and passing."'
LAST WEEK'S MVPs
Bielema cited Allen, offensive tackles Dan Skipper and Brey Cook (Springdale Har-Ber), offensive guards Denver Kirkland and Sebastian Tretola, and centers Mitch Smothers (Springdale High) and Frank Ragnow but declared running backs Alex Collins, 27 carries for 212 yards and two TDs, and Jonathan Williams, four TDs on 22 carries for 145 yards, as co-MVPs of the Tech game.
Bielema said he submitted both Collins and Williams to the SEC Office in Birmingham, Ala., as Arkansas' nominees for SEC Offensive Player of the Week and "let them sort it out."
Defensively, Bielema for "honorable mention" against Tech cited middle linebacker Brooks Ellis (Fayetteville High), cornerback Tevin Mitchel and strong safety Rohan Gaines but said senior linebacker Martrell Spaight (North Little Rock) was "by far the MVP."
Spaight led the Razorbacks with 11 tackles and picked off a Tech pass that he returned 30 yards to the Tech 12 setting up Arkansas' go-ahead 28-21 touchdown before half.
OC CHANEY'S BONE-HEAD CALL
Although he coaches the other side of the ball, play-calling offensive coordinator Jim Chaney likely cast his vote Spaight's way.
Chaney called his first down call from the Tech 11 a "bone-head." Collins pitched a flanker reverse to Keon Hatcher that never arrived because Collins got hit as he released the ball and Tech recovered.
Three plays later Spaight's pick and return set up Williams' 12-yard TD run just 1:30 before intermission.
"It was a wonderful drive until we got to my bone-head reverse call," Chaney says. "Thank goodness Martrell saved our bacon there and we scored quickly thereafter."
DC SMITH LIKES BALL-HOGGING OFFENSE
Defensive coordinator Robb Smith, whose defense seldom played the second half, said the defense got a needed challenge from Arkansas' lone turnover and asserted its response with Spaight's pick.
"We kind of were looking for a moment where we could respond and that was one of them right there," Smith says. "Just a great overall team thing, the offense picked us up a bunch and this was kind of a chance for us to do the same. We have got to continue that."
Other than Tech's final TD, the second half was nearly all Arkansas with the ball.
"My hat's off to those guys," Smith says of Arkansas' ball-hogging offense. "That's a lot of fun coaching defense when you get to sit on the sideline."
"