Class 4A - Week 3 - 2015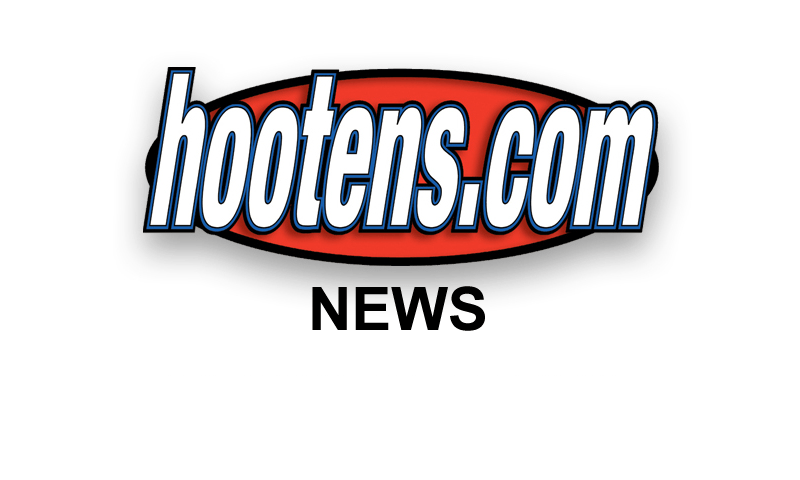 Hootens.com Rankings
Class 4A, Week 3, 2015
Copyright Hooten Publishing, Inc.

1. Dardanelle (2-0)
2. Nashville (2-0)
3. Pulaski Robinson (2-0)
4. Lonoke (2-0)
5. Hamburg (1-1)
6. Warren (2-0)
7. Malvern (2-0)
8. Gosnell (1-0)
9. Star City (1-1)
10. Shiloh Christian (1-1)
11. Prairie Grove (1-1)
12. Dollarway (1-1)
13. Pea Ridge (2-0)
14. West Helena (1-1)
15. Pottsville (1-1)
16. Dover (2-0)
17. Arkadelphia (1-1)
18. Pocahontas (2-0)
19. Ashdown (1-1)
20. Crossett (2-0)
21. Fountain Lake (1-1)
22. CAC (1-1)
23. Mena (0-2)
24. Heber Springs (1-1)
25. Gravette (1-1)
26. Highland (1-1)
27. Dumas (2-0)
28. DeWitt (2-0)
29. Stuttgart (0-2)
30. Ozark (1-1)
31. Trumann (2-0)
32. Monticello (1-1)
33. Newport (0-2)
34. Clinton (0-2)
35. Gentry (2-0)
36. Southside Batesville (2-0)
37. Huntsville (1-1)
38. Berryville (2-0)
39. Riverview (1-1)
40. Subiaco Academy (1-1)
41. Bauxite (0-2)
42. Jonesboro Westside (0-2)
43. Baptist Prep (0-2)
44. Cave City (0-2)
45. Lincoln (0-2)
46. Harrisburg (0-2)
47. Brookland (0-2)
48. Waldron (0-2)


HOOTENS.COM GAME OF THE WEEK
No. 7 Malvern at Class 5A No. 14 HS Lakeside

HS Lakeside has beaten the Class 4A Leopards seven of the past nine seasons (Malvern won 34-17 a year ago), and Malvern hasn't won at HS Lakeside's Chick Austin Stadium in more than a decade.

Malvern senior QB and three-year starter Trace Collie passed for 231 yards and three TDs in last week's 35-21 decision over Lake Hamilton. Junior Jamari McCollum has rushed for 275 yards this season, including 203 yards Week 1 against Glen Rose. Junior safeties Devin Shaw and Jaquez Lock pace the defense.

HS Lakeside averages 49 points per game. Rams senior running back/receiver Maurice Bradford shredded Little Rock Central and Sylvan Hills the past two weeks, while running back Colt Housley sets up big plays with tough runs. "We've got to improve on defense," Coach Jared McBride says. "

TV SHOW
Hooten's Arkansas Football TV show airs on KATV (Channel 7) at 11 a.m. Saturday's this fall. Malvern linebacker Bryce Freer will be featured as the Arkansas Air Guard Scholar Athlete of the Week.

LAST WEEK
Hootens.com correctly predicted 35 of 46 games (76 percent) last week. For the season, HAFR has correctly predicted 66 of 90 games (73 percent).

WEEK 3 PREDICTIONS
1-4A
Green Forest at BERRYVILLE (2): Berryville off to its first 2-0 start since 2008, when the undefeated Bobcats lost the Carroll County Feud by eight points. The Bobcats have won four of the past five in the series, including 21-20 in 2013 and 36-34 a year ago. Berryville has given up just six points this fall.
Gentry at GREENLAND (4): Pioneer running back C.J. Taylor has rushed for 229 yards this fall. Gentry starts seven sophomores. Gentry hasn't beaten Greenland in more than 20 years, but the Pioneers owned Greenland in the 1980's.
Jay, Okla. at GRAVETTE (25): Gravette held Mayflower to 36 yards in the first half of last week's 45-18 triumph. Lion senior Jordan Burnett has rushed for 272 yards and four TDs this season. Gravette beat Jay (Okla.) by 34 points last season.
Elkins at HUNTSVILLE (7): Huntsville has won five of the past seven games over the Elks, including the past two by a total of 30 points. Eagle junior Jaron Evans converted a pair of fourth downs on a fourth-quarter scoring drive in last week's 28-21 loss to Farmington.
Cedarville at LINCOLN (1): A battle of winless teams. Lincoln tries to avoid its first 0-3 start since 2008. Lincoln averages 19 ppg.
Paris at PEA RIDGE (16): Undefeated Pea Ridge averages 42 points weekly. The Blackhawks pulled away from Green Forest a week ago with 28 points in the second half.
PRAIRIE GROVE (25) at West Fork: Prairie Grove has beaten West Fork five straight times, winning the past four by an average of 33 points. Prairie Grove led Charleston 22-0 in the second quarter of last week's 30-12 triumph. Tiger senior Blake Faulk ran 21 times for 109 yards and a score.
Shiloh Christian at VICTORY CHRISTIAN (TULSA, OKLA.) (3): Shiloh Christian lost to Louisiana power Bastrop by 20 points last week, when Bastrop was penalized for 322 yards. The Victory Christian Conquerors are 2-0 this season, with senior QB Keats Calhoon passing for 568 yards and six TDs.

2-4A
LR McClellan at LONOKE (6): LR McClellan has won two of its past three non conference games (after losing 14 straight non conference games). LR McClellan shocked the Jackrabbits by one-point last season. Crimson Lion junior Pierre Strong ran 13 times for 100 yards and a TD and caught two passes in last week's 19-point loss to Class 7A Bryant. Lonoke senior fullback Josh Coleman ran for 167 yards in last week's 39-22 win over Beebe.
SYLVAN HILLS (26) at Newport: Sylvan Hills off to its third straight 2-0 start and fourth since 1999. Sylvan Hills junior Camron Flippo leads the Bears with two interceptions, while sophomore Darius Waddell has one. Newport has worked from various formations this fall, but mostly the Single Wing and Spread.
FORREST CITY (1) at West Helena: Forrest City beat the Cougars by one point last season. The Mustangs rallied past Dollarway 30-16 last week with a pair of TDs in the final five minutes.
Valley View at CAC (12): CAC has won the only two meetings between these schools (37-27 in 2012 playoffs and 49-28 last year). The Mustangs threw four interceptions in last week's 20-point loss to Pulaski Robinson.
Harding Academy at HEBER SPRINGS (4): Both teams were ripped through the air last week, with Harding Academy giving up more than 300 yards passing, while Heber Springs gave up four passing TDs in a 35-point loss at Greenbrier. Harding Academy averages 3.2 yards per carry, and three of the top four receivers are sophomores.
RIVERVIEW (2) at Bald Knob: These are former conference foes, with Bald Knob winning two of the past three. But Bald Knob is 0-2 this fall. Riverview senior QB David Lee has passed for 447 yards and five TDs with just one interception this fall.
SOUTHSIDE BATESVILLE (3) at Mountain View: Mountain View has won two straight over Southside Batesville by a total of 10 points. Southside Batesville off to the second 2-0 start in school history (other in 2012).
DeWitt at STUTTGART (7): The Battle of Arkansas County was dropped from 2010-2013, but resumed last year with Stuttgart's 30-point win. Undefeated DeWitt has given up 14 points this season in victories over Class 2A Clarendon and Carlisle. Winless Stuttgart has scored 40 points in losses to Arkadelphia and Warren.

3-4A
Trumann at PARAGOULD (2): These teams have split the past 10 meetings, with Paragould winning by 21 points a year ago. Trumann off to a 2-0 start for the first time since 2002. Paragould senior Jakob Sullinger has rushed for more than 200 yards this fall.
HOXIE (27) at Cave City: Cave City has scored just two TDs this year. Hoxie senior QB James Johnson generated 248 yards and five TDs in last week's 42-13 win over Jonesboro Westside.
GOSNELL (8) at Rivercrest: These teams have split the past two meetings. Gosnell won its opener last week (didn't play Week 1), thumping Osceola 48-7. The Pirates alternated two QBs last week, junior Tabari Herron and sophomore Brandon Partee.
Harrisburg at WALNUT RIDGE (4): Harrisburg won this matchup 34-20 last season. But Harrisburg has lost to 3-2A members Cross County and Marked Tree this fall. The Hornets trailed Marked Tree by one point last week before giving up a late TD.
Highland at EARLE (8): Earle sophomore QB Gerry Bohanon (6-4, 220) expects to play after missing last week's 28-21 victory over Rivercrest. Highland's run defense shut down Clinton last week.
CROSS COUNTY (7) at Jonesboro Westside: Jonesboro Westside beat Cross County by nine points last season, but the Warriors have lost three straight seven of their past 10 since.
POCAHONTAS (30) at Corning: Undefeated Pocahontas pounded Class 5A Paragould 42-14 last week. Redskin junior QB Reese Coats passed for 97 yards and ran for 89 yards.
Brookland at MANILA (7): Surprising Manila hung with Trumann last week before losing 20-8. Brookland has lost to Class 3A Cedar Ridge and Mountain View by a combined 46-18.

4-4A
RUSSELLVILLE (14) at Pottsville: Russellville snapped an eight-game losing streak with last week's 17-0 win over Pottsville. It was Russellville's first shutout victory since beating Dardanelle 28-0 Week 2, 2009. Pottsville QB Jake Dugger threw two TD passes to Bryce Prince in last week's 15-point loss to Morrilton.
HERITAGE (7) at Pulaski Robinson: Pulaski Robinson elects to play Class 7A Heritage after last year's foe North Pulaski dropped its program. Pulaski Robinson gained almost 500 yards in last week's 20-point win at CAC, despite senior running back T.J. Hammonds missing most of the final three quarters with a leg strain, while junior Myles Fells missed the game with a knee injury. Heritage dresses more than 100 players, while Pulaski Robinson dresses 42. "We aren't supposed to beat a 7A West team," Pulaski Robinson coach Todd Eskola says. "We're going in with the attitude to have fun and take our best shot."
DARDANELLE (25) at Clarksville: These are former conference foes. Clarksville has won four of the past seven in the series. Clarksville's four-point win last week over Ozark was the first for second-year coach Eli Cranor (went 0-10 last year, including 48-point loss to Dardanelle). Dardanelle allows just 128 yards per game.
Yellville-Summit at CLINTON (7): A battle of winless teams. Clinton junior Wyatt McCoy paces the Yellow Jackets with 178 yards rushing and has 16 tackles at linebacker.
DOVER (28) at Mayflower: Dover averages 56 points in wins over Atkins and Cedarville. Dover QB Seth Cheak threw two TD passes in last week's 55-7 rout over Cedarville.
CHARLESTON (1) at Ozark: These teams have split the past four meetings, with Charleston winning by 35 points a year ago. The Tigers haven't won this season, but coach Greg Kendrick believes they played much better in the second half last week against Prairie Grove.
Western Yell County at SUBIACO ACADEMY (11): Subiaco Academy won this matchup by two points last season, and didn't win again until beating LR Fair in Week 1.
BOONEVILLE (6) at Baptist Prep: Booneville tries to avoid its first 0-3 start since 2006. The Bearcats scored a fourth-quarter TD last fall, their first points of the season, helping them avoid successive shutouts to start the season for the first time in 60 years.

7-4A
De Queen at ASHDOWN (2): This is the 71st meeting between these teams, with the series dating to 1927. De Queen holds a 34-31-5 advantage over the Panthers, but Ashdown has won 12 of the past 14 meetings, including 40-14 a year ago.
HOT SPRINGS (6) at Arkadelphia: Arkadelphia has won three straight over Hot Springs by a combined 115-48. But Badger running back Ty Kosters tore his ACL in the opener against Stuttgart and the Badgers only scored seven points in the opening three quarters of last week's 28-20 loss at Sheridan. Hot Springs backup QB Korey Wasson scored the winning TD with six seconds left last week against Mena.
MALVERN (1) at HS Lakeside: Hootens.com Class 4A Game of the Week.
NASHVILLE (2) at Watson Chapel: Hootens.com Class 5A Game of the Week.
MAUMELLE (7) at Fountain Lake: These teams tied 6-6 last season, and split the previous two meetings (Maumelle won 35-0 in 2013 and Fountain Lake won18-14 in a weather-shortened game in 2012. Maumelle lost to Louisiana powerhouse Monroe Neville 59-0 on Saturday.
BAUXITE (4) at Jessieville: Bauxite owned the series for more than two decades, but Jessieville has won three of the past five. Bauxite blasted Jessieville 41-9 a year ago.
Mansfield at MENA (7): Mena has won five straight over Mansfield, but two of the past three were decided by a TD. Mena lost to Hot Springs 14-7 last week, throwing an interception at the 5-yard line in the fourth quarter.
Waldron at LAVACA (8): Lavaca has won the past two in the series (42-14 last year and 48-13 in 2007). Lavaca has given up six points this season.

8-4A
DUMAS (24) at LR Hall: Dumas won its opening two games for the first time sine 2010. LR Hall hasn't won a game since 2011.
Mills at STAR CITY (14): Star City moves back into the Top 10 this week after a 49-point win at Lake Village. Senior QB Tye Brown threw a pair of TD passes at Lake Village. Contrary to some published internet reports Friday night, Mills beat LR Hall by 22 points.
Warren at PULASKI ACADEMY (18): This is the eighth meeting between these powerhouses since 2002. Pulaski Academy has won five of the seven in the series, including the past three by a combined 141-69. Pulaski Academy has the state's longest current win streak at 15.
CAMDEN FAIRVIEW (7) at Dollarway: Camden Fairview rallied twice in the fourth quarter last week for a four-point win over Hamburg. Cardinal Kevin Franklin caught two 37-yard TD passes in the second half. Forrest City scored two late TDs to knock off Dollarway 30-16 last week. Cardinal QB Simeon Blair has thrown four TDs this season.
McGehee at CROSSETT (1):McGehee gave up a punt for a TD in last week's tow-point loss to Dumas, while Crossett rallied with three late TDs in a 13-point win over Fordyce.
HAMBURG (47) at Lake Village: Lake Village has been outscored 117-14 this season. Hamburg led Camden Fairview by 10 points in the fourth quarter last week but lost 33-29.
FORDYCE (1) at Monticello: Fordyce led Crossett 36-28 in the fourth quarter last week before losing 49-36. Monticello gave up too many big plays in last week's 17-point loss to Magnolia.
DeWitt at STUTTGART (7): The Battle of Arkansas County wasn't played from 2010-2013, but resumed last year with Stuttgart's 30-point win. Undefeated DeWitt has given up 14 points this season in victories over Class 2A Clarendon and Carlisle. Winless Stuttgart has scored 40 points in losses to Arkadelphia and Warren.