UT-Martin blocks FG, tops UCA 24-23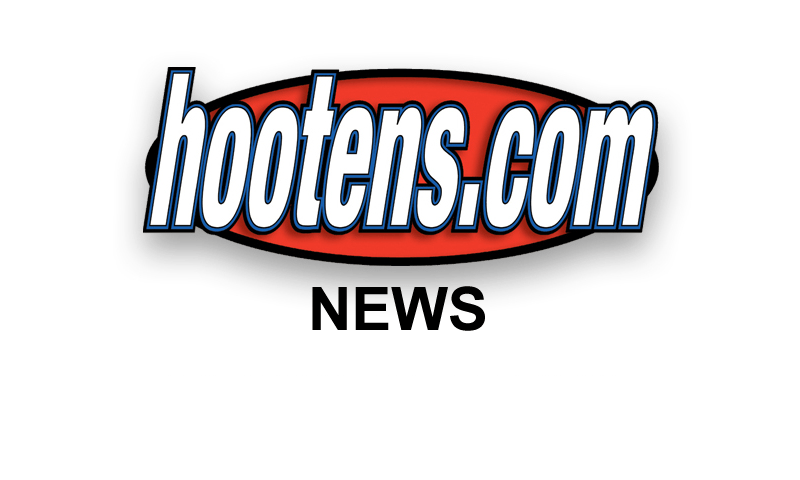 MARTIN, Tenn. - For the second time in as many trips, the University of Central Arkansas Bears allowed their game with UT Martin to come down to a last-second field goal attempt, and the Skyhawks once again made the final play, blocking the attempt to preserve a victory at Hardy Graham Stadium.
J'Vontez Blackmon blocked Eddie Camara's 42-yard attempt as time expired as the Skyhawks held on for a 24-23 victory in front of a crowd of 5,061 in the Skyhawks' home opener. Camara. an All-Southland Conference junior from Cedar Hill, Texas, had made a 47-yarder as time expired to beat McNeese State last season in Conway. He missed last week's game at Colorado with a groin injury and did not kick off Saturday either.
"Their guy made an extra special play there on the block," said UCA head coach Clint Conque. "Unfortunately it came down to one final play. It seems like every time we play here it comes down to a field goal and we come up short by one point.
"But their kids wanted it for 60 minutes, and I thought our kids really only wanted it hard for about 30 minutes. You have to credit UT Martin, they made more plays than we did and we made most of the mistakes."
The No. 7 Bears (1-2) played an uninspired first half - trailing 14-0 at halftime - and had a costly interception down the stretch, but somehow still had a shot at the victory. The Bears had pulled within 24-21 when quarterback Wynrick Smothers hit Damien Watts with a 42-yard touchdown pass with 5:33 left in the game. Watts caught a career-high nine passes for 115 yards.
Leon Carlton intercepted Smothers's pass at the UTM 8 with 1:38 to play and UTM was penalized half the distance for a celebration penalty. UTM punter James Satterfield then elected to run out of the back of the end zone for a safety with 35.6 seconds left, and the Bears found themselves within 24-23 with one last shot.
After UTM's free kick, UCA took over on its own 39 with just 29.7 seconds to play. Smothers hit running back Willie Matthews for 7 yards, Blake Gardner for 14 and Dezmin Lewis over the middle for 15, down to the UMT 25. After an incomplete pass from Smothers, Camara came on for the 42-yard attempt. Blackmon broke through the middle for the block and Marquis Clemons recovered for UTM to end the game.
The Bears managed only 137 total yards of offense in the first half, with just 16 rushing yards. UT Martin junior quarterback Dylan Favre, nephew of former NFL star Brett Favre, had more yards by himself, rushing 10 times for 79 yarrds and hitting 8 of 10 passes for 68 yards and a pair of touchdowns.
His 5-yarder to Dylan Davis gave the Skyhawks a 7-0 on the opening drive of the game, one that covered 79 yards in 10 plays. He then hit D.J. McNeil from 31 yards down the left sideline with 5:48 left in the second quarter was good for a 14-0 lead.
UCA had its chances, taking over on the UT Martin 36 after a poor punt, but penalties stalled the drive and Jace Denker missed a 42 field-goal attempt. The Bears drove into Skyhawk territory just one time in the first half, and also had four penalties for 38 yards, which also helped keep them out of the end zone.
The Bears opened the second half with a four-play, 55-yard drive, set up by a long pass from Smothers to Lewis, down to the UT Martin 1. Willie Matthews dove over the top for the touchdown to get the Bears within 14-7 just 1:40 into the half.
UCA totaled 249 yards of offense after halftime. For the game, Smothers completed 35 of 52 for 328 yards and two touchdowns. Favre was 14 of 19 for 146 yards and three touchdowns, and rushed for 78 yards. Senior linebacker Radarius Winston had a career-high 11 tackles for UCA, while senior defensive end Markeith Gaines had 2.5 tackles for loss among his five tackles. Senior Jestin Love added 10 tackles.
"We just challenged our players to get excited, compete harder,' said Conque. "And our coaches, too. We didn't have a lot of energy in the first half. We let them go 70 yards for a touchdown on the first drive. We just have to play better and harder for 60 minutes. You know, the first quarter counts just as much as the fourth quarter.'
UCA returns to the road next Saturday, taking on Missouri State at 6 p.m. Saturday in Springfield, Mo.
"