Hogs beat Southern Miss but lose QB Allen; frosh RB Collins makes SEC history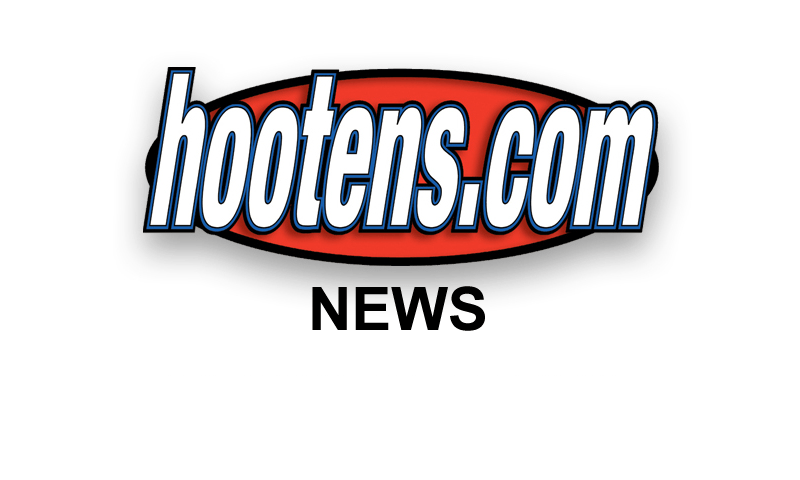 | | |
| --- | --- |
| | |
| | Soph QB Brandon Allen |
FAYETTEVILLE - Brandon Allen did enough to win the game Saturday but injured himself after the first touchdown of Arkansas' 24-3 triumph over Southern Mississippi before 63,067 at Reynolds Razorback Stadium.
Arkansas' third-year sophomore quarterback overcame his first and only interception of the season by piloting a 12-play, 89-yard drive he capped with a 5-yard TD run late in the first quarter.
Allen did not play again.
Allen "bruised" his throwing shoulder, Arkansas coach Bret Bielema said, landing on his lunge past the Golden Eagles. Bielema said he did not know the extent of Allen's injury but that his quarterback "seems pretty convinced he'll be back for next week," as the Razorbacks ready to visit Rutgers. Allen returned to the field Saturday in street clothes and with his arm in a sling.
After missing the first shotgun snap misfired low to him, Arkansas backup quarterback A.J. Derby, with much help, got the Hogs to 3-0 going into their first road and final non-conference game next Saturday at Rutgers. Running backs Jonathan Williams (16 carries for 116 yards with a 45-yard touchdown), Alex Collins (25 carries for 115 yards with a 7-yard TD) and an Arkansas defense ensured the victory over the winless Conference USA oppenent. Arkansas held Southern Miss to a field goal,
"I think as head coach you always get a little nervous when that No. 2 quarterback goes in there," Bielema said. "But I thought A.J. ( a walk-on junior transfer via the University of Iowa and Coffeyville (Kan.) Community College) especially as the day wore on got more and more comfortable out there. I couldn't have asked for him to handle that second half any better."
Derby finished four of six for 36 yards passing, but his 10-yard second-quarter scramble on third down to the Southern Miss 30 was game's most important run, said Williams and Collins.
That run preceded Zach Hocker's 42-yard field goal, Arkansas' lone second quarter score for a 10-3 halftime lead. Williams' 45-yard TD run in the third quarter and Collins' 7-yarder capped a 14-play drive consuming 7:33 of the fourth quarter.
"That third-down scramble was a big play for us getting confidence in him and for him getting confidence in himself," sophomore Williams said.
Freshman Collins said: "He stepped up, that third and long he scrambled out of the pocket and we were expecting him to throw it away but he did that leadership on the field and got us that extra first down to keep us the ball. It helped get us behind him. I am proud of him."
Southern Miss (0-3), 12-2 just two seasons ago, has lost 15 in a row.
However, for a while with Allen out and the passing threat gone, the Golden Eagles stacked the box and and stifled the Arkansas running game. But Williams and Collins both exceeded 100 yards rushing for the third consecutive game, and Collins became the first SEC freshman to rush 100 or more his first three games. Collins became the first freshman period opening with 100 or more rushing the first three games since Adrian Peterson opened with nine games matching or exceeding 100 for Oklahoma in 2004.
"To get out of there with a W and play the fourth quarter the way we did," Bielema said, "and for Alex and J. Will to go over 100 again and for Alex to be the first running back in SEC history to go for 300 yards out of the gate — a lot of great players have come through this league, obviously, so that's a nice feather in his cap. I am excited about that."
Collins and Williams, the first Arkansas duo to open with three straight 100-plus rushing games, made history, but the defense proved just as effective Saturday. Linebacker Jarrett Lake made 13 tackles, including thwarting a fake field goal. Defensive end Chris Smith collected three sacks. Senior defensive tackle Robert Thomas recorded a key goal-line stop, and end Trey Flowers and cornerback Will Hines intercepted a pass apiece.
"I did say to them (the defense), senior center and offensive co-captain Travis Swanson said, "'Hey, appreciate everything you all have done.' They held us in that game a long time, hats off to them especially with Chris with his three sacks. That's unreal. The defense kept us in the game for so long and finally when we (the offense) caught some wind we went with it."
Just doing their job, especially with Allen out, senior defensive end and co-captain Chris Smith said.
"We put it all on us a defense," Smith said. "We said if they don't score anymore we're going to win. Me and Robert Thomas as captains, we told the defense we're putting it all on their shoulders. We've got a hold the rope mentality."
Thomas made his big stop for a 3-yard loss on first and goal from the 2 in the second quarter. Junior safety Alan Turner broke up an end zone pass, and cornerback D.J. Dean broke up a pass on a blitz forcing the Golden Eagles to settle for Corey Acosta's 27-yard field goal at 12:01. Hocker's 42-yard field goal would answer at 6:05 of an eventual 10-3 first half.
Southern Miss' other scoring bids ended. Acosta was way short and to the right on a 49-yard attempt. Lake sniffed out the fourth-quarter fake and tackled Nick Bekkers for a 2-yard gain on holder Matthew Mosley's pass on fourth and 8 from the Arkansas 21.
"I assumed everyone thought they were going to kick it, but I noticed the two guys on my side were whispering back and forth," Lake, a senior linebacker said. "So instead of going to try to block the field goal I just kind of held my man to wait and see what he was gong to do. Once I could see he was going to try to block me, I just shed my man and made the play."
By then the Hogs were up 17-3 because Williams had dashed 45 yards for his touchdown, helped at the last, by receiver Javontee Herndon's block.
"I just did what the coaches tell me and the play worked out perfectly," Williams said. "It was great blocking and Javontee I believe got a second level block and I just ran as hard as I could."
Even stacking the box couldn't stop Arkansas from rushing 258 yards. "We did our thing," Williams said. "It's us against you and they knew we were going to run the ball but the way we practice and prepare we feel we can run it against anyone."
"