hootens.com National D-I Top 25 and this week's predictions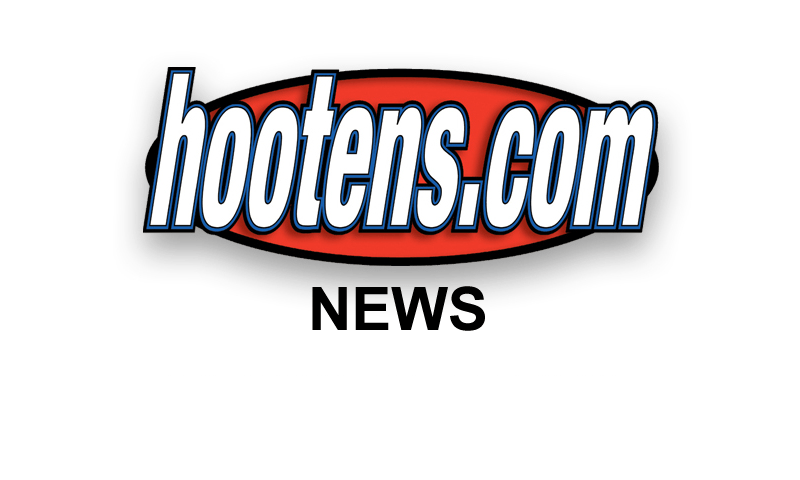 1.Ohio State (2-0): Buckeyes passed the first of four tests on the schedule by intercepting four passes in a 36-24 win over Miami. OSU won't be challenged until a game at Wisconsin in mid-October.
2. Alabama (2-0): The only question right now after dismantling Penn State, 24-3, is will 2009 Heisman Trophy winner Mark Ingram be anything more than a complimentary player? Is it legal to have that much depth?
3. Boise State (1-0): James Madison only added fuel to the doubters fire after beating Virginia Tech. That took a bit of luster off the Broncos' last-minute rally to beat that same Va. Tech team on Labor Day night.
4. TCU (2-0): First, Arkansas. Then a 62-7 blowout at the hands of the Horned Frogs. Surely there has to be an easier way for outmanned Tennessee Tech.
5. Oklahoma (2-0): Funny how a 47-17 blowout of what was thought to be rejuvenated Florida State makes a struggle against Utah State a fluky distant memory.
6. Oregon (2-0): OK, so it wasn't vintage Tennessee. It may not even be that good a Tennessee team. But to go east like the Ducks did and hammer the Vols 41-13, well, that's a statement.
7. Texas (2-0): Horns return to Lubbock and the scene of the crime - the 2008 Game of the Year when Michael Crabtree's 28-yard catch with one second left cost the 'Horns a shot at the national title.
8. Florida (2-0): Gators aren't putting up any style points, and now take their act to Knoxville. Can they come close to handling the Vols like Oregon did?
9. Wisconsin (2-0): John Clay, with 137 yards rushing in a sluggish win over San Jose State, may be the best running back no one has heard of. That's his eighth consecutive 100-yard-plus game.
10. Iowa (2-0): Two touchdowns in two games. But how will that defense play six states away in Arizona?
11. Nebraska (2-0): Biggest opponent in second half in win over Iowa was boredom.
12. Auburn (2-0): Tigers avoided a tough trap game at Mississippi State. Now they look to set their own trap at home for Clemson.
13. Arkansas (2-0): Hogs going to that next level means a win over Georgia. So what if it's between the hedges? Up-and-comers win SEC road games. Here's the Razorbacks' chance.
14. Utah (2-0): Utes have an open date this week - no, wait, that's a game with New Mexico. Hey, that's even better.
15. South Carolina (2-0): The secret is out: Steve Spurrier may have a really good defense. The Gamecocks held Georgia without a touchdown for the first time in three years.
16. Stanford (2-0): Beatdown of UCLA was epic. The 35-0 win was the Cardinal's first road shutout in, wait for it, 36 years.
17. Miami (1-1): 'Canes could have made the Buckeyes sweat a little more had QB Jacory Harris not played catch with the Ohio State secondary.
18. LSU (2-0): Tigers rebounded from lackluster win over North Carolina with six sacks and held Vanderbilt to 135 total yards.
19. Oregon State (0-1): With five Top 25 teams losing to unranked teams, sometimes it pays just to be off.
20. Penn State (1-1): Not many expected Penn State to escape Tuscaloosa with a win, but Lions should have been more competitive than that.
21. Michigan (2-0): QB Denard Robinson's 502 total yards at Notre Dame has stopped Michigan fans from asking for Coach Rich Rodriguez's scalp. That should hold for at least a month.
22. Air Force (2-0): Walloping BYU is one thing. Winning this week at Oklahoma will have 20 teams going to the triple option next year.
23. Southern California (2-0): Trojans should get through September undefeated and unimpressive.
24. Missouri (2-0): Tigers could quietly motor under the radar for three more games until going to Texas A&M on Oct. 16.
25. California (2-0): Welcome to the Pac-10 next year, Colorado. That was a 52-7 how-do-you-do.
THIS WEEK'S PICKS
Arkansas (2-0) at Georgia (1-1): Bulldogs' season is on the line at home. Georgia is a desperate team ... Georgia 21, Arkansas 17.
UL-Monroe (0-1) at Arkansas State (0-2): Red Wolves finally come home, but Louisiana-Monroe has too much talent ... Ul-Monroe 23, ASU 16.
Vanderbilt (0-2) at Ole Miss (1-1): Vandy has some offensive issues that Ole Miss would - and should - exploit ... Ole Miss 24, Vanderbilt 10.
Georgia Tech (1-1) at North Carolina (0-1): Tar Heels have been off a week and are at home after nearly upsetting LSU. Those are reasons enough ... UNC 31, Georgia Tech 27.
Maryland (2-0) at West Virginia (2-0): Fear the turtle? Don't think so. ... West Virginia 20, Maryland 17.

Florida (2-0) at Tennessee (1-1): Maybe not an upset, but too close for Gator Nation's comfort ... Florida 21, Tennessee 14.
BYU (1-1) at Florida State (1-1): Bad losses for both last week. Which one gets off the mat and rebounds? ... Florida State 38, BYU 31.
Texas (2-0) at Texas Tech (2-0): Longhorns' front four against Tech's inconsistent offensive line and immobile QB Taylor Potts will be key ... Texas 28, Tech 21.
LSU (2-0) at Mississippi State (1-1): Starkville is no longer an SEC stopover for an easy win. Upset Special ... MSU 21, LSU 20.
"