Class 3A Week 3 Rankings, Notes & Picks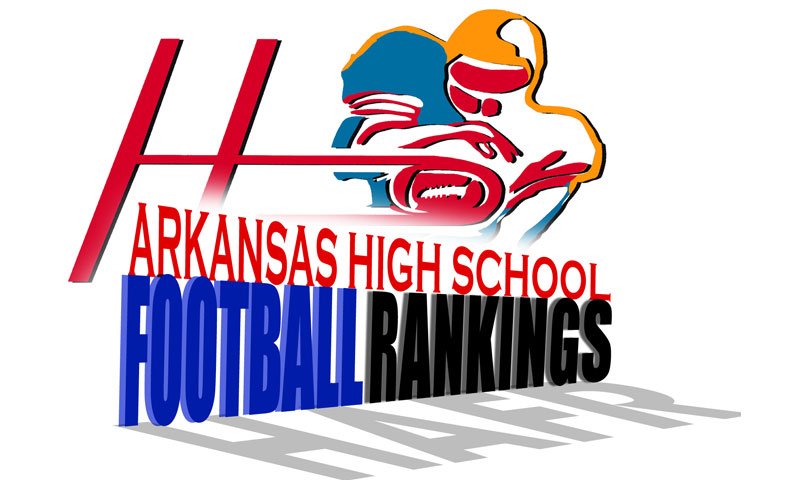 Hootens.com Class 3A Rankings
Week 3, 2022
Copyright Seventy Seven's Publishing
1. Prescott (2-0) 2. Booneville (2-0) 3. Hoxie (2-1) 4.Charleston (2-0) 5. Rison (3-0) 6. Melbourne (3-0) 7. C. Harmony Grove (1-2) 8. Gurdon (3-0) 9. Fordyce (1-2) 10. Glen Rose (1-1) 11. Salem (3-0) 12. Greenland (2-1) 13. Mansfield (2-0) 14. Quitman (1-1-1) 15. Centerpoint (2-0) 16. Yellville-Summit (3-0) 17. Lavaca (2-0) 18. Walnut Ridge (2-1) 19. Perryville (2-1) 20. Newport (1-2) 21. West Fork (3-0) 22. Magnet Cove (2-1) 23. Cedarville (1-1) 24. Osceola (0-3) 25. Junction City (1-2) 26. Smackover (2-1) 27. Fouke (1-2) 28. Hackett (1-2) 29. Bismarck (1-2) 30. Lake Village (0-1) 31. Dollarway (0-3) 32. Jessieville (0-2) 33. Manila (0-3) 34. Corning (1-2) 35. Two Rivers (2-1) 36. Atkins (0-3) 37. Barton (1-2) 38. Horatio (1-2) 39. Paris (0-3) 40. Drew Central (2-1) 41. Piggott (0-3) 42. Palestine-Wheatley (0-3)

WEEK 3 PREDICTIONS (favored team in ALL CAPS)

NOTE: Hootens.com will no longer project a point spread with each game preview. Our writers will continue designating one team as the favorite in each matchup.
LAST WEEK
Hootens.com correctly predicted 27 of 34 games (79 percent) involving Class 3A teams, and is 69 of 103 (67 percent) for the season.

HOOTENS.COM 3A GAME OF THE WEEK
4A HARDING ACADEMY at Booneville Harding Academy has won its past three meetings with Booneville, all of which have come in the playoffs.  Harding Academy won 53-21 in the first round in 2015, 52-21 in 2020 quarterfinals and 57-27 in 2021 semifinals. Booneville's flexbone attack looks to avenge last year's semifinal defeat at Harding. Harding's spread attack is averaging 46 points per game, while Booneville's defense is allowing 6.5 points per game. Harding Coach Neil Evans says that sophomore QB Owen Miller has played well in the opening two games. Also, junior RB Wyatt Simmons, son of Harding University coach Paul Simmons, sophomore outside WR Endy McGalliard and sophomore LB Kohl Griffin have played well. Senior kicker Kyle Ferrie, who has committed to Mississippi State, made a 56-yard field goal at Camden Harmony Grove two weeks ago.
1-3A
CEDARVILLE at Class 4A Green Forest: These teams have split the past six meetings. Green Forest (0-2) has been beaten by an average of 28 points in two games. Senior Ryan Bruegel has 20 tackles, and "is an unselfish blocker on offense," Coach Greg Tibbitt says. Cedarville ran for 273 yards in last week's 30-point win at Mountainburg.
CLASS 4A HARDING ACADEMY at Booneville: See Hootens.com Game of the Week, above

CLASS 4A NASHVILLE at Charleston: Coach Ricky May is looking for the Charleston Tigers to resolve their turnover issues after a sloppy 34-20 win against Ozark in Week 2. Quarterback Brandon Scott was the focal point of the Tigers offense, accounting for 307 total yards and 3 touchdowns. The Tigers host a Nashville team that is averaging 50 points per game, while forcing an average of 2 turnovers and 7 TFL per game on defense.
Class 2A Mount Ida at LAVACA: Coach Mark Headley's Lavaca Golden Arrows are averaging 41 points per contest, while a stingy defense has only given up two touchdowns all year. Mount Ida defeated defending 2A champ McCory 20-14 in Week 1, then trounced Jessieville 35-0 the following week. 
Class 4A WALDRON at Mansfield: Mansfield (2-0) has won 13 of the past 20 over its former conference foe. Waldron (2-1) beat Fouke last week 45-30, and two weeks ago the Bulldogs hung with 4-4A contender Lamar before losing by 6 points. Mansfield has given up 6 points total in wins over Magazine and Paris.
2-3A
JESSIEVILLE at Atkins Please keep the Jessieville community in your thoughts and prayers. Three student-athletes were seriously injured in an automobile accident Saturday and one is in critical condition. 
Class 4A Trumann at NEWPORT Newport has won 2 of the past 3 over Trumann, including a 25-22 double-overtime thriller in the 2002 playoffs. Trumann QB Murphy Williams ran 5 times for 70 yards and 1 TD in last week's 35-point win over Manilla. Cade Hatton rushed 2 times for 76 yards, 1 TD, 1 fumble return for a TD and 8 tackles. Junior LB Gavin Greenwell led the defense with 13 stops. 
Mountainburg at YELLVILLE-SUMMIT Justin Crain's Yellville-Summit Panthers are averaging 50 points per game. Mountainburg  is coming off a 36-6 loss to Cedarville.
SALEM at Walnut Ridge Coach Josh Watson's Salem Greyhounds are using a stingy defense and ball control-offense to remain undefeated. Walnut Ridge (2-1) has been explosive, averaging 37 points per outing while giving up 27 points per game.
Melbourne at  HOXIE These teams have been scrimmage partners the past few years. RB Camden Brooks leads Hoxie's balanced offense. The Hoxie defense is led by bookends Mario Armstrong (6 TFL) and Montrell Varner (7 TFL). Melbourne is rolling into the matchup with three consecutive wins against teams from 2-4A.  
PERRYVILLE at 2A Episcopal:  Perryville was defeated by No. 3 Bigelow 41-19 last week. Senior QB Tyler Givens (6-4, 220) has been the focal point for the Mustangs, accounting for 495 yards passing and 305 yards rushing this season. Episcopal bounced back  with a 33-6 victory over Murfreesboro after losing to Class 3A Smackover two weeks ago.  Senior QB Gray Lee completed 11 of 18 passes for 228 yards and 4 TDs, while also rushing for 66 yards. Freshman RB Kollin Robinson picked up 101 rushing yards and returned a kickoff 80 yards for a TD. Junior Elijah Mason caught 3 passes for 130 yards and 3 TDs.
3-3A
Class 4A HARRISBURG at Manila: Harrisburg jumped on struggling Palestine-Wheatley 21-0 in the first quarter last week en route to a 47-0 win. Hornets sophomore QB Eastin Gray threw a TD pass. Manila has lost to Rivercrest, EPC and Trumann this season by an average of 44-6.
Corning at 2A E. POINSETT COUNTY The Warriors made a statement last week with a 46-36 victory over Class 3A Walnut Ridge (2-1). Senior QB Carter Smith completed 9 of 15 passes for 101 yards and a TD, while all-conference junior RB Dennis Gaines rushed 28 times for 256 yards and 3 TDs. Junior WR/DB Omar McCuiston hauled in 2 passes for 58 yards and a TD, and intercepted a pass on defense. Corning fell to No. 12 Earle, 34-20.
Piggott at 2A MARKED TREE: Junior Jayvion Tribble rushed for 2 TDs, while junior Cameron Marshall hauled in a 85-yard TD pass in Marked Tree's 41-7 win over Jackson Central (Tenn.). Sophomore QB Kenyon Carter accounted for 3 TDs (2 passing, 1 rushing) and senior Eli Crockett returned a kickoff 80 yards for a score for Marked Tree. Piggott was held scoreless last week by Class 4A Highland (1-2).
4-3A
BIGELOW at Class 3A Centerpoint: Bigelow's offensive line played a key role in the Panthers' 41-19 win over Class 3A Perryville last week, Coach Luke Starks says. The defense also contributed, with lineman Da'Shaun Poindexter forcing a fumble in the backfield that senior DE Chance Page returned for a TD. Sophomore Jayden Dunlap led the team with 14 tackles (3 TFL). Centerpoint (2-0) has had two weeks to prepare after opening the season with wins of 34-32 over Hackett and 15-13 against Mena.
FORDYCE at Glen Rose Fordyce continues their tour of the best teams in 3A by traveling to Glen Rose Friday. Kriston Belin continues to be the focal point of the Redbug's offense. Glen Rose continues to improve after a setback at 4A Malvern in week 1. Expect a physical, hard nosed game on Highway 67 this friday. 
Danville at Class 2A HECTOR (CANCELED): The Arkansas Activities Association announced on Monday that Danville will not play its remaining varsity games. Danville lost 28-14 to Magazine last week. Hector (1-1-1) gets the week off. All-conference QB Jackson Taylor completed 18 of 23 passes for 189 yards and a TD in Hector's 21-8 victory over McCrory. Junior Brent Casto (101 
5-3A
Foreman at  FOUKE Fouke returns home this week after losing a shootout at Class 4A Waldron 45-30. Foreman (0-3) lost 46-0 to No. 16 Hampton last week. 
Murfreesboro at GURDON The Go-Devils of Gurdon are averaging 47 points and 280 yards on the ground per game. Sheldon Smith paces the Go-Devils with 143 rushing yards per game. 
La.- HAYNESVILLE at Junction City Haynesville knocked off Camden Harmony Grove week 2, which mercy ruled Junction City week 1.  
Class 5A Hope at PRESCOTT The Curley Wolves of Prescott continue to roll behind Carston Poole, who threw for 271 yards and 3 TDs against Fordyce in Week 2. The Curley Wolves' defense is led by defensive backs Rashawn Bell and DeCari Prater, who combined for 3 interceptions and 9 tackles last Friday.
Hampton at SMACKOVER Smackover fell victim to Mineral Springs last week, which capitalized on 4 Smackover turnovers. Hampton rebounded from a Week 1 setback at Poyen by clobbering the Foreman Gators 41-0.
6-3A
4A Cave City at CAMDEN HARMONY GROVE Camden Harmony Grove has played one of the toughest schedules in the state, taking on perennial power Harding Academy and coming up on the wrong end of a tight game with North Louisiana power Haynesville. Sledding gets easier this week as Cave City comes to town allowing 260 yards on the ground and 42 points per game. 
DREW CENTRAL at 2A Lafayette County: Drew Central (2-1) has won more games this season than it has over the past two years. The Pirates beat D'Arbonne Woods out of Louisiana last week, 34-20. Lafayette County was idle.
Class 4A DUMAS at Lake Village: Dumas (0-2) turned the ball over twice while managing 211 yards and 8 points in last week's 17-point setback to Helena. Lake Village has lost its two games this fall to 8-4A members Monticello and Hamburg.