ASU at Nebraska in-depth preview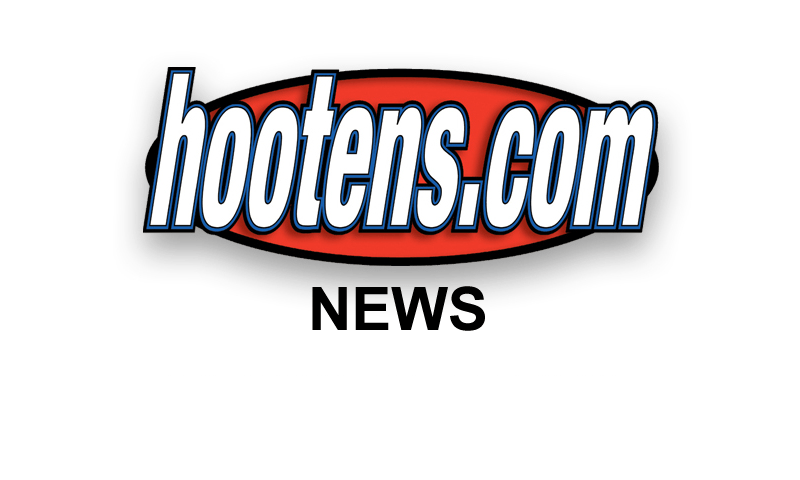 | | |
| --- | --- |
| | |
| | ASU coach Gus Malzahn |
ON TAP: Arkansas State will play its second Top 25 opponent Saturday when it faces No. 24 Nebraska at 11 a.m. in an ESPN2-televised game in Lincoln. Every A-State game can be heard live on 107.9 FM?in the Jonesboro area, 88.3 FM in central Arkansas and via AStateRedWolves.com.

THE PRINCIPALS: Arkansas State evened its record to 1-1 last week with a 33-28 victory over Memphis at Liberty Bank Stadium. The Red Wolves posted 619 yards of total offense to the Tigers' 293, but needed a fourth-quarter rally to win the game after giving up a pair of special teams touchdowns earlier in the game. The Huskers are coming off a 36-30 setback at UCLA, but topped Southern Miss 49-20 in its season opener at Memorial Stadium. Both teams are ranked among the top 20 in the nation in total offense after two games, including Arkansas State at No. 7 and Nebraska at No. 16.

BY THE NUMBERS . . .
0 sacks allowed by the ASU?offensive line the first two games.

1 ASU's 2012 recruiting class was ranked No. 1 in the Sun Belt by Rivals, ESPN.com, Scout and 247Sports.com.

1 reception needed by Taylor Stockemer to become the sixth player in school history to record 100 catches.

2 ASU was picked to finish second in the preseason Sun Belt Coaches Poll with 85 points and 2 first -place votes.

2 touchdown passes needed by Ryan Aplin to become ASU's career leader in the stat.

3 touchdown receptions needed by Taylor Stockemer to become ASU's career leader in the stat.

3 ASU players named to the Blue Ribbon Preseason All-Sun Belt Conference Team.

4 ASU?players named Preseason?All-SBC, including Ryan Aplin, Josh Jarboe, Zack McKnight and Don?Jones.

4 of the last seven seasons have seen Arkansas State achieve bowl eligibility with at least six victories.

5.5 games improved from 2010 to 2011 by the ASU, giving it a tie for nation's second biggest turnaround in 2011.

6 ASU?players named to Athlon's Preseason All-Sun Belt Conference team.

7 Josh Jarboe's national rank in receptions per game (9.5 avg.).

7 game home winning streak by the Red Wolves.

7 consecutive winning seasons at Liberty Bank?Stadium, including a 6-0 mark in 2011.

7 ASU's national rank in total offense (574.5 yards per game).

8 A-State games are currently scheduled to be televised by ESPN, ESPN2, ESPNU or ESPN3.com.

8 game conference winning streak currently held by ASU, which is tied for the longest in the nation with NIU.

8 ASU players named to CollegeSportsMadness.com Preseason?All-Sun Belt Conference Team.

8 Ryan Aplin's national rank in total offense (367.5 yards per game).

9 of the last 10 years the football team has won the Sun Belt Conference Team Academic Award.

10 Brian Davis' national rank in field goals made (2.0 per game)

12 consecutive games Ryan Aplin has thrown at least one touchdown pass.

12 A-State players named to Phil Steel'es Preseason All-Sun Belt Conference Team.

13 receptions by Josh Jarboe against Oregon, tying the most in school history.

17.0 Rocky Hayes' average per rush this season?(4 carries for 68 yards).

18 combined single game, season and career school records held by Ryan Aplin heading into his senior season.

22 seniors on the 2012 roster, including 12 redshirt seniors.

33 consecutive games with a reception by Taylor Stockemer, the second most in the nation.

34 yards needed by Taylor Stockemer to take over fifth place at ASU?for career receiving yards.

34 first downs recorded by ASU last game, the most in school history and fifth most in SBC?history.

37 David Oku's national rank in rushing yards (96.0 ypg).

51 returning lettermen on the 2012 A-State team, including 6 starters on offense and four on defense.

98 plays ran by the A-State offense last game -- the most by an ASU team since 1975.

300 yards or more of total offense recorded by ASU?in 26 of its last 27 games, inlcuding the last 12 in a row.

309 yards needed by Ryan Aplin to take over second place for career total offense in Sun Belt history.

500+ yards of total offense recorded by A-State in each of its first two games.

21,257 was ASU's school-record average home attendance last season.

HEAD COACH GUS MALZAHN: Gus Malzahn was named the Red Wolves' 28th head football coach at Dec. 14 press conference, bringing him back to his home state after most recently enjoying highly successful stints as a top assistant coach at three NCAA?FBS?universities that garnered him national acclaim. A name highly recognized throughout Arkansas and the nation, Malzahn comes to Arkansas State after serving as the offensive coordinator and quarterbacks coach at Auburn for the past three seasons. A native of Fort Smith, Malzahn was named the winner of the 2010 Frank Broyles Award, given annually to the nation's top collegiate assistant coach.

COACHING RECOGNITION: First-year Arkansas State Head Football Coach Gus Malzahn was recognized as one of the top hires in the nation this offseason, named as the No. 4 best hire and No. 2 most intriguing hire in the nation by CBSSports.com. He was also one of two head coaches in the nation to receive a grade of A+ among new hires for the 2012 season by the Sporting News. Bleacher Report's "Over/Under Victories" for every new head coach places A-State at nine victories, one of the tops listed in the report.

HALL OF HONOR: A-State head coach Gus Malzahn will be one of seven inductees into Henderson State University's Reddie Hall of Honor on Oct. 6. The event will take place at the Garrison Center Day Gym on the Henderson campus with festivities beginning at 11 a.m. Saturday. A two-year letterman, Malzahn averaged 35.3 yards per punt his first year at Henderson and 37.7 yards his senior year, including a long of 64 yards. He also caught 24 passes for 288 yards for an average of 12.0 yards per catch. He earned All-AIC Honorable Mention honors in 1989.

ASU ANNOUNCES FOOTBALL FACILITY PROJECT: Arkansas State University announced a $22 million football facility project, including a two-level football operations building and 76,000 square-foot indoor practice facility in ASU?Stadium's north end zone, at an 11 a.m. press conference held Sept. 6 at the current ASU Football Facility . . . The new football operations building's first floor will house A-State's locker room, state-of-the-art strength and conditioning and sports medicine centers, a players lounge and equipment room. The second floor will feature coaching and administrative offices, team meeting rooms, a history and heritage showroom and a team film room with theatre seating. The indoor practice facility will run east and west and be connected to the north side of the operations building . . . The facility will have a brick exterior and feature an outdoor plaza facing the field on the building's second level. The interior will have a strong Red Wolves' theme with black and red dominating the esthetic appearance.

IT'S ALL IN THE NAME: In recognition of a $5 million contribution by Liberty Bank, the ASU Board of Trustees announced last Saturday that Liberty Bank Stadium is the new name of the football stadium at Arkansas State University. The naming rights to the stadium are for the next 15 years, as announced at the newly-named facility just prior to kickoff of the Red Wolves' home football game against the Memphis Tigers.

THE?ASU-NEBRASKA?SERIES: Saturday's game will be the second meeting ever between Arkansas State and Nebraska. The two teams first met in 2009, when the Huskers claimed a 38-9 victory at Memorial Stadium in front of a crowd of 85,035, the fifth largest to ever watch an Arkansas State game.

A-STATE vs. BIG TEN: This year marks the fourth consecutive season A-State has played a current member of the Big Ten Conference after facing Iowa in 2009, Indiana in 2010 and Illinois in 2011. The Red Wolves stand 0-9 against current members of the league with their most games against Illinois with three.

AN A-STATE VICTORY WOULD . . . : Give the Red Wolves their first victory over a Big Ten Conference opponent . . . Give the Red Wolves their second win over a team from an automatic qualifying BCS?conference since joining the FBS . . . Give the Red Wolves their best record through three games since 2008 when it started 2-1 . . . Snap an 11-game slide in road games versus non-conference opponents.

HOME OPENERS: Arkansas State defeated Memphis last week to extend its winning streak in home openers played in Jonesboro to eight games dating back to the 2005 campaign. The Red Wolves now stand 28-11 all-time in home openers at Liberty Bank Stadium and are also 15-6 in such games since moving to Division I-A (FBS) in 1992.

HOME SWEET HOME: With a 6-0 home record last season, Arkansas State secured its seventh consecutive winning record at ASU?Stadium dating back to 2005. ASU?is now 32-7 at ASU?Stadium since the 2005 season. The Red Wolves actual on-field record all-time at Liberty Bank?Stadium is 124-70-1 since it opened in 1974. ASU's six home wins last season were its most since 1985.

TWO MORE SCHOOL RECORDS: Senior quarterback Ryan Aplin set two new school records for both total offense and passing yards during the Oregon game, giving him 17 combined game, season and career records at ASU . . . His single-game records include most plays, total offense, most average yards per game, passes attempted and completions . . . His single-season records include most plays, total offense, passes attempted, completions, touchdown passes, highest completion percentage and most passing yards per game . . . His career records inlcude total offense, most average yards per game, completions, highest completion percentage and most passing yards per game.

I'M NOT JOSHING YOU: Senior wide receiver Josh Jarboe hauled in a career-high 13 receptions against Oregon, which tied the school record set by Dwayne Frampton last season, and had six catches against Memphis to give him 19 total in two games. That total places Jarboe tied for seventh in the nation and second in the Sun Belt Conference in receptions (9.5 per game). Jarboe also finished the Memphis game with 101 yards receiving, giving him three career 100-yard receiving games.

HERALDED PEFORMANCE: Senior linebacker Nathan Herrold recorded a team-high 11 tackles last against Oregon, marking the fourth time of his career he reached a double-figure tackle total, and he narrowly missed double figures again with nine against Memphis. Herrold's 20 total tackles places him tied for second in the Sun Belt and tied for 47th in the nation in the stat.

THAT'S OFFENSIVE: A-State's 619 yards of total offense against Memphis were the eighth most in school history and its most against an FBS?opponent since recording a school-record 681 against Louisiana-Lafayette in 2007. The Red Wolves' also ran 98 plays, which tied the second most in school history and were the most in a game since 1975. Additionally, the Red Wolves set the school record for first downs in a game with 34, topping the previous total of 28 set against Southern Illinois in 1982.

LIGHTING UP THE SCOREBOARD: With 34 and 33 points scored in its first two games this season, A-State has now posted at least 30 points in their last eight consecutive games dating back to last season. The Red Wolves scored 30 or more points in eight games during the 2011 season, the most since 1951 when it hit the total 10 times.

THEY CALL HIM THE STREAK: Senior quarterback Ryan Aplin has thrown at least one touchdown pass in 12 consecutive games, has thrown for at least 300 yards the last four in a row and recorded over 300 yards total offense in his last five outings. Aplin has now passed for at least 200 yards 24 times in his career and all 24 have come over ASU's last 29 games. He also has 15 career games with over 300 yards of total offense.

IN A RUSH: Senior running back David Oku led A-State in rushing each of its first two games and recorded a career-high 111 yards against Memphis. Oku became the first ASU?player to rush for 100 yards in a game since Frankie Jackson ran for 101 yards against Memphis as a freshman in 2011.

GETTING DEFENSIVE: A-State held Memphis to 293 yards total offense, the fewest by an ASU?opponent since FAU?recorded 281 last season. The Red Wolves recorded six tackles for loss against the Tigers as well, matching their total from the Oregon game.

CAREER HIGHS: Senior defensive lineman Ryan Carrethers recorded a career-high 10 tackles and safety Cole Lorigan a career-best eight last game against Memphis. Senior defensive end Tim Starson also posted a career-high 2 tackles for loss in the game.

KICK IT INTO GEAR: Junior kicker Brian Davis moved into a tie for the sixth most field goals made in a career last time out, ending the Memphis game with two field goals to run his three-year total to 28. He was 2-of-3 on field goal attempts for the second straight game and is tied for 10th in the nation in field goals made with six. He has now made multiple field goals in seven career games.

SUN BELT CHAMPIONS: Arkansas State claimed its first ever outright Sun Belt Conference championship last season. Including 2011, Arkansas State has won eight conference championships all-time. ASU?won the Southland Conference seven times (1986, 1985, 1978, 1975, 1970, 1969, 1968). ASU also won the 2005 Sun?Belt Conference championship, but it was later vacated due to NCAA sanctions.




"