Hogs: Dennis Johnson anxious to play after 13-game layoff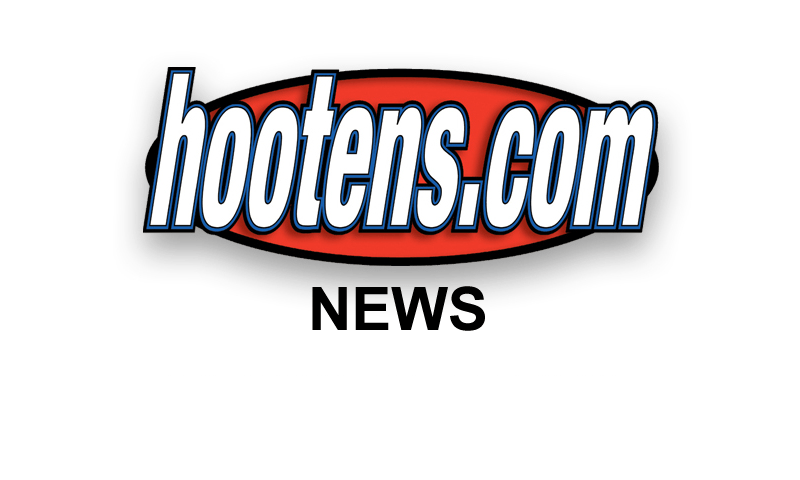 | | |
| --- | --- |
| | |
| | RB Dennis Johnson |
FAYETTEVILLE - Dennis Johnson was the short subject Tuesday of the Arkansas Razorbacks' press conference with special teams coach John L. Smith and several players.

The heretofore ailing running back/kick returner has missed the season's first two games but practiced Tuesday for the first time since injuring his hamstring during the August preseason as the Razorbacks ready for Saturday's 6:30 p.m. non-conference game vs. Sun Belt Conference champion Troy.

"He looked like Dennis, short, squatty, you know. ..." Smith said. "No, he looked fine. I thought he looked pretty good. See, he's over there. That's the reason I said short and squatty."

The 5-9, 213-pound fourth-year junior from Texarkana (Arkansas) smiled in the background with Smith still at the podium.

Running backs coach Tim Horton said Johnson fared well in the backfield.

"Dennis had a good day today," Horton said. "He hasn't been on the practice field in about a month so to get him back out there today was really great. It will be interesting to see how he is tomorrow just coming off the soreness and see how he responds to doing what he did today. It helps our depth and gives us a big-play guy."

Johnson has missed 13 consecutive games dating back to last season when he underwent emergency abdominal surgery after being injured returning a kick during the season's second game. "It's been tough for the past year," Johnson said Tuesday. "Now I am ready to go again."

Johnson may break in gradually with the SEC opener at No. 2 Alabama looming Sept. 24.

Horton said junior Ronnie Wingo of St. Louis and senior De'Anthony Curtis would continue running 1-2 at tailback as the Razorbacks ready for Troy.

WADE AND DJ
Look for freshman Marquel Wade (85-yard kickoff return touchdown against New Mexico) to be paired with Johnson (96- and 91-yard TD kick returns on his 2008 and 2009 resumes) in kick return tandem once Dennis proves fit. Wade pairs in punt return tandem with Joe Adams.

"That would be a nice duo back there," Smith said. "That's kind of the way that we had started, and then Dennis, of course, gets hurt. So we'll have to wait and see if Dennis gets healthy and does what he can do."

Johnson can hardly wait to be in return tandem with Wade.

"I was back there and they didn't say, 'leave,'" Johnson said of returning kickoffs during Tuesday's special team periods. "Now I know I have somebody beside me who can take one back. So who are they going to kick it to now?"

Wade's sensational 85-yard kick return against New Mexico was outdone by his blocking for the second of Adams' two punt returns of 61 and 69 yards against Missouri State.

"He ended up getting three blocks," Smith said. "He got the first block, when Joe picked the ball up. He got another block to start him in the opposite direction, and then he led him into the end zone. If we all play with that kind of effort, then we're all going to do some great things. He's kind of like the Energizer Bunny out there. He just keeps going, keeps going, keeps going...."

ALWAYS AWARD WINNING
Alvin Bailey could win the SEC Offensive Lineman of the Week (vs. New Mexico) weekly, fellow starting offensive guard Grant Cook said Tuesday.

"Alvin plays good every week," Cook said. "He's one of those guys who comes along once in a lifetime. He has great feet and is a huge, big, strong guy. Every week he shuts people down. He's a great asset for us to have."

"