RazOrbaX Report: Breaking down win over ULM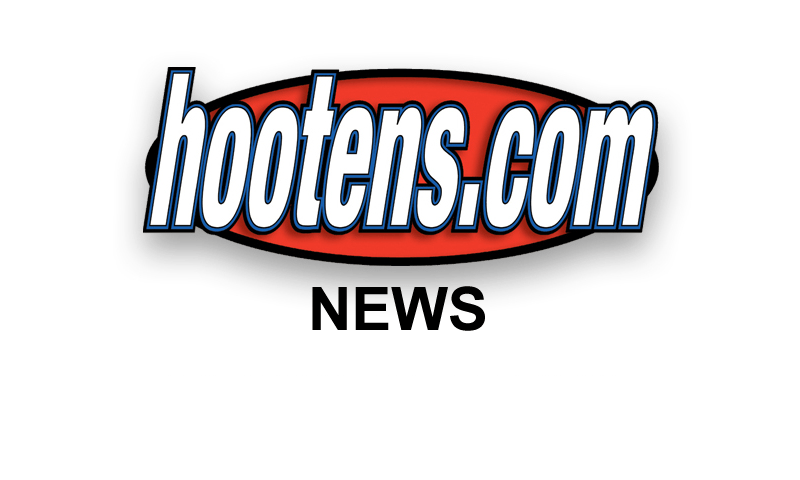 LITTLE ROCK - You've got to envy weathermen. It must be the only job where you can be wrong almost every day and keep your job! With a big tailgate party planned, you really do not want rain but that was the forecast. Even less than an hour before we left to begin our Hog Callin' day, it was suppose to rain from 9 a.m. until about 3 p.m. So what happens? It spits rain a couple times on the way and then clears just as we begin to set up all of the paraphernalia for a great tailgate.

After hours of good friends and my brother-in-law's great BBQ, the humidity rolled in, and it slowly became an ugly Arkansas September day! For most Razorback fans, that described the game. OK Hog fans, isn't it nice to win a game 31-7 and not be satisfied?

Does anyone really have a problem with 499 yards of offense and 31 points? The answer is, of course, NO, but Arkansas fans had higher expectations for the offense. My biggest complaint about offense is not taking what the defense is giving. Finding the area you can exploit and making the opposition pay. I do not disagree that Arkansas must be able to run the football more effectively, but if the opposition is going to stack the box, with the receivers and quarterback Arkansas has, THROW IT!

GREG CHILDS: 5 rec. vs. ULM
Louisiana-Monroe plays a defense that you do not see very often and had 11 guys within 10 yards of the line of scrimmage most of the night. At any given time, they brought one, two or all three linebackers. Add in a rover and a safety, and all of a sudden, eight defenders are in the box. Arkansas should get a push with its offensive line but 5 are not going to beat 6, 7 or 8 very often. Ryan Mallett was not as sharp and had a few passes dropped but still completed 65 percent of his passes. How good are the Razorback receivers? Four different HOGS caught three passes, and Greg Childs led the team with five catches. Ronnie Wingo had four receptions out of the backfield and scored on a 35-yard screen pass.

Arkansas' defense played fast and furious again Saturday night. The defensive line got great push all night and that frees up the linebackers to make plays. The only play that really gave the defense problems was a little QB counter-action hand off to the tailback with the off side guard pulling. On ULM's only touchdown drive, the quarterback kept the ball on a similar play a couple of times. The Warhawk TD came on a blown coverage with a mix of starters and backups. The Arkansas defense IS better than last year but still has work to do. Linebackers have not been tested in pass coverage in the first two games, and the same goes for the corners and safeties. They all have tackled well but must continue to swarm to the ball.

The HOG kicking game is also better. Joe Adams finally got to return some punts and showed flashes of things to come. Dylan Breeding punted well on his three kicks, even overcoming a dropped snap and getting off a 38-yard punt that was downed at the 1-yard line. Alex Tejada again kicked off to the end zone, but one went to the 6 and was returned to the 30.

Hot Point Check Up
Control the line of scrimmage: Razorback defense controlled the line of scrimmage except for just a few plays.
Do not get beat deep: The HOGS got beat deep only once after the game was out of reach.

Get some turnovers: One fumble recovery and one interception gave Arkansas its first turnovers of the year.

No offensive turnovers: The Razorbacks gave up three more again and will have to clean that up this week.

Control the line of scrimmage: Arkansas' offense controlled the line about 65 percent of the time, and the running statistics show that.

Better play from reserves: Other than the first- and second-string offensive line and some of the freshmen wide receivers, the first team played.

Execution of the kicking game: A+ for the Razorback special teams.

It was not perfect, and it did not seem to be an improvement from Game 1 to Game 2, but it was a 24-point win with 400 yards passing for Mallett with three TD passes. Like last year, I firmly believe that most of the fall practice has been for the next two games, Georgia and Alabama. It is time to pull everything together. To make this season as special as fans think it could be will begin in Athens, Georgia. Arkansas must win on the road if the program is going to go to another level. The Bulldogs are in a corner after losing at South Carolina. The Razorback front four must pressure the Georgia QB and contain their talented tailbacks. The new Bulldog 3-4 did not do that badly against the Gamecocks, holding them to just 17 points. Will the HOGS get any carryover from playing against ULM's 3-3-5 defense? This one will be a slobber-knocker. Brunch and an 11 a.m. kickoff for the beginning of the SEC season and, for the Razorbacks, big things!
"