Class 3A Week 3 Rankings, Notes & Picks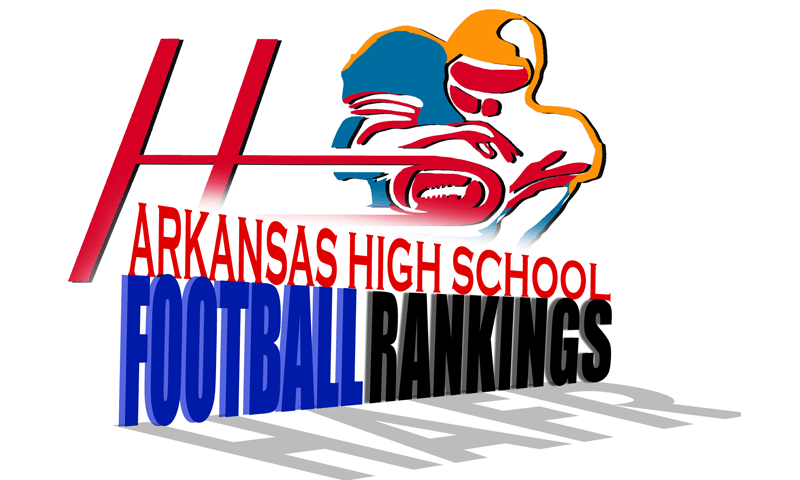 Hootens.com Rankings
Class 3A, Week 3, 2016
Copyright Hooten Publishing, Inc.
1. Glen Rose (2-0)
2. Charleston (2-0)
3. Prescott (2-0)
4. Junction City (1-1)
5. Smackover (1-1)
6. Clinton (2-0)
7. H. Grove Haskell (2-0)
8. Fordyce (1-1)
9. Harding Academy (0-2)
10. Centerpoint (1-1)
11. Paris (1-1)
12. Fouke (1-0)
13. Bald Knob (2-0)
14. Elkins (1-1)
15. Atkins (1-1)
16. Greenland (2-0)
17. McGehee (1-1)
18. Newport (1-1)
19. Lamar (1-1)
20. Osceola (0-2)
21. Rivercrest (0-2)
22. Gurdon (2-0)
23. Manila (1-1)
24. Mayflower (1-1)
25. Hoxie (0-2)
26. Walnut Ridge (2-0)
27. Cedar Ridge (0-2)
28. Piggott (2-0)
29. Melbourne (1-1)
30. Jessieville (1-1)
31. Horatio (1-1)
32. Genoa Central (2-0)
33. Mountain View (1-1)
34. Episcopal Collegiate (0-2)
35. Perryville (0-2)
36. Green Forest (0-2)
37. Yellville-Summit (0-2)
38. Barton (1-1)
39. Mansfield (0-2)
40. Cedarville (0-2)
41. Marianna (0-2)
42. Corning (0-2)
43. Marshall (1-1)
44. Two Rivers (0-2)
45. Bismarck (0-2)
46. Drew Central (0-2)
47. Lake Village (1-1)
48. Rose Bud (0-2)

HOOTENS.COM GAME OF THE WEEK
No. 13 Bald Knob at Class 4A No. 29 Riverview
These teams have split the past four meetings. Bald Knob senior playmaker DeShawn Gulledge did not play in last year's 12-7 loss to Riverview. Last week, Gulledge rushed for 104 yards and two touchdowns and snagged a 72-yard TD pass in a 24-13 win over Southside Batesville. He rushed for 131 yards and scored three TDs in a 41-30 win at Des Arc Week 1. Senior linebacker Payton Hydron and sophomore LB Hunter Woodell have been very active on defense.
Riverview is young but talented. The Raiders like to run the ball with sophomore quarterback Griffin Miller and junior playmaker J.T. Smith. Miller has generated 487 total yards and seven TDs in wins over DeWitt and Highland. Junior J.T. Smith, a cousin to Bald Knob's Gulledge, leads Riverview with 243 all-purpose yards and six TDs. Junior LB Andrew Foster paces the Raiders with 28 tackles.

LAST WEEK
Hootens.com correctly picked 33 of 42 games (79 percent) involving 3A teams. For the season, hootens.com has correctly predicted 61 of 87 winners (70 percent).

WEEK 3 PREDICTIONS (favored team in CAPS followed by point spread)
1-3A
ATKINS (20) at Yellville-Summit: Atkins senior QB Seth Haney has passed for 297 yards and five TDs the past two weeks. Yellville-Summit has scored one offensive TD in each of its first two games. The Panthers out-gained Salem 183-147 last week in a 20-7 loss.
BERRYVILLE (1) at Green Forest: Berryville lost to league favorite Clinton 34-0 last week, while Green Forest fell to Pea Ridge 52-6. The Tigers dropped their opener to 1-4A member Huntsville 28-0. Berryville has won four of the past six Carroll County Feuds.
GREENLAND (11) at Gentry: Greenland moves to 3-0 before playing host to league favorite Clinton next week. Gentry lost to Class 2A Lavaca 20-16 two weeks ago. The Pioneers have completed one pass this season.
Huntsville at ELKINS (4): Huntsville lost to Farmington 45-0 last week. Elkins exploded with 49 first-half points in a 63-6 win at West Fork. All-league senior RB Colten Vaught rushed for 87 yards and three TDs.
Clinton at CAC (7): This will be one of Clinton's tougher opponents. The Yellow Jackets shut out Berryville 34-0 last week. It's the home opener for CAC, which lost at Joe T. Robinson 56-21 last week and beat Class 3A Mayflower 48-27 Week 1 at War Memorial Stadium.
Marshall at QUITMAN (7): Marshall mercy-ruled Rose Bud 40-6 last week. Senior slotback/linebacker John Taylor rushed for two TDs and intercepted a pass. Quitman averaging 53 ppg this season behind senior dual-threat QB Trey McGhee. McGhee passed for 115 yards and a TD and ran for a pair of scores in last week's 59-0 win over Midland.
MELBOURNE (13) at Salem: Melbourne has defeated Salem the past two seasons by an average of 36 points.
EARLE (20) at Mountain View: Earle pushed Class 4A West Helena two weeks ago in a 36-32 loss. Last week, the Bulldogs won at Halls, Tenn. 44-35. Mountain View senior TB Chris Konkler rushed for 144 yards and two TDs in last week's 41-20 loss at Conway Christian. Mountain View dropped two TD passes and had two TDs called back.

2-3A
BALD KNOB (3) at Riverview: See Hootens.com Game of the Week.
HEBER SPRINGS (3) at Harding Academy: Both teams searching for their first win. Heber's size will cause problems for Harding.
Hazen at BARTON (1): Hazen could not stop Clarendon last week in a 34-30 loss. Barton senior slotback Jordan Bailey rushed for more than 200 yards in a 37-19 loss to Cross County. The Bears led Cross County 19-15 at halftime.
CEDAR RIDGE (36) at Midland: Cedar Ridge wins its first game of the year. Senior WB Jordan Bumpous paces the Timberwolves with 40 carries for 282 yards and two TDs.
Episcopal Collegiate at ENGLAND (45): England gets a breather after tough wins over Hamburg and Junction City. Episcopal Collegiate has allowed 45 ppg in losses to Conway Christian and Charleston. Last week, Charleston led ECS 29-0 in the first quarter.
MAYFLOWER (32) at Bigelow: Mayflower rushed for 393 yards in last week's 40-0 win over Perryville. Sophomore Deon Simmons ran nine times for 159 yards and two TDs. Two weeks ago, Bigelow beat Perryville 14-7.
CONWAY CHRISTIAN (49) at Rose Bud: Conway Christian cruises to 3-0. Rose Bud has lost to Quitman and Marshall the past two weeks by a combined 87-12.
Marianna at STRONG (2): Marianna falls to 0-3. Strong wins its first game under Coach Greg Anthony.
3-3A
Lonoke at NEWPORT (1): Lonoke gave up 359 yards rushing in last week's 49-7 loss at Beebe. Newport has defeated Lonoke six of the past eight seasons. Junior Jerry Ellis (4.5 speed) raced 60 yards for a TD and returned a kickoff 89 yards for a score in last week's 40-6 win at Class 5A Greene County Tech.
Brookland at MANILA (2): 3-4A member Brookland has scored 45 ppg in wins over Cedar Ridge and Corning. Manila is 3-2 against the 3-4A dating back to last season. The Lions edged Brookland 33-28 in 2015.
CAVE CITY (17) at Hoxie: Hoxie has been shut out the past two weeks by Trumann (34-0) and Jonesboro Westside (40-0). The Mustangs have mercy-ruled Cave City the past three seasons.
Rivercrest at GOSNELL (16): Gosnell has defeated 3-3A members Newport (20-14) and Osceola (42-26) the past two weeks.
WALNUT RIDGE (1) at Harrisburg: Walnut Ridge beat rival East Poinsett County 36-6 last week. Harrisburg has lost to 3-2A members Cross County and Marked Tree the past two weeks. Marked Tree out-gained the Hornets 449-88 last Friday.
POCAHONTAS (21) at Osceola: Pocahontas held Paragould to 32 yards last week in a 20-0 win. Senior RB Barkley Sorg ran 30 times for 154 yards and two TDs. Osceola has surrendered 41 ppg in losses to Blytheville and Gosnell.
E. POINSETT COUNTY (2) at Corning: East Poinsett County has defeated Corning the past two seasons. Corning has lost 14 games in a row.
Rector at PIGGOTT (18): Rector was idle last week. Piggott moves to 3-0. The Mohawks beat Rector 28-12 a year ago.

4-3A
ATKINS (20) at Yellville-Summit: Atkins senior QB Seth Haney has passed for 297 yards and five TDs the past two weeks. Yellville-Summit has scored one offensive TD in each of its first two games. The Panthers out-gained Salem 183-147 last week in a 20-7 loss.
Two Rivers at JESSIEVILLE (13): Two Rivers played in the 5-3A from 2012-13, splitting its two meetings with Jessieville. Two Rivers has given up 655 yards rushing this year in losses to Danville and Dover. Jessieville's athletes should have a big night.
LINCOLN (5) at Mansfield: Both teams searching for their first win. Two of Lincoln's six wins since 2014 came over former 4-3A member Cedarville.
Ozark at CHARLESTON (3): Charleston has won the past three Franklin County Feuds. The Tigers had an easy time last week in a 42-12 win at Episcopal Collegiate.
Mount Ida at LAMAR (8): Mount Ida sophomore HB Jonathan Lagrange (6-0, 212) rushed for three TDs in last week's 24-7 win over Jessieville. Lamar senior QB Hunter Davenport completed 13 of 16 passes for 242 yards and four TDs in a 42-0 win at Subiaco Academy.
HECTOR (8) at Paris: Paris got pounded physically and mentally last week in a 45-7 loss at Dardanelle. And here comes Class 2A No. 3 Hector with senior dual-threat QB Tanner Gaines.
POYEN (6) at Perryville: Poyen beat 5-3A member Bismarck 36-20 last week. Perryville was shut out at Mayflower 40-0.
Cedarville at POCOLA, OKLA. (8): Cedarville gave up 300 yards rushing in last week's 49-14 loss to Waldron.

5-3A
Two Rivers at JESSIEVILLE (13): Two Rivers played in the 5-3A from 2012-13, splitting its two meetings with Jessieville. Two Rivers has given up 655 yards rushing this year in losses to Danville and Dover. Jessieville's athletes should have a big night.
Hope at PRESCOTT (7): Prescott running the ball more this year with the addition of 235-pound junior Laroderick Walker. Last week, Walker ran 15 times for 71 yards and three TDs in a 37-8 win at Camden Harmony Grove. The Curley Wolves have won six of the past nine meetings with Hope.
Cutter M. Star at BISMARCK (21): Cutter Morning Star has not played since Tuesday, Aug. 30 when it beat Fountain Lake JV 42-0. Bismarck has lost nine straight games since defeating CMS 36-6 a year ago.
Mineral Springs at CENTERPOINT (22): Centerpoint found success last week with the play-action pass in a 41-14 win at Magnet Cove.
GLEN ROSE (29) at C. Harmony Grove: Glen Rose sophomore RB Jay'shawn Cox rushed for 81 yards and a TD in last week's 56-7 win over Bauxite. Harmony Grove gave up 310 total yards in a 37-8 loss to Prescott.
Bearden at GURDON (2): Gurdon won the last meeting with Bearden 40-26 in 2013. The Go-Devils aren't deep but have a solid defense and dynamic junior Thomas Muldrow at QB. Muldrow accounted for 310 total yards and four TDs in last week's 41-28 win at Dierks. The Go-Devils trailed Dierks 28-27 late in the third quarter. Gurdon overcame four turnovers, 12 penalties and three concussions. Gurdon junior receiver Xavier Green's brothers, B.J. and DeVontae Ross, played at Bearden.
Magnet Cove at H.G. HASKELL (36): Magnet Cove has allowed 40 ppg in losses to Parkers Chapel and Centerpoint. Harmony Grove sophomore RB/LB Jake Brooks ran for a score and recorded a team-high 10 tackles in last week's 21-12 win at Fountain Lake. Senior RB Antonio Roberson ran 18 times for 100 yards and a TD. Roberson's TD was Harmony Grove's first score of the game, which came after senior Blake Gwatney recovered a bad snap on a punt attempt at the 1-yard line.
HORATIO (10) at Foreman: Former Horatio coach Mark King in his first year at Foreman. The Gators are coming off last week's 43-6 win over Simms Bowie, Texas. Horatio all-league junior QB Zach Izzo accounted for 164 yards and four TDs in a 49-8 win over Murfreesboro.

6-3A
CROSSETT (1) at McGehee: Crossett chasing its first win of the year. McGehee lost to 8-4A member Dumas 33-14 last week.
Smackover at FOUNTAIN LAKE (1): Smackover beat defending state champ Harding Academy 41-21 last week. Fountain Lake lost to 5-3A member Harmony Grove Haskell 21-12.
MONTICELLO (7) at Fordyce: Monticello has defeated Fordyce the past two seasons. Fordyce lost to 8-2A member Hampton 38-12 last week.
FOUKE (7) at Dierks: These teams have split the past two meetings. Dierks lost to Gurdon 41-28 last week. The Outlaws led 28-27 in the third quarter. Senior QB Caleb Adams left the game with a concussion. A year ago, Fouke all-state junior RB Jarrett Easley rushed for 238 yards and five TDs in a 44-30 win over Dierks.
Spring Hill at GENOA CENTRAL (8): Spring Hill lost to Parkers Chapel 48-14 last week. Genoa Central rushed for 455 yards in a 26-14 win at Lafayette County. Senior RB Brennan East ran 25 times for 200 yards and two TDs.
RISON (21) at Lake Village: Rison held off Baptist Prep 28-22 last week. Lake Village competed well with Star City in a 28-14 loss.
Drew Central at HACKETT (19): Drew Central lost at Woodlawn 31-18 last week. Hackett beat Mountainburg 20-7.
Junction City at HAYNESVILLE, LA. (6): Junction City jumped to a 14-0 lead last week against England but lost 31-26. The Dragons dropped two TD passes. Two more passes missed wide open receivers. Senior slot receiver C.J. Johnson (ankle) and junior center Alex Morgan (knee) left with injuries. Haynesville is 2-0 after wins over North Webster and Union Parish. Haynesville beat JC 33-20 a year ago.