Toledo stuns #18 Arkansas 16-12 as Hogs lose in Little Rock, again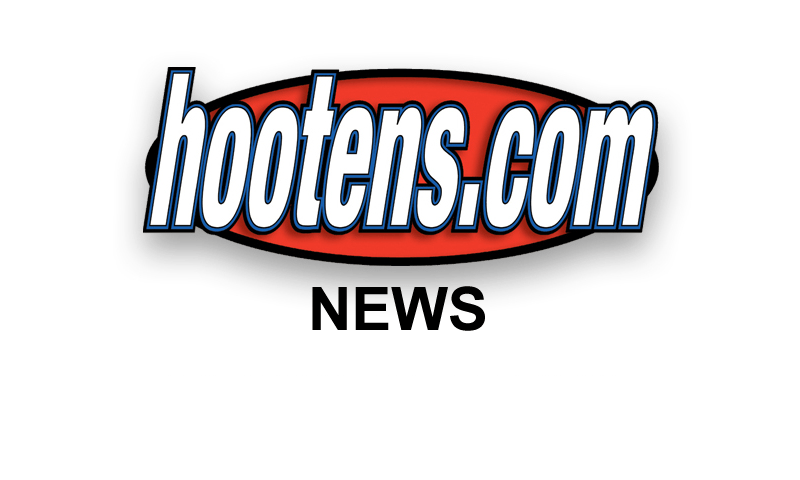 | | |
| --- | --- |
| | |
| | UA hc BRET BIELEMA |
LITTLE ROCK - With a monumental defensive effort and plenty of mistakes from Arkansas, the Toledo Rockets of the Mid-American Conference stunned 18th-ranked Arkansas of the vaunted SEC West 16-12 Saturday before 49,595 at a not soldout War Memorial Stadium.

"I am embarrassed for our fans not to play a good game here the second year (referring to last year's 45-32 loss to Georgia)," Arkansas head coach Bret Bielema said. "The bottom line is you earn everything in life and obviously we didn't earn the victory today. by what we were not able to do. They did. They were a team that came in with the mentality to win, and we definitely helped them do that and obviously weren't ready to play a four-quarter game today."

Dating back to 2012 before Bielema's 2013 arrival, Arkansas has lost five of its past six in Little Rock with the victory over lower division Samford in 2013.

The skid began in 2012 when Louisiana-Monroe upset then-No. 8 Razorbacks' 34-31 in a game that set up the ouster of interim Coach John L. Smith for Bielema to be hired from Wisconsin starting with the 2013 season.

Arkansas (1-1) hosts Texas Tech next Saturday night in Fayetteville. Texas Tech dropped UTEP 69-20 Saturday afternoon.


Nine Arkansas penalties, including a holding penalty on Eric Hawkins that voided a 59-yard punt return by Jared Cornelius, doomed the Razorbacks as did a bad snap on a punt setting up Toledo's first-quarter TD.

Hawkins was later carried off on a stretcher after returning Toledo's kickoff after an intentional Toledo safety, but "was moving his extremities," Bielema said.

Arkansas ended its last two possessions with quarterback Brandon Allen throwing incomplete passes in the end zone, the second to last an overthrow of open tight end Hunter Henry.

Earlier Allen threw his lone interception in two games in the Toledo end zone on the possession that started with the holding penalty, moving Cornelius' would-be TD return back to the Toledo 26.

"We just had one turnover," Bielema said. "But that was huge in momentum obviously right after they took points off the board because of a penalty. Our nine penalties were absolutely critical especially that punt return. We held the punter, which just doesn't make sense."

Otherwise, Allen (32 of 53 for a career-high 412 yards) was Arkansas' offensive show, completing eight to Henry for 117 yards and seven to Keon Hatcher for 92 yards.

Toledo stifled Arkansas' running game, holding the Hogs to 103 net yards rushing, including a key fourth-and-1 stop of running back Alex Collins.

"Being able to run the football is first and foremost," Bielema said. "We are not going to win many games scoring that many points that's evident."

Bielema lauded Collins for playing despite an infection that caused him to go to the emergency room Wednesday night.

Other than a 21-yard run accounting for Arkansas' lone touchdown, Collins netted but 47 yards on his other 19 carries.

"We have to clean up the blocking," Bielema said. "There were too many things in the running backs' face before they crossed the line of scrimmage. We threw the football fairly well, but we have to run the football better than we ran it today without a doubt."

Arkansas held Toledo to just 81 yards rushing, but Toledo quarterback Phillip Ely, formerly of Alabama, completed 21 of 38 for 237 yards. Ely threw the TD pass, a 5-yarder to running back Corey Jones, while Toledo running back Damion Jones-Moore netted 61 yards on 11 carries, including an 11-yard TD for Toledo's final score at 5:09 of the third quarter.

"Our defense did some good things," Bielema said. "But Toledo was able to run the ball at times on third and short and fourth and short and we can't let that happen. And our pass defense, we gave up too much on third and long."

Deep snapper Drew Gorton's bad snap compelled Arkansas punter Toby Baker to try and punt on the run, an easy punt for Toledo's Zach Quinn to block at the Arkansas 25 setting up Toledo's first-quarter TD.

"That was a huge, huge factor in the game," Bielema said.

Five plays later Ely threw his 5-yard pass to Jones for a 6-0 lead that stayed 6-0 as Arkansas' Jared Collins intercepted Ely's pass attempt at a 2-point conversion try.

Arkansas' Cole Hedlund missed a 43-yard field goal but Arkansas 6-10 offensive tackle Dan Skipper, used on defense to block kicks, blocked a Toledo field goal attempt before. Collins tallied Arkansas' lone touchdown for a 7-6 lead at 7:53 of the second quarter.

Collins was stopped for no gain on fourth-and-1 at the Toledo 34 preceding Toledo's drive for Jameson Vest's 38-yard field goal 1:06 before the half that Toledo would lead, 9-7 at intermission.

After Jones-Moore's TD, Arkansas' final points came on 25-yard field goal, a consolation prize considering Arkansas consumed 10:39 driving to the 3 before Collins' sweep got nailed for a 6-yard loss on third and goal.

Allen threw an interception in the end zone to Toledo defensive back DeJuan Rogers when it appeared Hatcher's pattern was interrupted.

And one of Allen's end zone overthrows for Henry glanced off the cross bar.

Cornelius, (four catches for 41 yards) suspended for the first half along with receiver Dominique Reed because they were late for a Friday afternoon meeting, and receiver Cody Hollister (four receptions for 65) had second-half moments of reviving the Hogs before they fell short. The last attempt came after Toledo took an intentional safety with 52 seconds left and kicked off to the 20-yard line rather than punt to Cornelius again.

Allen completed 18-, 18- and 16-yard passes in the final drive that began at the Arkansas 32 with 59 seconds left and no timeouts before his final two passes fell incomplete in the Toledo end zone that Arkansas approached often but entered only once.

"