Arkansas at Tx Tech: Hogs look to run series record to 29-7 over struggling Red Raiders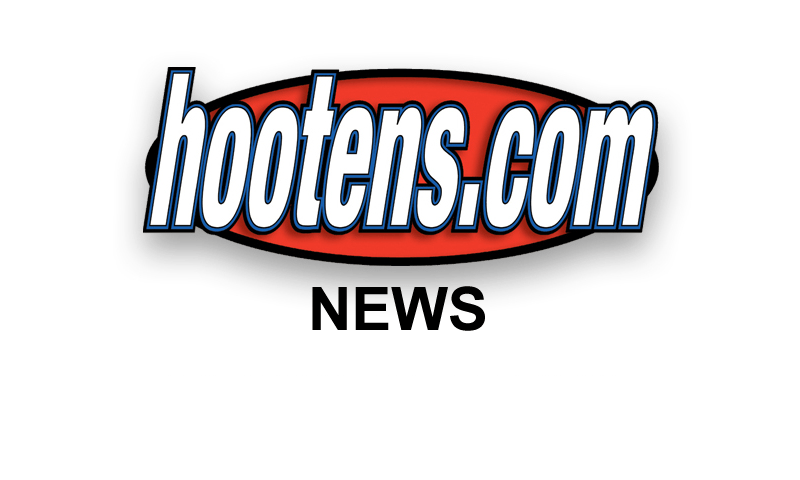 | | |
| --- | --- |
| | |
| | Soph RB ALEX COLLINS |
FAYETTEVILLE - What the Arkansas Razorbacks do best, the Texas Tech Red Raiders defend worst and vice-versa.

So whether the Razorbacks (1-1) most capitalize running on the Red Raiders, or the Red Raiders (2-0) most capitalize in the air over Arkansas likely determines the outcome of Saturday's non-conference SEC vs. Big 12 game in Lubbock, Texas.

The old Southwest Conference rivals last played as such in 1991 before Arkansas jumped to the SEC in 1992 and Tech eventually joined the Big 12. Kickoff is set for 2:30 p.m. at Tech's Jones Stadium and will be televised on the SEC Network.

Tech's 2-0 record doesn't have the Big 12 buzzing. It struggled to top FCS University of Central Arkansas 42-35 and escaped El Paso 30-26 over the UTEP Miners (2-10 last year) of Conference USA.

Going against an Arkansas offense featuring three big-time 'backs (Alex Collins, Jonathan Williams and Korliss Marshall) running behind a bigger, better offensive line with sophomore right guard Denver Kirkland in particular drawing raves, Tech Coach Kliff Kingsbury has got to be concerned.

Tech, one of the more penalized teams in the nation, has been out-rushed 455-411 in two games against foes that oddsmakers presumed the Red Raiders would thrash handily.

Combined, UCA and UTEP possessed the ball for 72:36 to Tech's 47:24.

That doesn't bode well for Tech given the prowess Bret Bielema's Razorbacks showed running the ball for a 21-21 first half of an eventual 45-21 loss at fifth-ranked Auburn and exploding 73-7 on hapless Nicholls State last Saturday, including William's 143 yards on four carries.

"We're going to have to play better, particularly up front, to keep them from handing off all day," Kingsbury said.

Hogging the ball does keep it out of Tech's hands but doesn't necessarily guarantee success, Arkansas offensive line coach Sam Pittman said, invoking the first half of last year's 35-17 loss to Auburn in Fayetteville.

"Last year against Auburn we had (the ball) about 23 minutes in the first half and scored three points," Pittman said. "Time of possession is huge, if you can score."

Possession may be nine-tenths of the law, but Tech obviously capitalized on its tenth against UCA and UTEP. Tech quarterback Davis Webb completed seven touchdown passes in two games, five TDs to receiver Bradley Marquez. Tech 'backs Justin Stockton and DeAndre Washington, respectively, have run 14 times for 177 yards and 32 times for 164 yards.

Against Auburn's Spread, the Razorbacks relinquished 595 yards. Auburn ran for 302 and passed for 293.

Tech also operates from the Spread. While not as effective as Auburn, Tech's Spread sufficed last year to carry the Red Raiders to an 8-5 season and Holiday Bowl victory over Arizona State while the Hogs wallowed 3-9.

The Razorbacks know they must improve off that Auburn performance. Tech likely will be inspired, renewing at home its old rivalry with Arkansas.


"We did make a lot of mistakes the Auburn game, but we felt like we corrected them," Arkansas senior free safety Alan Turner of Junction City said. "We are going to go out Saturday and show that improvement."

The Hogs know their pass defense will look better, if they look better.

"You just have to keep your eyes in the right place and know your assignment and do your assignment," Arkansas senior cornerback Carroll Washington said.

Arkansas defensive coordinator Robb Smith and defensive backfield coach Clay Jennings stressed wandering eyes got their pass defenders into trouble at Auburn.

Somebody better always have an eye on senior receiver Bradley Marquez.

"A pretty shifty fast guy," Washington said.

According to Jennings, Marquez is not only shifty and fast but a "guy with strong hands who catches well in traffic."

For Tech, this old Southwest Conference renewal at home with the Red Raiders donning throwback jerseys, ought to mean a lot. Arkansas dominated the series 28-7.


To these Razorbacks it ought to mean more. Arkansas broke a 10-game losing streak last week but everyone knows Nicholls State was a thoroughly outmanned lower division (FCS) team.

Texas Tech isn't ranked but it is respected as a Big 12 team.

"If we come out with a W, that will put us back on the map," Washington said. "So it's a pretty big game."




"