Hogs: Wilson throws balls but no contact; maligned LBers brace for Bama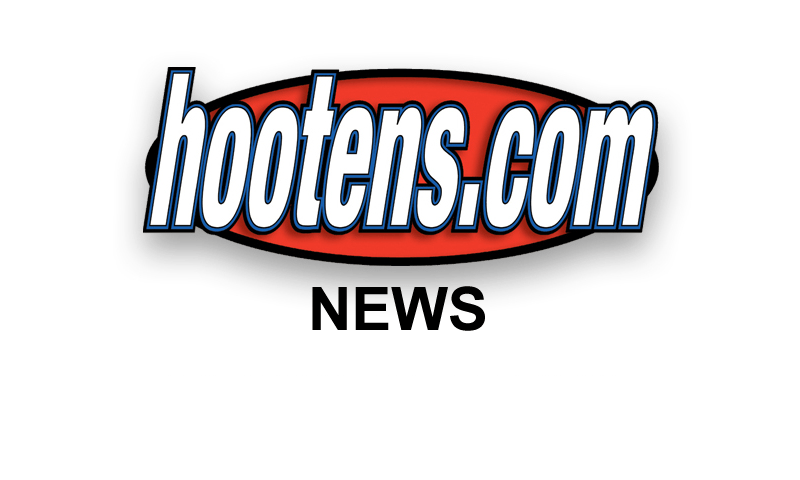 FAYETTEVILLE - Tyler Wilson at least will have thrown some passes this week if doctors clear him to play against No. 1 Alabama at 2:30 p.m. Saturday at Reynolds Razorback Stadium.
| | |
| --- | --- |
| | |
| | QB Brandon Allen |
Wilson was knocked out of last week's 34-31 overtime loss to Louisiana-Monroe and spent Saturday night in a Little Rock hospital before returning to campus.

He watched Tuesday's practice but did throw some passes Wednesday, though not in any contact drill.

"He was out there on the field today, leading like he should and throwing," Arkansas coach John L. Smith said Wednesday night. "He could have done whatever he wanted to do today, basically. And it was good having him out there. But he has not been cleared yet. So, we're still day-to-day, dealing with him.

Smith stressed that Wilson hasn't been cleared to play and that backups Brandon Allen and Brandon Mitchell are prepping to play Saturday. Redshirt freshman Allen played the entire second half against ULM.

Regarding Wilson, Arkansas defensive coordinator Paul Haynes and safety Eric Bennett implied his arm is ready, even if his head is not deemed cleared.

"He is not cleared right now, but he did look good throwing the ball out there," Haynes said.

Bennett said, "He looked like Tyler."

Against the nation's No. 1 team, the Razorbacks may be minus their All-SEC QB, and they will be without their best cornerback. Sophomore returning starter Tevin Mitchel, already declared out for this game because of the head or neck injury, had his gall bladder removed, Smith said.

The gall bladder problem was not related to Saturday's injury, Smith said.

Haynes said the Razorbacks approach Alabama with seniors Darius Winston and Kaelon Kelleybrew and true freshman Will Hines as the top three for the two corner spots with redshirt freshman Davyon "Sleepy" McKinney of Forrest City in reserve and freshman Jared Collins of Tulsa on standby to be activated out of redshirting. Collins has practiced with the varsity instead of the scout team this week.

STRENGTH VS. STRENGTH
Entering this season, Haynes said the front four was the strength of Arkansas' defense and said Wednesday, "I still feel that way" as they face Alabama smash-mouth offense.

"We have a lot of depth there," Haynes said. "Those guys are still playing good for us. Our issue is more with the back seven right now with our linebacker and secondary play. We are giving up too many plays and we are not tackling."

The preseason practice time that senior linebackers Tenarius Wright and Alonzo Highsmith missed with injuries seems to have manifested during the first two games.

Wright moved from defensive end to linebacker last spring then missed most of the August drills with a concussion. Highsmith missed all of spring with a torn pectoral muscle and missed most of August drills with a pulled hamstring.

Asked how they graded against ULM, Haynes responded, "They did not grade out very well."

After a good start, Highsmith struggled as "the spy" on Kolton Browning, the ULM quarterback who passed 412 yards on Arkansas. The crafty lefty escaped to run and throw on scrambles and finally ran 16 yards for a TD on fourth-and-1 to win in overtime.

"Linebacker play vs. Alabama is probably very important if not super important," Haynes said. "They are going to run between the tackles. They are going to smash-mouth it. So we have to play low and we have to be attacking and we have to be physical. Those guys know what we expect out of them this week."

The Tide is 2-0 after demolishing Big Ten power Michigan 41-14 and Sun Belt snack cake Western Kentucky 35-0. While Arkansas lost to a 30-point underdog, Bama pounded WKU with running backs Eddie Lacy and freshman T.J. Yeldon.

However, aside from checking into the running game, quarterback AJ McCarron steps back and throws, particularly on play-action. With the secondary and linebackers biting on run support. McCarron has completed 25 of 40 attempts for 418 yards and six TDs without an interception.

"He's their go-to," Haynes said. "He's the guy I call the heart of their offense. He makes it go. So I think he knows it in and out so he can get them out of situations. And when he sees pressure he can get them in good situations. He's their guy."


Haynes said Arkansas' approach coming into the Alabama game has been upbeat. Offensive coordinator Paul Petrino said it was ditto for the offense.




"