ASU puts up 611 yards, mauls Memphis 47-3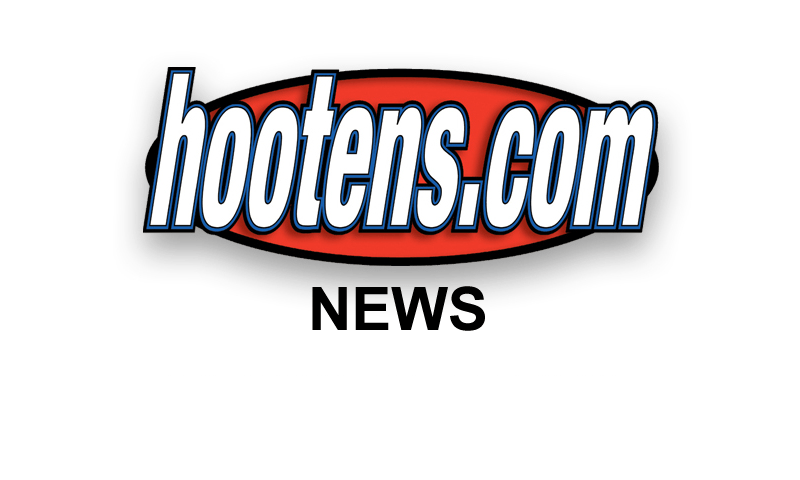 JONESBORO - The Arkansas State Red Wolves (1-1) piled up 611 yards of total offense and limited Memphis to just 169 Saturday night, rolling to a 47-3 victory before 29,872 fans at ASU Stadium.
The crowd was the second-largest in ASU Stadium history and marked the home debut of first-year head coach Hugh Freeze. The Red Wolves' 611 yards of total offense were the most since ASU put up 601 yards against Lamar in 1984, and the 169 yards allowed were the fewest surrendered by the ASU defense since giving up 164 against Army in 2006.
The Red Wolves travel Saturday to Blacksburg, Va., for a matchup with 11th-ranked Virginia Tech. Kickoff is scheduled for 3 p.m. on Fox Sports Net.
Junior quarterback Ryan Aplin completed 19-of-21 passes for 274 yards and three touchdowns. Junior wide receiver Josh Jarboe hauled in seven passes for 162 yards and two scores, and freshman running back Frankie Jackson rushed for 101 yards and a TD on 10 carries to lead the Red Wolves' offense.
| | |
| --- | --- |
| | |
| | ASU coach Hugh Freeze |
ASU sophomore place-kicker Bobby Zalud matched the third-longest field goal in school history when he booted a 56-yarder in the third quarter, and senior safety A.J. Hills led the ASU defense with nine tackles, including one behind the line of scrimmage.

"Obviously we are thrilled to get the win," ASU head coach Hugh Freeze said. "Any win is a good one, particularly when you are playing in a rivalry game that means so much to our fans and our university. But we'll keep it in perspective: It's one win in a 12-game schedule."

"I could not be more thrilled with the effort that was given," Freeze said. "I thought coach (Dave) Wommack and our defensive staff had a great plan. We challenged them all week and are thrilled to know that they bought into those challenges to expect more out of themselves."

The Red Wolves jumped out to an early 3-0 lead when placekicker Brian Davis knocked through a 31-yard field goal with 12:08 remaining in the opening quarter. Davis' kick was set up by the ASU defense when A-State defensive end Brandon Joiner sacked Memphis quarterback TaylorReed and forced a fumble at the Tiger 12. Linebacker Nathan Herrold recovered the fumble for ASU to give the Red Wolves possession.

A 48-yard run from Jackson to the Tiger 12 later in the quarter set up ASU's first touchdown. Aplin found Jarboe for a 10-yard scoring strike to give the Red Wolves a 10-0 lead with 6:21 remaining in the opening period.

The ASU defense came up big again early in the second quarter when defensive end Justin Robertson and linebacker Demario Davis stopped Reed on fourth-and-one at the ASU 29. One play later, Aplin found Jarboe alone across the middle for a 71-yard touchdown strike, boosting the Red Wolves' lead to 16-0 with 13:28 remaining in the second quarter.

A 13-play, 82-yard drive on the Red Wolves' next possession ended in an 8-yard touchdown run from running back Jermaine Robertson, giving ASU a 23-0 advantage with 6:29 remaining in the half.

Memphis got on the board with a 37-yard field goal from placekicker Paulo Henriques with 3:57 remaining before intermission, but the Red Wolves put together anotherlong drive before halftime to go up 30-3 at the break. The Red Wolves drove 90 yards in 11 plays, reaching the end zone on an 18-yard touchdown pass from Aplin to Dwayne Frampton with 37 second to play.

Arkansas State picked up another touchdown on its first possession of the second half, getting a 1-yard scoring run from Jackson to wrap up an 85-yard drive andstretch the Red Wolves' lead to 37-3, and an 11-yard pass from quarterback Andre Smith to running back Derek Lawson made it 44-3 with 5:34 remaining in the third quarter. A-State wrapped up the quarter and the scoring with Zalud's 56-yard field goal to set the final score at 47-3.

In addition to Hills' team-high nine tackles, nine other players had tackles behind the line of scrimmage, including Davis and linebacker Najel Byrd, who each had six stops and one each for negative yardage.

"