Hogs: CB Mitchel returns; secondary at full strength for Texas Tech air attack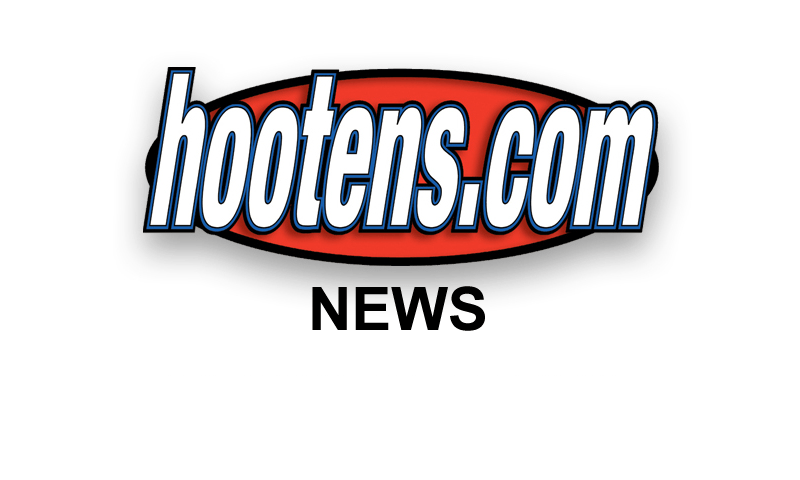 | | |
| --- | --- |
| | |
| | Sr CB TEVIN MITCHEL |
FAYETTEVILLE - By Arkansas coach Bret Bielema's comments Monday, it appeared senior cornerback Tevin Mitchel would redshirt, but Mitchel is now in the game plan against Texas Tech.

Arkansas (1-1) and the Red Raiders (2-0) clash at 2:30 p.m. Saturday in a non-conference game on ABC national TV at Jones Stadium in Lubbock.

Mitchel (All-SEC freshman in 2011) was injury plagued in 2012 and 2013 and sidelined since injuring his hamstring during the August preseason following shoulder surgery last April. Mitchel practiced Tuesday, Bielema said.

"Tevin practiced yesterday and we're involving him in the game plan this week," Bielema said. "He was significantly better than last week. He started off the day down on the scouts, and performed very well, got involved in some one-on-one's and finished in the team period with our twos. So Tevin may get involved with us depending on how he holds up after today's (Wednesday's) practice. But I'm very, very optimistic about that."

Bielema's optimism was verified. Defensive backfield coach Clay Jennings said Wednesday evening after practice that "Tevin did some good things."

"He is running around pretty good," Jennings said. "We are fired up to have him."

Mitchel, Bielema said, texted his coach Tuesday night and before 6 a.m. Wednesday, expressing his excitement to figure against the Red Raiders' pass-oriented Spread.

"As a DB, you want to play in these games," Bielema said. "I'm excited. He brings a lot of value and experience. Experience that he's had playing the game of college football and also letting those other guys know how things need to be done."

Three on defense who didn't play against Nicholls State because of injuries, safeties Davyon "Sleepy" McKinney of Forrest City, and De'Andre Coley of Miami, and end Deatrich Wise of Carrolton, Texas, "practiced full go and will be involved as well," Bielema said Wednesday morning.

Jennings reported Wednesday evening that McKinney and Coley practiced Wednesday.

Sophomore running back/kick returner Korliss Marshall of Osceola, who played against Auburn but not against Nicholls State, has practiced all week and will play Saturday, Bielema said. However, freshman receiver Jojo Robinson has not played yet, "still hobbles" from an injury during last week's practice and could redshirt.

A redshirt hardship granted players injured during the first three games and not playing again, generally is considerably more difficult to receive under season-ending injuries later in the season.

"If you haven't played by this weekend as a true freshman, for the most part, it's probably conducive for you to able to redshirt this season," Bielema said.

Jennings said having a full strength rotation with cornerbacks Mitchel, Carroll Washington, Jared Collins and Henre Toliver and a safety rotation of senior Alan Turner of Junction City, and junior Rohan Gaines, the starters, Coley, freshman Josh Liddell of Pine Bluff Dollarway and McKinney is a major plus.

"The more bodies we have the better," Jennings said. "It keeps guys fresher. The one thing is those (Tech) guys over there do a great job in the passing game. Marquez (Tech senior receiver Bradley Marquez with five touchdowns among 14 catches for 217 yards) probably has just a strong hands as some of those guys we played at Auburn. It will be a great test for us."

Turner concurred.

"The receivers are really shifty, quick guys," Turner said. "They do a real good job getting downfield and being deep threats. We have to stay deep and have our depth and have good eyes."

Although easily dominating Nicholls State's offense in last week's 73-7 rout, Turner said the Hogs know they didn't fare well defensively against the run-pass attack of Auburn's Spread offense losing 45-21 to the reigning SEC champion Tigers in the season-opener.

"We did make a lot of mistakes the Auburn game, but we felt like we corrected them," Turner said. "We are going to go out Saturday and show that improvement."

Carroll Washington also looks for a better road trip this second time around. "Going into a hostile environment like Auburn got our jitters out of the way," Washington said.




"