RazOrbaX Report: Professor Smithson recalls 1980, breaks down ULM loss and looks ahead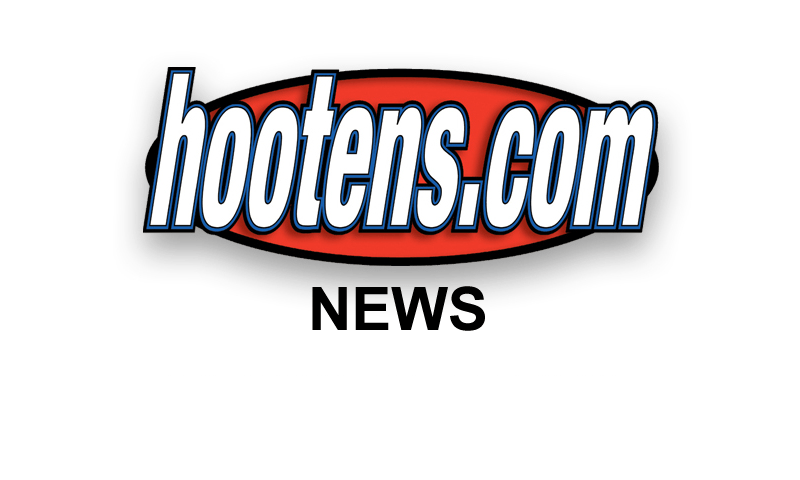 LITTLE ROCK - It was a strange football season in 1980 in the Southwest Conference. Top teams Texas, Houston and Arkansas would finish 7-4, 6-5 and 6-5. Baylor would finish 10-1 and go to the Cotton Bowl. In the middle of the season, the Razorbacks sat 4-2 with the Rice Owls coming to Little Rock. After two nondescript plays, Gary Anderson takes an I formation hand-off and runs 80 yards untouched for a touchdown. Arkansas leads 16-0 at the half (a missed PAT keeps it from being 17). Rice shuts down the Razorback offense and slowly begins to move the football and score. On the last play of the game Rice kicks a field goal and beats the HOGS 17-16. Arkansas loses four of its last six games.
More Knile Davis in the second
half keeps Hogs undefeated

Half full for now. That is what I said last week. Well, now my glass is not half full or half empty. It is cracked and leaking. I am not sure how many games I have seen in Little Rock in my life time but there have been very few times I have left the stadium as irritated as I did Saturday. And it was not just the defense that got under my skin.
I will not take anything away from the Louisiana-Monroe Warhawks. If you give up 103 plays, 42 completions, 550 yards of total offense and six of seven fourth-down conversions, you should win. But despite how badly the Razorback defense played, Arkansas still should have won the game! I will get to that in a little bit, but let's take a look at the Razorback defense first. Again, I saw a very vanilla defense. The HOGS played a 4-2-5 most of the night with some three man front and an extra defensive back on some occasions. The Razorbacks brought a few blitzes, but ULM did a great job of either picking them up or, and this happened more than not, QB Kolton Browning just made the Razorback defenders miss, extending the play and then either hitting a receiver that released late or just taking off running. Browning accounted for 481 yards of offense. Arkansas has some very good defensive tackles and good defensive ends. The Razorback linebackers and secondary are struggling. The most disappointing thing was the Arkansas secondary. I really cannot remember the last time I saw the ENTIRE secondary make a play on a ball in the air. For all of his heart and football smarts, Ross Rasner (who did have the only interception in zone coverage) was beaten deep a couple of times. While neither pass was complete the Arkansas' D-backs inability to turn and play the ball kept them from having three interceptions and taking away at least one Warhawk score. Rasner face-guarded the receivers on both occasions (not illegal in college football). On the first, he ran into the receiver as he slowed up and was called for interference. On the second, Rasner did get the ball. You have to look for the ball to intercept the ball.
Offensively, Tyler Wilson was good after getting his first interception of the year out of his system. It was third and long and amounted to a 42-yard punt. Notice that I said that Tyler was good, not great. He was just off enough on some of the throws for the Arkansas drive chart in the first have to look like this: interception, TD, punt, TD punt, TD. OK, so scoring every other drive is pretty good. Then I thought of 1976 when injured QBs costing Arkansas a very good season. Arkansas stops ULM on fourth down at the HOG 2, and Brandon Allen comes on the field to take the last snap of the half.
I knew something was wrong with Wilson. When Allen started the second half, that fear was confirmed. Allen looked good on that drive as he hit freshman Mekale McKay for a TD and a 28-7 lead. At that point, there were 24 minutes and 42 seconds left in the game. All night in its 3-3-5 defense, ULM had all eleven defenders less than 10 yards from the line of scrimmage. The Warhawks dared Arkansas to throw the ball on every down. Now I will get to why Arkansas should have won the game anyway. Knile Davis had 16 carries for 62 yards. Dennis Johnson had seven carries for 50 yards. Twenty-three for 112 and one TD comes out to 4.9 yards a play. So even against a stacked defense, the HOGS moved the ball on the ground. For some reason, Paul Petrino kept calling pass plays. A few stats and a little math will show you why the Razorbacks should have won anyway.
The Arkansas drive chart looks like this on its last six possessions before over time:
3 plays, punt; time consumed 00:59
3 plays, punt; time consumed 01:59
4 plays, punt; time consumed 01.16
3 plays, punt; time consumed 00:34
2 plays, INT; time consumed 00:27
Almost every one of those plays was a pass play. If every one of those plays were runs between the tackles, even for no gain, and the HOGS took 35 of the 45 seconds between plays, it would take 8:20 off the clock. So just running the ball would take four more minutes off of the clock, and ULM would not have had time to score that last TD to tie the game.
The only bright spot Saturday night was the kicking game. Hocker and Breeding looked like the All-SEC kickers I thought they would be. Kickoffs deep into or out of the end zone and 46 yards punts were excellent!
HOT POINT CHECK UPS-
DEFENSE
Be Intense ALL THE TIME: While the HOG defense looked as if it were playing hard all of the time, maybe intensity is not the problem.
Three strikes: Only twice out of eleven possessions did ULM punt after three plays. They did punt seven times out of 13 possessions.
Cover the receivers: Did not happen, again. 42 out of 68 for 412 yards.
OFFENSE
Let's not replace fumbles with interceptions: I must have jinxed Arkansas. After Knile's longest run of the night, Allen's interception might have cost the Razorbacks a shot at a long Hocker field goal to win the game.
Just a little sharper: When you end the game with five punts and an interception, you were not sharp enough.
Continue to Spread the wealth: You have to catch the passes for that and the Razorbacks had too many drops.

KICKING GAME
A little polish in the punting: Dylan Breeding averaged 46 yards on seven punts with three inside the 20 was outstanding.
Punt returner mania: High and short gave Nash no opportunity.
UP NEXT
From No. 8 in the country to not ranked at all in the AP poll. ESPN Gameday is not coming to Fayetteville. Injuries galore for Arkansas to deal with, and the top-ranked Crimson Tide coming to town. I have come to the conclusion that while Arkansas is pretty good on offense and great in the kicking game, the Razorbacks just do not have the "Jimmys and Joes" on defense to win big in the SEC. It will take a 100 percent healthy Tyler Wilson and an offense that puts up 40-plus points a game for Arkansas to make a bowl game. Alabama, LSU and Kentucky play a more pro-style offense, but the rest of Arkansas' opponents will run an offense similar to Jacksonville State and Louisiana Monroe.
What I hate most is that for 20 years the Razorbacks have clawed onto the porch of the SEC big dogs. After two games of the post-Bobby Petrino era, they may be under the porch for some time. Can Arkansas shock the world Saturday? Until I hear that Wilson is 100 percent, I say no. Most Razorback fans are hurting right now, and there is a lot of talk about what Arkansas should do next. I do not know about you, but my team, my ONLY team is the ARKANSAS RAZORBACKS. I will be in Fayetteville and there will be tailgating and there will be HOG Calling. Why? History, my friends, history. In 1995 and in 1997 the Arkansas Razorbacks were embarrassed by the SMU Mustangs. Those years they also beat the Alabama Crimson Tide! Are the odds slim? Maybe, but that's why you play the games. Just ask ULM.
"