Hogs: tight ends Henry & Sprinkle double trouble for defenses; more notes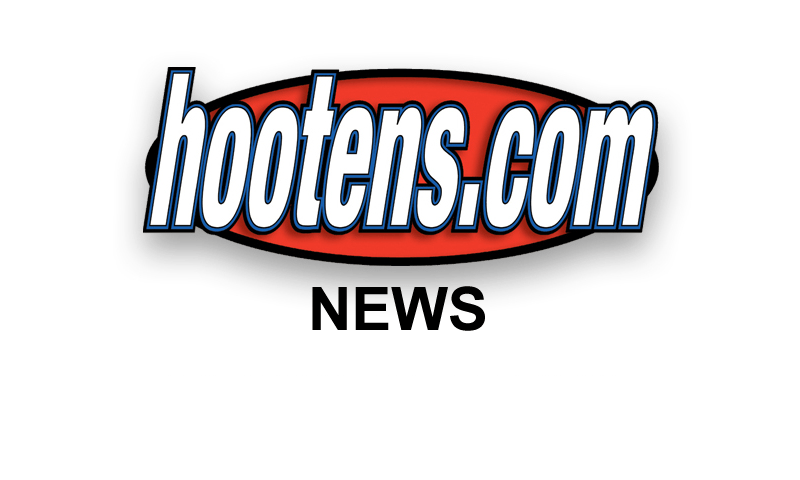 | | |
| --- | --- |
| | |
| | Jr TE HUNTER HENRY |
FAYETTEVILLE - Most quarterbacks would give part of their non-throwing arm for just one tight end like Hunter Henry and Jeremy Sprinkle.

Brandon Allen has both and his left arm, too.

Among his 14 of 18 passes Saturday for 308 yards in Arkansas' 48-13 victory over Texas-El Paso, Allen hit two passes for 60 yards to Sprinkle, one a 42-yarder, and two for 42 yards to Henry with one a 38-yarder.

No doubt he'll look for both again in Saturday's 3 pm. game against Toledo at War Memorial Stadium in Little Rock.

"I love having them," Allen said Tuesday night after the Razorbacks practiced in full pads. "Both Hunter and Jeremy are very gifted athletes and create a lot of mismatches because they are big bodies that can run. We obviously look to utilize them a lot."

In many ways and often simultaneously like when Sprinkle caught his two passes.

As glue-handed and agile juniors, Henry 6-5, 253, and Sprinkle, 6-6, 255, are not typical tight ends mostly playing opposites ends on short yardage.

"No, they are not," Allen said. "We can split them out as wide receivers. We can do a lot of things with them put them at receiver, fullback, tight end. Just because they are in there is not a set formation we are going to be. They can line up all different ways."

As a two-time All-SEC performer, Henry of Pulaski Academy arrived a precocious freshman in 2013.

Sprinkle of White Hall, arriving as a 206-pounder out of White Hall who redshirted in 2012, has taken more time to blossom.
| | |
| --- | --- |
| | |
| | Jr TE JEREMY SPRINKLE |
"I knew it was a process," Sprinkle said. "That's just what happens with time and being behind older guys. It made me a lot better. That's more positive than negative."

It's taken years for Sprinkle to build into a blocking tight end, but he helped last year with seven catches for 84 yards while playing on every special team.

Now, he can excel with Henry as they have since last spring and through the season opener.

"Like we said back during camp, we are a great duo and put a lot of pressure on the defense trying to match up with us at the same time," Sprinkle said. "When both of us are out there, they can't double us. We get a lot of single coverage. Trying to cover us both with our size and the other receivers really gives them a lot to worry about. So we will continue that throughout the season and keep getting better."

The line, tight ends and running backs all pass protected so well Saturday that Allen wasn't sacked and barely touched despite UTEP blitzing constantly.

Was Allen amazed?

"Not amazed," Allen said. "Really not. I have a lot of confidence in the guys blocking for me. They did a great job of communicating up front and getting on the right guys. That's the confidence I have in them."

UTEP stacked the box trying to stop the Arkansas rushing game, but might Toledo back up in pass defense after Allen strafed the Miners?

"Hard to say," Allen said. "We just kind of go from what we see on film. From the half game they had this year they brought pressure and didn't blitz as much as UTEP, but they aren't afraid to bring pressure. They try to get you to throw hot into the different coverages that they bring."

QB HONOR
The Manning Award Tuesday recognized Allen as one of its eight quarterbacks "Stars of the Week."

JOJO'S SHORT LEASH
Redshirt freshman JoJo Robinson, suspended during spring ball, reinstated in preseason and then suspended for the season-opener by Coach Bret Bielema, was reinstated Monday and practiced Tuesday.

Receivers coach Michael Smith was asked after Tuesday's closed practice to comment on Robinson's return.

"He's back, and he is on a short leash," Smith said. "He understands now, hopefully, what Coach Bielema, myself and his teammates expect out of him and what I have challenged him with is to come out and be the best JoJo you can be. Don't try to be anybody else. If he is able to do that, JoJo is going to help us because the kid does have talent, but there is a lot more that goes into it at this level."




"