Hogs: Linemen Johnson and Kirkland named MVPs; positive injury update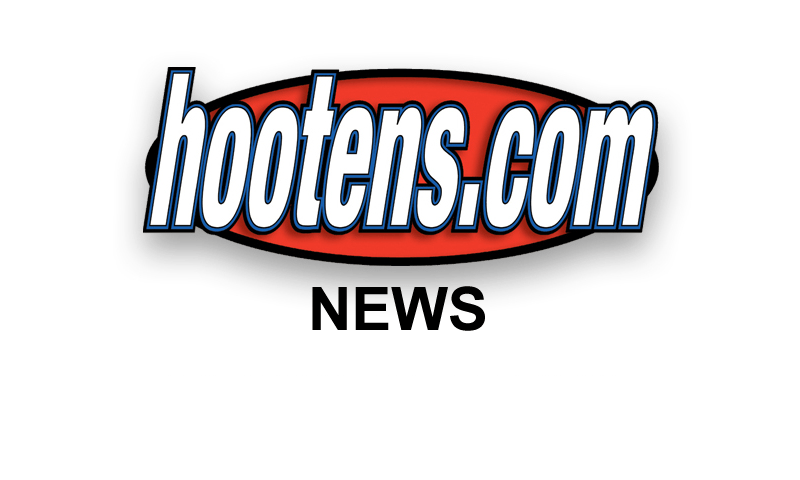 FAYETTEVILLE - Dividends from Arkansas' late preseason promotion of Taiwan Johnson to first-team nose tackle have reaped so fast that he was named Defensive Player of the Game after Saturday's 73-7 nonconference rout of Nicholls State.

The Razorbacks (1-1) prep this week for Saturday's 2:30 p.m. ABC televised game with Texas Tech (2-0) of the Big 12 at Jones Stadium in Lubbock, Texas.

Coach Bret Bielema says that behind Johnson, senior defensive end Trey Flowers, sophomore cornerback-punt returner D.J. Dean and freshman cornerback Henre Toliver earned the coach's defensive honorable mention, "but Taiwan Johnson obviously took it with the things he was able to do to be disruptive up front."

6'10" KIRKLAND OFFENSIVE MVP
"Our offensive MVP two weeks in a row was (sophomore right guard) Denver Kirkland," Bielema says. "Just playing really, really good football." The coach also mentioned sophomore running back Jonathan Williams (4 carries for 143 yards including a 90-yard run), receiver-kick returner Keon Hatcher, (82-yard touchdown run, 50-yard TD catch and 47-yard kick return), backup JC transfer split end Cody Hollister and backup JC transfer guard Sebastian Tretola.

For special teams, Bielema in triplicate honored third-year sophomore tight end Jeremy Sprinkle of White Hall and freshman linebackers Khalia Hackett and Dwayne Eugene.

Kirkland's stardom isn't surprising. The Miami, Fla. native was one of the nationally sought recruiting prizes of Bielema's first Arkansas recruiting class. Kirkland started as a rookie last year.

BIELEMA BROUGHT JOHNSON TO NOSEGUARD
Johnson's emergence stunned. Redshirted as a slender defensive end by interim coach John L. Smith in 2012, Johnson didn't play enough to letter last fall converting from D-end to D-tackle. So, eyes opened wide after the first August preseason scrimmage when Bielema told defensive coordinator Robb Smith and defensive line coach Rory Segrest to move 335-pound first-team nose tackle DeMarcus Hodge out to tackle and switch Johnson, only 255, to nose.

Against nationally fifth-ranked reigning SEC champion Auburn, Johnson posted a quarterback sack among three tackles and against Nicholls State made three of his four tackles behind the line for minus 24 yards including 2.5 quarterback sacks.

Bielema tends to rely on his coordinators and position coaches for personnel placement and pecking order, but the former Iowa nose guard and former Kansas State and Wisconsin defensive coordinator took it upon himself to switch Johnson from 3-technique tackle to nose.

"I really kind of stay out of those personnel things until I see something that I glowingly know can help us," Bielema said. "After that first scrimmage it was clear, we're going to let him play with speed in there and be active. And I didn't realize how strong he is. When he's got his hands on you, he is a very physical player. He plays with a very high motor."

Defensive coordinator Smith also cited Johnson's "great motor."

"He does all the little things right," Smith said. "He understands leverage. His hands are always in the right place, his pad level is always in the right place and he plays hard and he does the things that Coach Segrest tells him to do. That will take you a long way in the game of football."

Bijhon Jackson (6-2, 324), the heralded freshman from El Dorado, backs up Johnson. He has progressed with four tackles, three against Nicholls State with one behind the line, in two games.

"I thought Bijhon was a lot, lot better this week," Smith said. "Nothing to do with the competition, but just in his approach having gone through it one time. We're expecting bigger things from him to come."

INJURY UPDATE
Sophomore running back/kick returner Korliss Marshall of Osceola; sophomore defensive end Deatrich Wise, freshman linebacker Randy Ramsey, sophomore safety De'Andre Coley, and junior safety Davyon "Sleepy" McKinney of Forrest City, all withheld from the Nicholls State because of various injuries, should be ready Saturday.

Senior starting safety Alan Turner of Junction City, watching much of Saturday's second half without pads after a "tweak," should play Saturday, the coach said.

Senior cornerback Tevin Michel misses his third consecutive game because of a pulled hamstring and odds increase that he will redshirt, Bielema said.

HOGS VS. N. ILLINOIS ON ESPNU
Arkansas plays its first night game on Sept. 20. To accommodate ESPNU's telecast, the Arkansas vs. Northern Illinois nonconference game kicks off at 6 p.m. at Reynolds Razorback Stadium.
"