Hogs subdue scrappy Samford late 31-21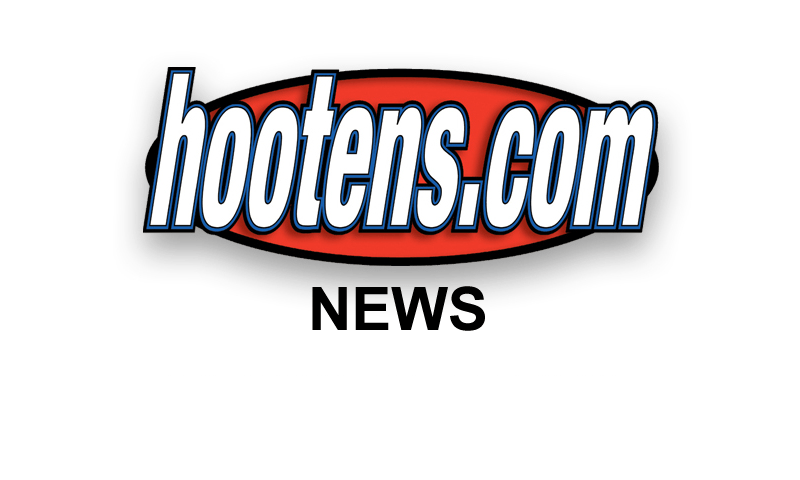 Zach Hocker nailed a 53-yd
field goal Saturday night.
LITTLE ROCK - The last time the Arkansas Razorbacks played a 30-something-points underdog in Little Rock, they lost by three points last year to Louisiana-Monroe.
Trailing 21-17 Saturday night after successive Samford third-quarter touchdowns, the Razorbacks appeared headed down the wayward path again at War Memorial Stadium.
But with freshman running back Alex Collins creating company too fast for the FCS Samford Bulldogs to corral, the Razorbacks overcame their turnovers, penalties and the gritty 30-plus point underdog Bulldogs to prevail 31-21 before an announced 47,358 that Bielema praised.
"I told our guys we gave them every reason to boo you, but they didn't," Bielema said. "The crowd was awesome. We got off to a great start and then they scored on us and we hit a funk and for awhile we were showing how to lose a football game but we did what we needed to do in the fourth quarter. Samford is a good team that will win a lot of games in their division."
Winning 34-14 last week over Louisiana-Lafayette, Bielema's Razorbacks return to campus 2-0 for next Saturday's 11:20 a.m. game with Southern Mississippi.
Samford, a victor last week over Georgia State, was out for its second straight FBS scalp until Brandon Allen's key third-and-11 pass for 11 yards to Julian Horton kept alive the go-ahead drive that Collins fueled with 10- and 21-yard runs before running back Jonathan Williams scored from the 2 with 13:38 left in the fourth quarter.
Williams' fumble, after being hit by Justin Shade with Trey Wesley recovering it at the Arkansas 24, set up the first of Samford's stunning two third-quarter touchdowns.
Collins broke a 55-yard run to the 14 and tallied the 2-yard TD that iced it at 9:04, though he drew Bielema's ire for drawing an unsportsmanlike conduct penalty for throwing the ball in the stands in celebration. "Alex Collins will not do that again," Bielema said. "If he does, he will not be here. We had some teaching moments that we will have conversations about tomorrow."
A personal foul penalty on cornerback Tevin Mitchel also drew Bielema's postgame public admonishment. "Tevin Mitchel has got to control his emotions," Bielema said. "I pointed it out to both of them and they will learn from it."
Collins netted 172 yards on 24 carries and Williams netted 126 yards on 17 carries, marking the second successive week both running backs exceeded 100 yards. They became Arkansas' first tandem to rush 100-plus the first two games of the season.
Arkansas netted 333 yards rushing, while Allen completed nine of 17 without an interception for 125 yards and two TDs. Samford running back Fabrian Truss netted 103 yards rushing on 16 carries for acting Coach Bill D'Ottavio's, coaching his second game in the absence of head coach Pat Sullivan convalescing from back surgery.
Samford's Bulldogs came out ready for Arkansas' run, so quarterback Brandon Allen passed them silly on the game's opening possession. Allen's first pass connected with Javontee Herndon for 35 yards down the left sideline on second and 7. His next on third and 4 went 7 for a first down to Julian Horton and he followed that faking a handoff then rolling right to throw a 24-yard TD to tight end Mitchell Loewen, the first catch in the sophomore's UA career to complete an 8-play, 75-yard drive.
The running game, especially Jonathan Williams' 46-yard carry around left end, set up Arkansas' 14-0 lead achieved on Allen's 7-yard rollout pass to Herndon at 7:36 of the first quarter.
Zach Hocker kicked both PAT's and kicked a 53-yard field goal for a 17-7 lead after a holding penalty denied what would have been an Arkansas first down at the Samford 19 and instead shoved the Hogs back to Samford's 36. Later in the second quarter an offensive pass interference penalty charged to tight end Hunter Henry erased an Arkansas first down and forced the Hogs' lone punt of the half.
Samford went three and out its first possession, but Samford running back Fabian Truss dropped quarterback Andy Summerlin's third down pass.
On Samford's next possession, the Bulldogs spread out the Hogs and picked them apart on a 13-play, 75-yard drive that consumed six minutes and tallied Kelsey Pope's 2-yard TD run to cut it to 14-7 with 1:36 left in the first quarter. Summerlin's 18-yard pass to tight end Zeke Wallters at the Arkansas 2 on third and 9 set up the TD.
Samford had a chance for more. Herndon got hit by Shade and finished a 20-yard punt return fumbling to Samford's Wesley at the Arkansas 35, the same duo whose hit and recovery set up Samford's TD that closed it down 17-14 at 11:22 of the third quarter. Samford didn't score off the first half fumble.
Arkansas defensive tackle Robert Thomas' second-down sack of Summerlin followed by an incomplete pass had the Bulldogs out of field goal range and punting before Allen took a knee to take a 17-7 Arkansas lead to the locker room.
Arkansas' defense started the game without defensive end Trey Flowers, named SEC Defensive Lineman of the Week for his performance against Louisiana-Lafayette, linebacker Jarrett Lake and safety Rohan Gaines. Gaines and Flowers were injured during the Louisiana-Lafayette game, and Lake was withheld for this game only for disciplinary reasons, Bielema said postgame.
Junior safety Alan Turner of Junction City, starting in Gaines' place, played on despite his father passing away Friday night from cancer, Bielema said. "To have his father pass last night and to go out and play the way he did speaks volumes of what kind of kid we have there," Bielema said.
JC transfer Martrell Spaight started in Lake's place and redshirt freshman Brandon Lewis debut started in place of Flowers.
"