UCA vs. E. Illinois in-depth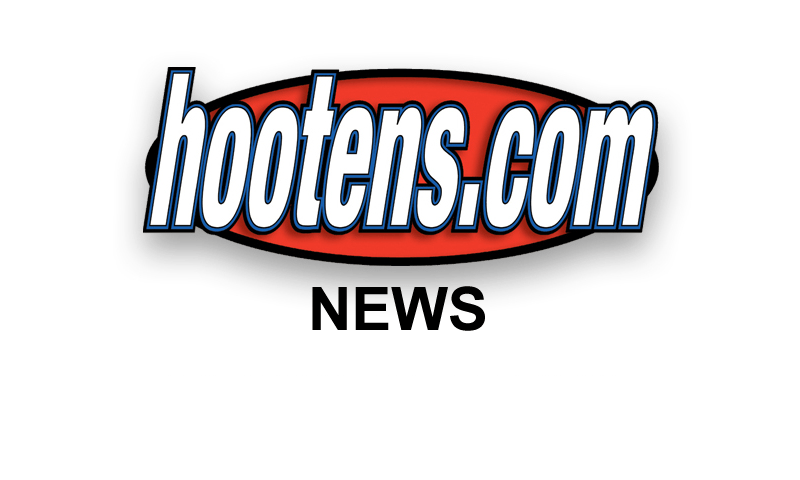 UCA BEARS (1-0, 0-0) at E. Illinois (0-1, 0-0)
2010 UCA SCHEDULE
Sept. 2 vs. Elizabeth City State W, 47-20
Sept. 11 at Eastern Illinois 1:30 p.m.
Sept. 18 Murray State 6 p.m.
Sept. 25 at Tulsa 6 p.m.
Oct. 9 NW State* (HOF) 6 p.m.
Oct. 16 at Stephen F. Austin*^ 2 p.m.
Oct. 23 at Nicholls* 4 p.m.
Oct. 30 SE Louisiana*^ (HC) 2 p.m.
Nov. 6 at Texas State*^ 2 p.m.
Nov. 13 Sam Houston State* 3 p.m.
Nov. 20 McNeese State* 3 p.m.
* Southland Conference games
^ Southland TV game All times CST
CLINT CONQUE TIED FOR MOST WINS
Conque, in his 11th season at UCA, has a 74-43-0 overall
record. Conque, who came to UCA from the offensive coordinator
position at Louisiana Tech in 2000, is tied with UCA Sports Hall
of Famer Harold Horton as the winningest football coaches in UCA
history (74 victories). They are the only two coaches in school history
to reach the 70-win mark.

ON THE AIR
The UCA Radio Network returns for the third year in the capable
hands of Steve Sullivan, Justin Acri and Monty Rowell live on
The Point 94.1, KUCA 91.3 and ucasports.com.

LAST WEEK
UCA 47, Elizabeth City State 20
Junior quarterback Nathan Dick threw for 351 yards and three touchdowns
and connected with senior wide receiver Kenneth Robey on two of
the three scores as the Bears downed the Vikings 47-20 before a crowd
of 9,121 at First Security Field at Estes Stadium.

Dick and Robey, both in their first starts at UCA, helped the Bears roll
up 585 yards of total offense, their highest total since they accumulated
662 yards against Texash State on 10-11-07.

Dick and redshirt freshman Wynrick Smothers combined to throw
for 371 yards through the air as UCA tallied 33 first downs. Nine different
players caught passes while five players rushed for at least 30 yards.
Smothers and sophomore running backs Terence Bobo and Anthony
Blackmon all had rushing touchdowns, while senior Willie Landers also
caught a touchdown pass.

UCA's defense allowed two big plays early then settled down and
controlled the Vikings' offense. After allowing two touchdowns in the first
quarter, UCA gave up just a pair of field goals the rest of the way. The
Bears recorded 11 plays of minus yardage.

150-YARDS PLUS
UCA senior Kenneth Robey caught 9 passes for 151 yards and three
touchdowns last week. He was the seventh player under Coach Clint
Conque to tally more than 150 receiving yards in a game and the first
since Eric Ware had 174 against Northwestern State on 11/8/08.
Robey is the 18th receiver in school history to top the 150-yard mark
at UCA.

350-YARDS PLUS
UCA junior quarterback Nathan Dick threw for 351 yards last week
against Elizabeth City State. He is the 12th quarterback under Conque to
throw for at least 350 yards in a single game, the first since Robbie Park
had 358 passing yards against Glenville State on 9/26/08.
Zak Clark (2002, 2004) has the most 350+ passing games in UCA
history with four, including a school-record 496 yards against Henderson
State on 9/21/02.

SLOW START
UCA's All-Conference kicker Eddie Carmona had a rare sub-par outing
in the season opener against Elizabeth City State. Carmona missed
a 31-yard field goal in the first quarter and later misfired on two PATs.
The first PAT miss broke a string of 42 straight for the Charleston,
Ark. kicker. Last season Carmona was 37 of 37 on PATs and 16 of 20 oni
field goal attempts. Carmona did have a nice debut as punter, averaging
43.0 yards on two punts. He also averaged 64.1 yards on kickoffs
with three touchbacks.

EARlY OFFENSE
UCA exploded for 407 yards of total offense in the first half of the
season opener, which is more than Elizabeth City State had for the entire
game (380). Junior quarterback Nathan Dick had 312 passing yards (21 of 26)
at halftime as the Bears racked up 26 first downs in the opening half.

POSSESSION TIME
The Bears had the ball for 34:29 last week against the Vikings,
including 11:12 of the first quarter. For the season a year ago, UCA held
exactly a two-minute advantage over its opponents in possession time.

vs. STATE OF ILLINOIS
The UCA football program has only played three schools from the
state of Illinois in school history, and has a 1-2 overall record.
UCA beat Quincy University 51-6 in 2008. UCA lost to Illinois State
18-3 in 2006 and lost to Southern Illinois 24-12 in 1996. Both of the losses
were on the road in Normal and Carbondale, respectively.

WALKING WOUNDED
The only significant injury for the Bears during fall camp was the loss
of senior tight end Rico Moss. Moss, from Hope, Ark., tore his achilles
during the Bears' first scrimmage and is lost for the season. He has had
five knee surgeries during his career.
Moss was a preseason first-team All-SLC selection.
Two senior starters sat out season opener in cornerback Henry Minor
and defensive tackle Kit Coleman. Both are expected back this week.

NATIONAL POLLS
Eastern Illinois is ranked in the two national FCS polls released this
week. The Panthers are ranked 16th in the coaches' poll and 23rd in the
Sports Network poll. UCA received votes in both polls.

ON THE TUBE
UCA will play three games this season on the Southland Conference
Television Network, including one home date with Southeastern Louisiana
on Sept. 30 at First Security Field @ Estes Stadium. That game will also be
UCA's Homecoming game. The other televised games will be at Stephen
F. Austin on Sept. 26 and at Texas State on Nov. 6.
"