Hootens.com national D-I Top 25 with picks and analysis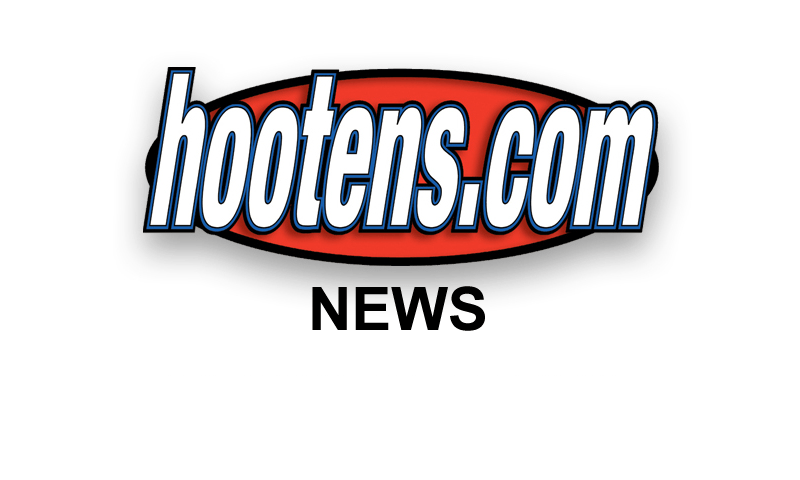 hootens.com Top 25
1. Ohio State (1-0): Terrelle Pryor got his Heisman Trophy campaign off to a rocking start, but that involves an asterisk since it was against Marshall. Do that this week against Miami and there's your frontrunner.
2. Boise State (1-0): In classic coachspeak, Broncos coach Chris Peterson said Monday's 33-30 win over Virginia Tech was just Game 1. He forgot the part about virtually assuring his team a spot in the BCS title game.
3. Alabama (1-0): Alabama still has talent and depth. No Heisman Trophy winner Mark Ingram. No Marcell Dareus, Alabama's best defensive player. Yet a good Penn State team may be hard-pressed to stay within two touchdowns in Tuscaloosa.
4. TCU (1-0): About the only things not impressive in the Frogs' 30-21 win over Oregon State were the Nike uniforms. It looked like someone ran out of spray paint.
5. Texas (1-0): Longhorns' offense may be a work in progress early, making the play of its opportunistic defense that much more important.
6. Wisconsin (1-0): First, a 41-21 win over UNLV. Now a home game against San Jose State. If nothing else, the Badgers will learn how the West is won — and that's by scheduling easy non-conference games.
7. Georgia (1-0): Limiting Louisiana-Lafayette to a touchdown is one thing, but if the Bulldogs can turn in a similar effort at South Carolina, new defensive coordinator Todd Grantham may be just the hire Georgia was looking for.
8. Virginia Tech (0-1): No reason to penalize the Hokies too much after rallying from a 17-0 deficit against Boise State and then nearly pulling off the win. Tech should easily take out any frustration off a 33-30 loss on James Madison.
9. Florida (1-0): Just a guess here, but the shotgun snap is probably being addressed this week in Gainesville. Gators were among many ranked teams that looked uninspiring in their openers, this one a 34-12 win over Miami (Ohio), which won just one game in 2009.
10. Oklahoma (1-0): Speaking of highly ranked teams nearly laying an egg, what's up with OU's 31-24 escape against Utah State? Sooners better up their performance considerably with explosive Florida State coming to Norman.
11. Penn State (1-0): True freshman QB Robert Bolden was nearly flawless against Youngstown State. But his next test Saturday is against 100,000 fans and a hungry defense at Bryant-Denny Stadium. They don't come much tougher for a QB, who two games ago, was playing in high school.
12. Nebraska (1-0): Bo Pelini may have found a quarterback he likes in Taylor Martinez (127 rushing yards and three scores against woeful Western Kentucky). That's a weapon the Huskers didn't have last year.
13. Iowa (1-0): Beating Eastern Illinois doesn't say much, but a convincing win over Iowa State would. In-state rivalry should bring out the best in Iowa State. The Hawkeyes better be ready.
14. Miami (1-0): 'Canes could vault themselves into the Top 5 and into national title conversations with a program-changing win at Ohio State. But despite an impressive debut against outmanned Florida A&M, that's a big if.
15. Auburn (1-0): As prolific as Auburn was on offense against Arkansas State, Cameron Moore and Co. may have all they want -- and then some -- Thursday night on the road at Mississippi State. This has trap game written all over it.
16. USC (1-0): It could be that kind of year for the men of Troy. Scoring 49 points against Hawaii, but giving up 36. Some good, some bad in a year of summer turmoil for the Trojans. The good should continue Saturday back on the mainland at home against Virginia.
17. Oregon (1-0): The Ducks' 72-0 shellacking of New Mexico is a little deceiving. After all, it was only 59-0 at halftime. Not sure if Oregon's blowout says more about the Ducks or more about the miserable state of the UNM program. A win at Tennessee would answer that.
18. Florida State (1-0): What was more surprising, the 59-6 blowout of Stamford or 15,000 empty seats in Jimbo Fisher's debut as head coach? Task at Oklahoma will be tough, but not insurmountable.
19. Arkansas (1-0): First time since 2007 the Hogs held an opponent without a touchdown. OK, so it was Tennessee Tech, at least it was a start. UA has one more tune-up, this one against Louisiana-Monroe, before facing Georgia and Alabama.
20. Georgia Tech (1-0): The bad news? Yellowjackets must go on the road. Good news? It's at Kansas, which lost to North Dakota State at home, 6-3.
21. BYU (1-0): Cougars go from facing Washington QB Jake Locker, the likely No. 1 pick in next year's NFL draft, to the option attack of Air Force. Talk about your extremes as well as a chance for an upset.
22. Utah (1-0): Doubt the Utes at your own risk. An overtime win at Pitt has Utah set up for another 10-win season before departing for the Pac-10.
23. Oregon State (0-1): Like Virginia Tech's loss to Boise State, Oregon State shouldn't be thrown under the bus after a 9-point loss to TCU in what was essentially a home game for the Frogs. They have a week off before games with Louisville and Boise State.
24. West Virginia (1-0): Friday is the Coal Bowl with game at Marshall. It's for the state's bragging rights, if that means anything.
25. Missouri (1-0): Tigers beat Illinois for the sixth year in a row. Too bad for Missouri that series is ending.

THIS WEEK'S PICKS
Louisiana-Monroe (0-1) at Arkansas (1-0): Another 300 yards passing by Ryan Mallett and another win by at least 30 points...Arkansas 45, ULM 13.

Arkansas State (0-1) at Louisiana-Lafayette (0-1): Both teams taken to the woodshed last week by SEC teams Auburn and Georgia. But ASU has got enough offense to win this one on the road...ASU 28, ULL 21.

S. Florida (1-0) at Florida (1-0): If Gators don't get the offensive kinks worked out, they could find themselves with an ugly loss...Florida 23, South Florida 10.

Georgia (1-0) at South Carolina (1-0): It would be just like the ol' Ball Coach to pull one out against what used to be a hated rival when Steve Spurrier was at Florida...South Carolina 17, Georgia 13.

Miami (1-0) at Ohio State (1-0): That's Miami of Florida, not Miami of Ohio, the Buckeyes host. Still, home field should make the difference...Ohio State 20, Miami 14.

Penn State (1-0) at Alabama (1-0): Asking a true freshman QB to come into Tuscaloosa and pull out a win is asking a bit too much...Alabama 24, Penn State 10.

Oregon (1-0) at Tennessee (1-0): Oregon may score only a third of what the Ducks did against New Mexico. But it will be enough...Oregon 24, Tennessee 21.

LSU (1-0) at Vanderbilt (0-1): LSU hung on to beat what amounted to the North Carolina JV, which was without 14 players last week. How about an upset special?...Vanderbilt 21, LSU 17.

Western Kentucky (0-1) at Kentucky (1-0): New coach Joker Phillips has no problem in getting his second win in a row...Kentucky 34, WKU 13.

Ole Miss (0-1) at Tulane (1-0): Ouch, that upset at the hands of Jacksonville State was not how the script was supposed to go for Houston Nutt, Jeremiah Masoli and Ole Miss. Could it be two in a row? It could...Tulane 28, Ole Miss 24.
"