ASU vs. La-Lafayette in-depth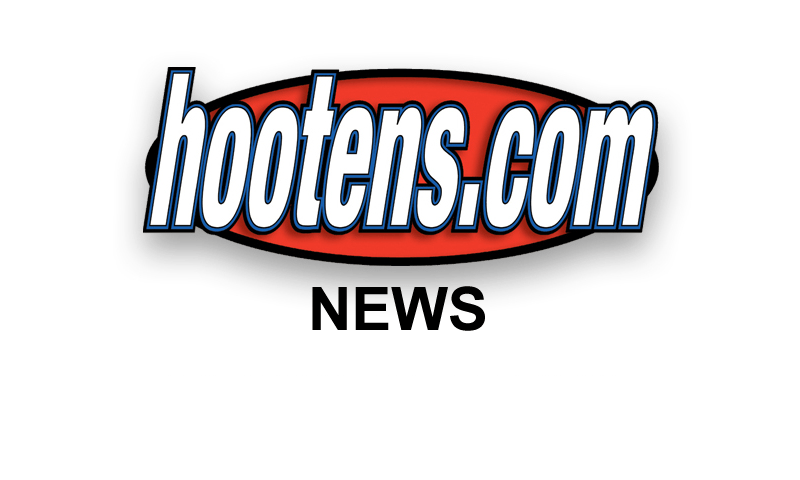 ARKANSAS STATE AT LA.-LAFAYETTE
THIS WEEK'S GAME: After kicking off its season
at No. 22 Auburn last week, Arkansas State remains
on the road Saturday at Louisiana-Lafayette to begin
Sun Belt Conference play. Saturday's game will be
televised by the Sun Belt Network, while every
A-State game can be heard live on
88.3 FM (Little Rock), 107.9 FM (Jonesboro)
and at AStateRedWolves.com.

2010 ASU Schedule
Sept. 4 at No. 22 Auburn (TV) L, 26-52
Sept. 11 at UL Lafayette* (TV) 2:30 p.m.
Sept. 18 Louisiana-Monroe* (TV) 7 p.m.
Sept. 25 at Troy* (TV) 6 p.m.
Oct. 2 Louisville 6 p.m.
Oct. 9 at North Texas* 6 p.m.
Oct. 16 at Indiana 11 a.m.
Oct. 23 Florida Atlantic* (TV) Noon
Nov. 2 Middle Tennessee* (TV) 6 p.m.
Nov. 13 Western Kentucky* 2 p.m.
Nov. 20 at Navy (TV) 2:30 p.m.
Nov. 27 at Florida International* TBA
*SBC game All Times Central

THE PRINCIPALS: Both Arkansas State and Louisiana
are coming off season-opening setbacks against a
nationally ranked team from the SEC. The Red Wolves
dropped a 52-26 decision at then-ranked No. 22 Auburn,
while the Ragin' Cajuns were handed a 55-7 defeat
at the hands of then-ranked No. 23 Georgia.
Saturday's game between ASU and UL will be
the first head-to-head game of the season
between two Sun Belt Conference opponents.

THE ASU-LA.-LAFAYETTE SERIES:
Arkansas State holds an all-time
record of 18-19-1 against Louisiana-Lafayette
in the series that dates back to the 1953 season.
As Sun Belt Conference opponents, the
Ragin' Cajuns lead the series 5-3. UL
Lafayette won last season's meeting in
Jonesboro, 21-18, but the home team had
won the previous eight meetings. Eight of the
last 10 meetings have been decided by six
points or less, including the last two years.
Saturday's game will be the 39th meeting alltime
between ASU and Louisiana-Lafayette.
ASU's 38 games played against the Ragin'
Cajuns ties the second most (along with
Southern Illinois) against any opponent in
school history. The last time A-State won at
Louisiana-Lafayette it was competing as an
NCAA Division I independent, defeating the
Ragin' Cajuns 20-7 in 1992.

FAMILIAR FOE: While Arkansas State and
Louisiana-Lafayette have both played as
members of the Sun Belt Conference since
the league's inaugural football season in
2001, it is not the first time the two teams have
shared a league. The Red Wolves and Ragin'
Cajuns were both members of the Big West
Conference from 1993 to 1995 and the Southland
Conference from 1971 to 1981.

THE LAST TIME vs. THE RAGIN' CAJUNS
(Jonesboro - Nov. 7, 2009): Facing a
21-3 deficit, then-freshman quarterback Ryan
Aplin came off the bench in the third quarter to
rally the Arkansas State Red Wolves to within
21-18, but a late interception by Louisiana-
Lafayette's Lance Kelley ended ASU's final
drive and the Ragin' Cajuns held on for the
21-18 Sun Belt Conference victory at ASU
Stadium.

With the Red Wolves trailing 21-3, Aplin directed
a 16-play, 68-yard drive that ended
with senior tailback Reggie Arnold's two-yard
touchdown run with 12:39 remaining to cut
the Cajun lead to 21-10.

Just over two minutes later, Aplin had the
Red Wolves in the end zone again when he
hooked up with freshman wideout Taylor
Stockemer on a 64-yard completion to set up
a five-yard scoring run from Arnold. Aplin
scrambled in for the two-point conversion to
put the Red Wolves within a field goal at 21-
18 with 10:10 remaining.

Arkansas State took over again at their own
33 with 5:07 to play and drove to the Ragin'
Cajun 39 before Kelley stepped in front of
Aplin's pass for the interception with 2:52 remaining,
and ULL was able to run out the
clock to preserve the win.
HEAD COACH STEVE ROBERTS: Arkansas
State head coach Steve Roberts is in his ninth
year at Arkansas State after leading the Red
Wolves to the 2005 Sun Belt Conference
Championship and to bowl eligible seasons
three of the last five years. During his first
eight seasons as the Red Wolves' head
coach, he guided ASU to 41 wins for its most
over an eight-year span at the school since
1985-1992. Roberts was named the 2005
Sun Belt Conference Coach of the Year.
Under Roberts, the Red Wolves have had 70
All-Sun Belt Conference selections, a Sun
Belt Conference Freshman of the Year, SBC
Offensive Player of the Year, two SBC Defensive
Players of the Year and an SBC Newcomer
of the Year.

ROBERTS CLIMBING VICTORIES LADDER:
Through his first eight-plus seasons as
the Red Wolves head coach, Steve Roberts
already has the fifth most victories among
ASU's 26 all-time head coaches with 41 wins.
Larry Lacewell (1979-89) holds the record for
victories with 69 and is followed by Bennie Ellender
(1963-70) with 52 wins, Bill Davidson
(1971-78) with 51 and Forrest England (1946-
53) with 49.
APLIN PUTS UP CAREER-BEST NUMBERS:
Ryan Aplin posted the best passing
numbers of his young career against No. 22
Auburn. The sophomore quarterback completed
28-of-42 passes for 278 yards, all career
highs, and one touchdown to help lead
Arkansas State to 366 yards of total offense.
Aplin's 28 completions tied the third most in
school history for a single game and are the
most by an ASU quarterback since 2004. He
completed a 61-yard pass, the second longest
of his career, to set up his 10-yard touchdown
pass that gave ASU a 6-0 lead. He directed
scoring drives that started from ASU's 18, 26
and 45 yard lines, as well as Auburn's 27.

IT'S GOOD: Playing in his first collegiate
game, true freshman kicker Brian Davis accounted
for a team-high eight points against
No. 22 Auburn. Davis was successful on both
his field goal attempts and made 2-of-3 extra
points, his only miss getting blocked. Davis'
first field goal was from 26 yards out and
pulled ASU within 28-16 of the Tigers, while
his final field goal from 41 yards brought
ASU's total score to 26 points.

NEW FACES: Twenty-one players competed
in their first career game at A-State last week
at Auburn, including three true freshmen,
eight redshirt freshmen, two sophomores, six
junior-college transfers (all juniors) and two
juniors . . . . . Additionally, six players started
their first career game at ASU, including
Dorvus Woods (DL), Justin Robertson (DE),
Walter Moody (CB), Darron Edwards (CB)
and Tausean Holmes (DB) on defense and
Anthony Robinson (WR) on offense . . . . . .
ASU had at least one player attempt his first
career punt (Neely Sullivent and Dean Gericke),
first career kickoff (Bobby Zalud) and
first career extra point and field goal (Brian
Davis). Tausean Holmes, Roderick Hall and
Dwayne Frampton all returned their first career
kicks and/or punts as well.

THE TOP 25: Auburn was the 12th ASU opponent
ranked among the nation's top 25
teams at the time of a game with the Red
Wolves under head coach Steve Roberts. Following
is a list of ranked opponents that ASU
has played under Roberts:
No. 2 Alabama (2008), L, 0-35
No. 4 Texas (2007) L, 13-21
No. 4 LSU (2004) L, 3-53
No. 6 Auburn (2006) L, 0-27
No. 13 Iowa (2009) L, 21-24
No. 16 Virginia Tech (2002) L, 7-63
No. 17 Missouri (2004) L, 20-52
No. 18 Nebraska (2009) L, 9-38
No. 22 Auburn (2010) L, 26-52
No. 25 Memphis (2004) L, 35-47
No. 25 Mississippi (2002) L, 17-52

TV TIME: Arkansas State currently has seven
televised games scheduled for the
regular season, the second most in school
history. A-State played eight regular-season
games on television last season for the
record. The Red Wolves have three league
games (UL Lafayette, ULM, FAU) set to be televised
on the Sun Belt Network, while the
Auburn game will be carried by Fox Sports
South, the Troy game by the Troy/ISP Network,
the Middle Tennessee game by ESPN2
and the Navy game by CBS College Sports.
"