Gameday: Arkansas St. at Auburn preview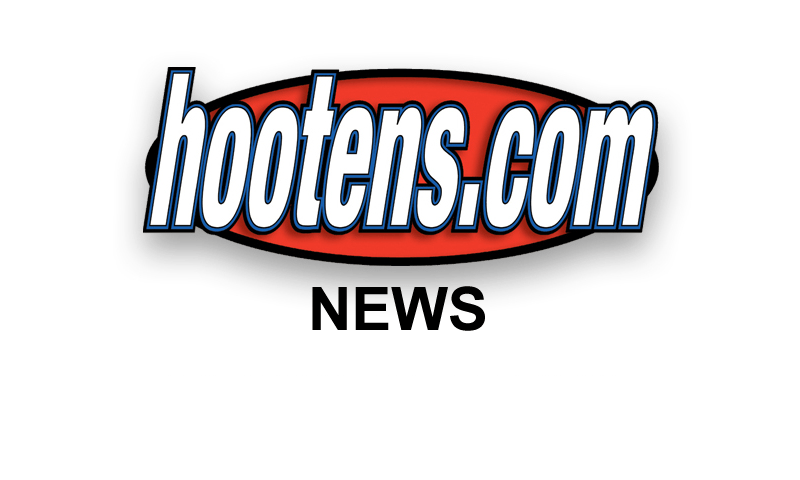 ASU Red Wolves (1-0) vs. Auburn (1-0)
6:30 tonight, Jordan-Hare Stadium
Radio: EAB Sports/Red Wolves Radio Network (93.3 Little Rock)
TV: Fox Sports Net
| | |
| --- | --- |
| | |
| | ATH Fredi Knighten |
ON TAP: Arkansas State carries a nine-game winning streak into its first road game of the season, facing Auburn today at Jordan-Hare Stadium in a Fox Sports Net televised game. Every A-State game can be heard live on 107.9 FM in Jonesboro, 93.3 FM Little Rock and via AStateRedWolves.com.
AN A-STATE VICTORY WOULD . . .: Extend its winning streak to 10 games, which would be its longest since 1975 when it posted an 11-0 record . . . Extend its road winning streak to five games for its longest since winning seven in a row from 1974-75 . . . Make Bryan Harsin its first head coach to win his initial two games at the school since 1971 . . . Give the Red Wolves their first victory over an opponent while it was a member of the SEC . . . Make it 2-0 for the first time since 2008.
THE PRINCIPALS: A-State, the back-to-back Sun Belt Conference champions, claimed a season-opening win for the first time since 2009 with a 62-11 victory over UAPB. A-State will be looking for its first 2-0 start since 2008, but will have to defeat an SEC opponent for the first time to get there. The Red Wolves will carry a four-game road winning streak into Saturday's game, while Auburn is coming off a 31-24 home victory over Washington State in Gus Malzahn's debut as the Tigers head coach.
THE ARKANSAS STATE - AUBURN SERIES: While Arkansas State and Auburn will meet for the third time ever on Saturday, it will mark the first time the Tigers won't enter a game against the Red Wolves with a national Top-25 ranking. A-State suffered a 27-0 setback in 2006 when Auburn was ranked No. 6 and fell 52-26 to the eventual national champions when they were No. 22 in 2010.
A-STATE vs. THE SEC: Arkansas State will play an SEC foe for the first time since its 2010 season opener when it faced Auburn as well. Although A-State has never defeated a team while it was a member of the SEC, it has picked up victories over two current schools prior to them joining the league. A-State defeated Ole Miss 10-0 in 1915 and has also tied the Rebels twice. The Red Wolves defeated Texas A&M 18-14 in 2008 as well. A-State has played Ole Miss 23 times, more than any other current SEC member.
BY THE NUMBERS . . .
1 of just 16 FBS programs to win at least 20 games over the last two years (2011 & 2012).
1 rushing touchdowns needed by David Oku to tied the ninth most (19) in school history.
1 receiving touchdown needed by Allen Muse to tie the 10th most (8) in school history.
2 consecutive Sun Belt Conference championships (2011 & 2012).
2 consecutive bowl games, including a 17-13 victory over No. 25 Kent St. in the 2013 GoDaddy.com Bowl.
2 ASU was picked to finish 3rd in the preseason Sun Belt Coaches Poll with 45 pts. and 2 first-place votes.
4 players with 100 yards rushing vs. UAPB, making A-State just the 7th FBS team to accomplish the feat.
4 consecutive victories at Liberty Bank Stadium.
4 consecutive road victories (8-4 road record over the last two seasons).
4 scoring drives versus UAPB that took less than one minute off the clock.
5 of the last eight seasons have seen A-State achieve bowl eligibility.
5 players named to one of college football's major award watch lists.
6 consecutive regular-season games the A-State defense hasn't allowed 100 yds rushing to an opponent.
7 players (Albright, Carrethers, Haunga, McCants, Muse, Oliver, Williams) already with their degree.
7 preseason All-Sun Belt Conference selections, the most in the league.
8 consecutive winning seasons at Liberty Bank Stadium.
9 consecutive victories by A-State are the second most in the nation behind only Ohio State (13).
9 plays of 20 yards or more by A-State versus UAPB.
10 win seasons in 2011 & 2012, making ASU the first team in SBC history w/ back-to-back 10-win campaigns.
10 Sun Belt Conference Team Academic Awards over the last 11 years.
10 wins in 2012 tied the 4th most in school history & matched its most ever since joining the FBS?in 1992.
13 votes in the final 2012 USA Today Coaches Top 25 poll, ranking A-State No. 32 in the nation.
14 statistical categories in which A-State ranks among the top 10 teams in the nation after one game.
15 Sun Belt Conference victories over its last 16 league games.
18 A-State players named to at least one preseason All-Sun Belt Conference team.
20 A-State wins over its last 25 regular-season games dating back to 2011.
23 All-Sun Belt Conference selections over the last two years combined.
28 votes in the final 2012 Associated Press Top 25 poll, ranking A-State No. 32 in the nation.
53 points needed by Brian Davis to break the Sun Belt record for career points by kicking (295).
91 yd rush by Michael Gordon vs UAPB matched the 2nd longest in ASU?history.
103 receptions by J.D. McKissic last year that broke the school record for a single season.
300 yards or more of total offense recorded by ASU?in 36 of its last 39 games.
509 rush yds in its season opener were the most in the nation last week & the 5th most in school history.
26,398 was ASU's school-record home attendance for the 2012 season.
26.7 million-dollar football facility project in Liberty Bank Stadium's north end zone announced.
HEAD COACH BRYAN HARSIN: Bryan Harsin was named the Red Wolves' 29th head football coach on Dec. 12, 2012. Harsin is a 13-year coaching veteran at the NCAA?FBS?level who has coached in 10 bowl games as either an assistant or offensive coordinator. Harsin, a finalist for the 2009 Broyles Award recognizing the top assistant coach in the country, has been associated with two nationally-prominent programs during his rise to A-State's head coach. Working closely with Chris Petersen at Boise State and Mack Brown at Texas, two of the most well-respected coaches in the country, Harsin spent the last seven seasons as an offensive coordinator with the Broncos and Longhorns.
HIGH MARKS: Arkansas State head football coach Bryan Harsin was ranked as the sixth best hire in the nation among 26 new coaches at the time, according to CBSSports.com. The article written by Dennis Dodd said the following when referring to A-State's 29th head coach: "We're talking a Sun Belt program that has changed its AD (once) and coaches (twice) over the last two years. Somehow the Red Wolves went from national championship game offensive coordinator (Malzahn) to Fiesta Bowl-winning offensive coordinator with a stop in Texas (Bryan Harsin). Not too shabby."
99th SEASON UNDER WAY: Arkansas State kicked off its 99th season of football Aug. 31, 2013, vs. UAPB. A-State now holds a 427-457-37 record since its inaugural 1911 season and has played in nine bowl games. ASU?did not field a football team from 1942-44 due to World War II. Arkansas State also didn't have a team in 1918 as World War I was ending.
STARTING STRONG: With the Red Wolves victory over UAPB, Bryan Harsin became the Red Wolves first head coach to win his inaugural game at the school since Larry Lacewell in 1979. The last time a head coach claimed victories in his first two games at Arkansas State was 1971 when Bill Davidson led his teams to wins over Wichita State and Northeast Louisiana (now Louisiana-Monroe). ASU's previous seven head coaches all suffered setbacks in their first game, including Al Kincaid, Ray Perkins, John Bobo, Joe Hollis, Steve Roberts, Hugh Freeze and Gus Malzahn.
FOR STARTERS: A-State improved to 45-47-6 all-time in season openers with its victory over UAPB. The Red Wolves claimed a win in their season-opening game for the first time since 2009. ?The last time A-State started 2-0 was 2008 when it knocked off Texas A&M and Texas Southern to begin the year.
ON A ROLL: ASU has won nine consecuve games for the first time since 2011 when it won its last nine regular-season games. The last time A-State won 10 consecutive games was 1975 when it posted an 11-0 record. The Red Wolves' nine-game winning streak is the second longest in the nation behind only Ohio State. It also ties the third longest in school history behind 16 from 1969-71 and 15 from 1974-76.
FOUNTAIN OF YOUTH: Arkansas State has 25 underclassmen (sophomores or freshmen) listed on its 2-deep. The list includes 13 sophomores, six redshirt freshmen and six true freshmen. ?Among the underclassmen, six are listed as starters on the offensive or defensive side of the ball. A-State's 25 underclassmen on its two-deep is tied for the 14th most in the nation with Colorado and Illinois, while Virginia listed 34 on its initial two deep for the most among all teams.
IN THE POLLS: Arkansas State ended the 2012 season receiving votes in the fianl major polls, including 28 in the Associated Press Top 25 Poll and 13 in the USA?Today Coaches Top 25 Poll. Both totals placed the Red Wolves 32nd in the nation. The Red Wolves were also among "others receiving votes" in the 2013 preseason USA?Today Coaches Top 25 Poll.
RED WOLVES' TEAM HONORS AWARDED: The A-State football coaching staff issued the following team honors to some of its top performers following the Red Wolves' game against UAPB:
Offensive MVP - David Oku (Sr., RB)
Defensive MVP - Qushaun Lee (Jr., LB)
Special Teams MVP - Kelsey Collins (Jr., CB)
Leader of the Pack - Steven?Haunga (Sr., LG)
Tempo Setter - Ryan Carrethers (Sr., NT)
Hard Hat - Artez Brown (Jr., CB)
300-PLUS: Dating back to the 2010 season, Arkansas State has posted at least 300 yards of total offense 36 of its last 39 games. A-State finished the 2013 GoDaddy.com Bowl with 285 yards, snapping a streak of nine consecutive games with over 300 yards total offense.
LIGHTING UP THE SCOREBOARD: After scoring 62 points in its season opener, A-State has now posted at least 30 points in 19 of its last 24 regular-season games dating back to the 2011 season. The Red Wolves' 10 games with at least 30 points last year were their most since 1951 when it hit the total 10 times as well.
NCAA RECORD: A-State became the seventh FBS team in NCAA history to have four players (David Oku, Fredi Knighten, Michael Gordon, Sirgregory Thornton vs. UAPB) rush for over 100 yards in the same game. The other teams include Arizona (1951), Texas (1969), Alabama (1973), Army (1984), Nebraska (2001) and Nevada (2009).
RUSHING RED WOLVES: The Red Wolves piled up 509 rushing yards versus UAPB, which were the most in the nation during the season's first week. A-State's total was also the fifth most in school history and the second most in Sun Belt history.
FINDING THE END ZONE: Senior running back David Oku, who posted 16 rushing touchdowns last season to tie the third most in school history, recorded two rushing touchdowns last game. Oku has now recorded at least one rushing touchdown in 11 of his 14 games played at Arkansas State.
PLAYING IN THE BACKFIELD: The Arkansas State defense recorded 15 tackles for loss and six sacks in its season opener. Its 15 tackles for loss tied Baylor for the most in the nation so far this season and were the Red Wolves most ever since joining the Sun Belt Conference. A-State's six sacks were its most since recording seven against Western Kentucky in 2010.
RUN STOPPERS: Arkansas State allowed just 12 yards rushing to UAPB in its season opener, marking the sixth consecutive regular-season game it hasn't allowed a team to rush for 100 yards.
WELL ROUNDED: The Arkansas State defense and offense both put up a performance that ranked among the top five teams in the nation during the season's opening week. The defense's 173 yards allowed were the fourth fewest in the nation, while the offense's 672 yards were the fifth most.
HOME OPENERS: With its victory over UAPB, Arkansas State won its ninth consecutive home opener dating back to the 2005 campaign. The Red Wolves now stand 29-11 all-time in home openers at Liberty Bank Stadium and are also 15-6 in such games since moving to the FBS in 1992.
HOME SWEET HOME: With a 5-1 home mark last season, Arkansas State secured its eighth consecutive winning record at Liberty Bank Stadium dating back to 2005. ASU?is now 37-8 at Liberty Bank?Stadium since the 2005 season and has won 12 of its last 13 home games. The Red Wolves actual on-field record all-time at Liberty Bank Stadium is 129-71-1 since it opened in 1974. ASU's six home wins in 2011 were its most since 1985.
RETURNING ALL-SUN BELT PEFORMERS: Arkansas State returns five All-Sun Belt Conference players from the 2012 season, including first team selections David Oku (Sr., RB) and Ryan Carrethers (Sr., DL). J.D. McKissic (So., WR) and Brian Davis (Sr., K) were both second-team choices, while Qushaun Lee (Jr.,?LB) was named honorable mention.
PRESEASON ALL-SUN BELT CONFERENCE: Arkansas State placed a league-high seven players on the 2013 Preseason All-Sun Belt Conference Team. Senior running back David Oku, sophomore wide receiver J.D. McKissic and sophomore center Bryce Giddens all represented the A-State offense on the preseason squad. ASU's defensive players earning a spot on the team were senior defensive lineman Ryan Carrethers, junior linebacker Qushaun Lee and junior safety Sterling Young. Senior kicker Brian Davis, also made the list.
RED WOLVES TABBED THIRD IN PRESEASON SBC POLL: The Red Wolves were picked third in the preseason coaches poll announced as part of the league's annual Media Day. A-State received 45 points and two first-place votes behind UL?Lafayette and UL?Monroe, which both received 57 points.
ASU ANNOUNCES FOOTBALL FACILITY PROJECT: Arkansas State University has announced a $26.7 million football facility project, including a two-level football operations building and 76,000 square-foot indoor practice facility in ASU?Stadium's north end zone.
SUN BELT CHAMPIONS: Arkansas State claimed its second consecutive outright Sun?Belt Conference championship in 2012. ASU has won nine conference championships all-time. ASU?won the Southland Conference seven times (1986, 1985, 1978, 1975, 1970, 1969, 1968). ASU also won the 2005 Sun Belt Conference title, but it was later vacated due to NCAA sanctions. Prior to the 2011 and 2012 seasons, the last time ASU won back-to-back conference championships was 1986 and 1985 when it was a member of the Southland Conference.
BACK-TO-BACK WINNING SEASONS: Arkansas State secured back-to-back winning seasons in 2011 and 2012 for the first time since 1986-87. ASU won 10 games in both 2011 and 2012, and its 19 combined regular-season victories were its most ever over a two-year span -- topping its 18 in 1974 and 1975.
"