Confident Hogs heavy favorites but they respect FCS Samford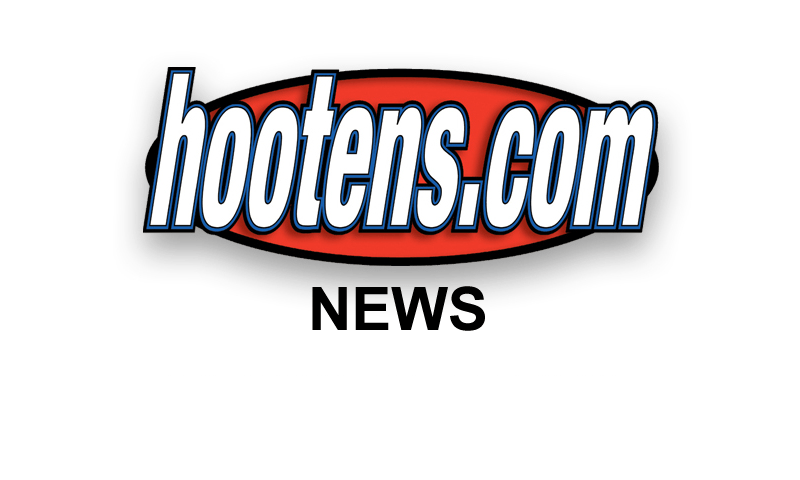 | | |
| --- | --- |
| | |
| | Soph LB A.J. Turner |
FAYETTEVILLE - Perhaps Saturday's change of venue will keep the Arkansas Razorbacks confident yet respectful as they were a week ago after an opening victory over Louisiana-Lafayette.

The Razorbacks were 10.5 point favorites last week when Coach Bret Bielema made his Arkansas debut in a 34-14 triumph at Reynolds Razorback Stadium in Fayetteville. They are favored by 32 this week over the Samford Bulldogs of the Southern Conference from the lower Football Championship Subdivision formerly known as 1-AA.

Kickoff is set for 6 p.m. Saturday on a pay-per-view TV game at War Memorial Stadium in Little Rock.

The Razorbacks were pumped full of season-opening adrenaline last week. While Bielema has seldom discussed last year' 4-8 disaster under interim Coach John L. Smith, the returning Razorbacks remember where their toboggan slide from No. 8 in the country to oblivion began. Louisiana-Monroe, a 30-point underdog of the same Sun Belt Conference from which Louisiana-Lafayette came last week, upset the Razorbacks 34-31 in overtime in the 2012 season's second game at Little Rock.

Arkansas lost its other Little Rock game last year, a 30-27 SEC outcome vs. Ole Miss.

Some national experts, including ESPN/ABC analyst Kirk Herbstreit, picked Louisiana-Lafayette last week to upend Arkansas. Precious few are picking Samford over Arkansas this week.

Arkansas played like the SEC school last week, unleashing a balanced attack of 292 rushing yards, including 151 by sophomore running back Jonathan Williams and 131 by freshman running back Alex Collins. Sophomore quarterback Brandon Allen completed 15 of 22 for 230 yards and three TDs without an interception.

Meanwhile, Arkansas' defense held ULL to 87 yards rushing while mostly stiffing ULL quarterback Terrance Broadway, last year's All-Sun Belt first-teamer.

So the Hogs have cause to feel good about themselves. That's fine with Bielema as long as it's not too good. Last week seven FCS teams upset teams of the FBS. Samford's Bulldogs of Birmingham, Ala. were one of them defeating Georgia State 31-21 in Atlanta.

Georgia State has only played football since 2010, but the Panthers officially become Sun Belt members next year and are a FBS pelt that Samford can brag about skinning.

And just one game separates Arkansas' dismal 2012 past from its promising start going into Little Rock.

"What I guarded against is all of a sudden everybody thinks you're not the bottom of the cellar anymore and all that jazz," Bielema said. "I do think that was a good team we beat, but on the same account, Samford, a team that beat a FBS team is going to come in with a lot of confidence into Little Rock."

Bielema said his never-changing pregame motto is: "Respect all opponents and fear none."

Certainly the Razorbacks should respect Samford's special teams, which were especially effective against Georgia State. "They had a kickoff return that went the distance," Bielema said. "They had a nice, big punt return. They blocked a punt."

The Razorbacks especially praised Samford running back Fabian Truss, quarterback Andy Summerlin, middle linebacker Justin Shade and free safety Jaquiski Tartt. Bielema called Tartt "as good as anybody out there right now."

Bielema said the Bulldogs showed their offensive and defensive efficiency by committing just four penalties.

They were especially efficient given their head coach, former Auburn Heisman Trophy quarterback Pat Sullivan, wasn't at the Georgia State game and won't be in Little Rock Saturday as he recovers from major back surgery.

Defensive coordinator Bill D'Ottavio ably handled last week's assignment and is acting head coach this week, too. D'Ottavio knows unlike last week, this is a true David vs. Goliath test for the Bulldogs playing for today's payday guarantee that helps fund their entire athletic program.

"I think as a competitor you look forward to big challenges and great challenges as both athletes and coaches," D'Ottavio said. "These kind of games are that type of situation. It's fun to play in these big venues in a historic place like Little Rock. We look forward to these kind of games."

It's Bielema's hope that by the fourth quarter the Bulldogs just look forward to the game being over. A week ago, the Hogs physically pounded the fading Ragin' Cajuns in sizzling heat. The forceast for kickoff Saturday calls for 94 degrees.


"I don't think Louisiana-Lafayette was really enjoying that second half," Bielema said. "I think our guys were. I think that's a really good thing."




"