RazOrbaX Report: After review, Hogs played cleaner than it appeared vs. Missouri State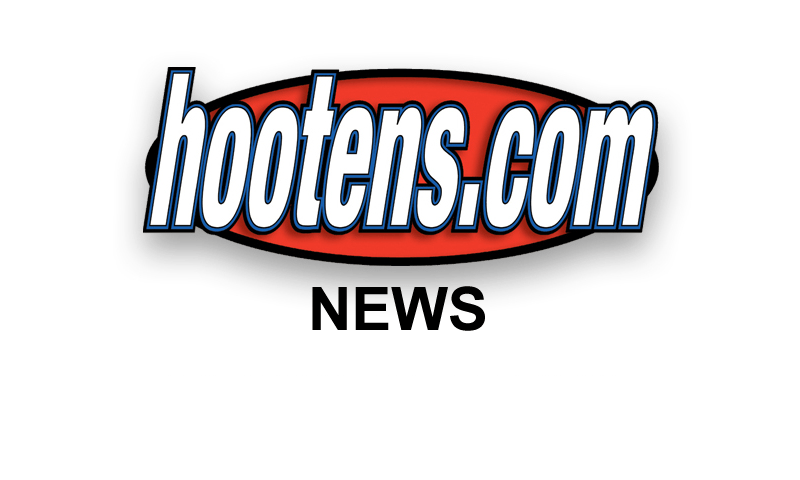 FAYETTEVILLE - How many times have you watched a movie or read a book again and saw/read things you did not remember before? Everyone in DWR Razorback Stadium expected a big HOG win last week. I expected a shutout. While I was not disappointed in the outcome, I was a little disappointed in the running game and the penalties and the one long pass the defense gave up. However, after watching the game on TV Sunday where I could see replays, I was pleasantly surprised. The Razorbacks played much cleaner than I first thought. Hindsight is 20/20!
| | |
| --- | --- |
| | |
| Hog QB Tyler Wilson | |
It was a humid day but the occasional cloud and some nice breezes throughout the day made it tolerable. I have seen it worse for opening games. The 1998 opener comes to mind, 105 stifling degrees at kickoff. Despite the heat, Arkansas fans tailgated early and in large numbers. I really enjoy people watching while we tailgate. Seeing families with elementary school age children all dressed in cardinal and just excited to be there. I do remember those days!

Offensively Arkansas opened in five-wide receivers set. This was a little surprising, but it should not have been. Rule one for most teams is to stop the run. Coach Petrino has talked about forcing the running game when the defense is stacked to stop it, so if that is the opponent's plan, throw the football! It was Missouri State's plan. Wilson and Mitchell took what the defense gave them and were efficient completing 80 percent of their throws. Even with Missouri State bringing extra defenders to stop the run, Arkansas was effective enough to get big plays out of play-action passes. The first drive had five-wide, four-wide and three-wide sets, but the touchdown pass was out of the good old I formation. Wright was in the wide slot left with Miles-Nash at tight end to the left. Hamilton split to the right. Junior college transfer fullback Kiero Small was in front of Ronnie Wingo. Wilson fakes to Wingo lead over left guard by Small. That fake causes the safety to take a couple of steps toward the line of scrimmage. Miles-Nash runs a curl and the other safety closes on him. This opens the field for Wright on the post, and Wilson puts it on the numbers. As for the running game, take out a bad snap loss of 11 yards and the couple of sacks of Wilson, and Arkansas gains almost 120 yards. A total of 150 a game will be a winning stat for the Razorbacks.

The Razorback defense played FAST, exactly what Coach Petrino and defensive coordinator Willie Robinson have been talking about since they arrived. The Razorback defense lined up in a four-man front usually with one tackle over the center most of the night. That front four got great push all night against the Bears. That let the linebackers roam and make tackles. Jerry Franklin was his steady self. Newcomer Alonzo Highsmith was outstanding and showed great speed in running down plays and in pass coverage. It's too bad Arkansas only has him for two years. The Razorback secondary looked good except for one play. With the line's push, I thought that the secondary would intercept a few more passes. We will see if they progress in that area.

What can you say about Joe Adams? There is nothing he cannot do. He could take a few snaps at tailback if necessary. Teams may start kicking away from him, but I guarantee Marquel Wade will make them pay for that. Look for a reverse at some point in the season. Zack Hocker may have missed his first extra point of his Razorback career but easily made up for it with his deep kickoffs. If Hocker can keep up the deep kicks, and the defense continues the "three and outs," teams will be punting from inside their 20 and Arkansas will start from their 40-yard line or better.

Hot Point Checkup
DEFENSE
Hit that line! Expect Arkansas to dominate the line of scrimmage in a big way. Newcomer Robert Thomas (#98) will be the one to watch. The Razorback defense did in a big way. Tenarius Wright, Chris Smith and Jake Bequette dominated. The Arkansas defensive tackles pushed offensive linemen back all night.

Take that ball! Look for the entire secondary to shut down Missouri States receivers and get a few turnovers. The secondary must not
give up any easy "pitch and catch" situations. Isaac Madison missed an interception in the second quarter, but Jerico Nelson got one in the third quarter. The HOGS did give up one easy catch for a TD.

Never yield! Coach Petrino has dropped the phrase "three and out" for the defense this year. This is a game to put that into practice. Six times in 12 possessions the Razorback defense produced a three and out. A one-play 33-yard TD pass killed the shutout.

OFFENSE
Right down the field! Wilson needs to be sharp getting the HOGS in the right play and the line needs to execute. Tyler Wilson did a great job of taking what the defense was giving. A 75 percent completion rate in your first game as the starter is pretty good.

Keep on going! Coach Petrino says his offense is about "feeding the studs." Well, Childs, Wright, Adams and Hamilton are studs. Just less than half of the completions and just over half of the receiving yards were to the studs!

On your toes Razorbacks! Perfection. Arkansas needs to set a new trend this year from most penalized to least penalized. Eight penalties is too many. The offense had four for 30 yards and the defense had three for 35 yards.

KICKING GAME
Carry on with all your might! Hocker adds kickoffs to his duties this year and deeper and higher are the things to look for in that respect. Zack Hocker kicked off nine times and five were touchbacks. Of the four returned, the long was 30 and the average was just under 24. Breeding punted twice, once for 50 and once for 32 that was fair caught at the 17-yard line.

Give a cheer! Joe Adams and Marquel Wade should excite fans with their returns of punts and kickoffs. Both will give other coordinators nightmares this season. If you are SEC Special Teams Player of the Week, you have done well! Adams' two returns set a school record and tied a SEC record. Joe is two TD returns short of tying Ken Hatfield's career-leading five.

UP NEXT: NEW MEXICO
It's on to Little Rock and the second tune-up game. New Mexico is a better team than they were last year and will have better athletes than Missouri State. It will be a game to see if the HOGS clean up the little things: some off line snaps by Travis Swanson; Ronnie Wingo hitting the hole at a little faster gear; the offensive line picking up the run and pass blitzes a little better; cutting down on the false start penalties. It will be a game to see if the secondary can handle a team that will throw the ball 30-plus times. The players are always excited to play in Little Rock, and it seems that Bobby Petrino has come to appreciate the central Arkansas crowd. Get there early to meet the team or plan a party and watch ESPNU. Either way, GO HOGS!

"