Class 6A Week 2 Rankings, Notes & Picks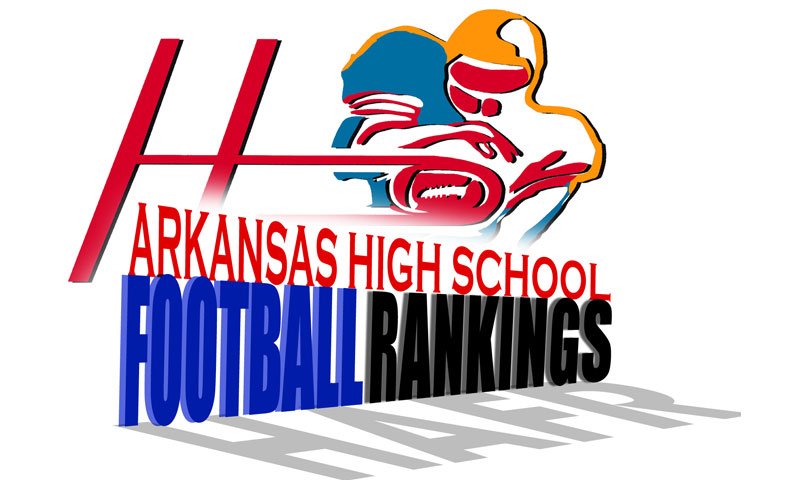 Hootens.com Class 6A Rankings
Week 2, 2022
Copyright Seventy Seven's Publishing
1. Pulaski Academy (2-0)
2. Greenwood (1-1)
3. Benton (0-1)
4. Lake Hamilton (2-0)
5. LR Christian (2-0)
6. LR Catholic (1-0)
7. El Dorado (0-1)
8. Sylvan Hills (0-1)
9. Marion (0-1)
10. West Memphis (1-0)
11. Greenbrier (1-1)
12. Searcy (0-1)
13. Mountain Home (0-2)
14. Van Buren (0-2)
15. Siloam Springs (1-1)
16. Russellville (0-1)
17. Greene Co. Tech (1-0)
18. Sheridan (0-1)
19. Jacksonville (0-1)
LAST WEEK
Hootens.com predicted 8 of 9 games involving Class 6A teams. For the season, hootens.com is 18-9 (67 percent) in games involving Class 6A teams.
WEEK 2 PREDICTIONS (favored team in ALL CAPS)
HOOTENS.COM GAME OF THE WEEK
No. 5 LR Christian at NO. 4 LAKE HAMILTON (3)
Little Rock Christian (2-0) mercy-ruled Shiloh Christian 49-14. The Warriors scored 14 points in each of the first three quarters en route to the victory.
Lake Hamilton's Justin Crutchmer scored 4 TDs, including one with 4
seconds left to give the Wolves a 26-21 win over Jonesboro.
6A EAST

EL DORADO (7) at Marion: El Dorado, defending Class 6A state champs, lost its opener last week to Class 5A's Camden Fairview 39-21. The Wildcats turned the ball over twice and had several miscues on special teams in the loss. Marion was idle last week after losing 21-10 in its season opener to Wynne.
Sylvan Hills at BENTON (9): Both teams look to bounce back from losses in Week 0 after taking Week 1 off. Sylvan Hills rushed for 351 yards in a 28-27 loss to Maumelle. Benton played tough against Bryant in

the Salt Bowl, losing 38-17. Braylen Russell rushed for 116 yards and 2 TDs on 27 carries.
Sheridan at SEARCY (7): Sheridan lost to White Hall 27-24 in Week 0 and did not play last week. The Yellowjackets led the Bulldogs 24-13 in the third quarter after a TD by Jarrett Atchley. Searcy's Dede Johnson ran for 227 yards and 4 TDs in a 40-39 loss to Batesville in Week 0.

WEST MEMPHIS (17) at Jacksonville: West Memphis edged Jonesboro 27-20 in Week 0 before having last week off. Quarterback Keyland Mills threw 3 TD passes in the win. Jacksonville has played once, losing 43-6 to Beebe in Week 0.

Greene Co. Tech at LR CATHOLIC (14): Greene County Tech routed crosstown rival Paragould 35-0 in Week 0. LR Catholic showed itself a  a team to be reckoned with after beating North LR 23-6 in Week 0.    QB Sam Sanders passed for a TD and ran for another.
6A WEST
PULASKI ACADEMY (35) at Russellville: Pulaski Academy eased past

Madison-Ridgeland Academy in Mississippi 48-40 last week. QB Kel
Busby completed 23 of 42 passes for 435 yards and 6 TDs. He also rushed for 91 yards on 8 carries. Jaylin McKinney caught 9 passes for 156 yards and 3 scores. Russellville's game with Hot Springs Lakeside was canceled because of severe weather. The Cyclones are 0-1 after losing to Morrilton in Week 0.
Mountain Home at GREENWOOD (25): Mountain Home lost to Class 5A Harrison 20-7 last week.  Cade Yates scored the only TD for the Bombers. Greenwood got past FS Northside 56-53 when Kane Archer threw a 39-yard TD pass to Grant Karnes on the final play of the game.
LR Christian at LAKE HAMILTON (3): See Hootens.com Game of the Week, above.
Siloam Springs at GREENBRIER (10): Siloam Springs (0-2) lost 38-7
to Alma last week. Siloam Springs' lone score was a 11-yard touchdown pass from Jackson Still to Jonathon Graves in the third quarter. Greenbrier led Vilonia 13-0, fell behind 14-13, then won 19-14 on Carter McElhany's 42-yard pass reception with 4:39 left to give Greenbrier the win.
OPEN Van Buren