Class 6A Week 2 Rankings. Notes & Picks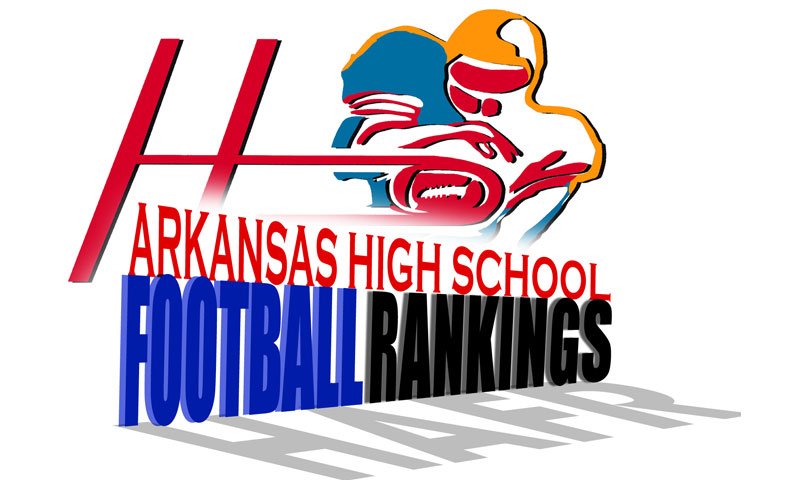 Hootens.com Rankings
Class 6A, Week 2, 2017
Copyright Hooten Publishing, Inc.
1. Greenwood (1-0)
2. El Dorado (1-0)
3. Jonesboro (1-0)
4. Pine Bluff (0-1)
5. West Memphis (1-0)
6. Benton (0-1)
7. Searcy (1-0)
8. Texarkana (0-1)
9. Marion (0-1)
10. Lake Hamilton (1-0)
11. Russellville (0-1)
12. Siloam Springs (0-1)
13. Mountain Home (0-1)
14. Sheridan (0-1)
15. Jacksonville (1-0)
16. LR Hall (1-0)
HOOTENS.COM GAME OF THE WEEK
No. 3 Jonesboro at Class 7A No. 10 Conway.
Teams have met six of the past seven years. Jonesboro beat Conway for the first time in 2016, 41-38. Jonesboro has won 25 of its past 31 regular-season games, but two of those losses came to Conway. Conway has lost five of its past six non-conference contests. Jonesboro senior quarterbacks A.J. Aycock and Tyson Williams will test Conway's stingy secondary led by all-conference safety Will Kennedy.
LAST WEEK
Hootens.com correctly picked 14 of 16 games (88 percent) involving 6A teams.
TV LAND
Hooten's Arkansas Football airs 10:30 a.m. Saturdays on KATV (ABC Little Rock) Channel 7, covering the Razorbacks, high school teams and players to watch. Benton's Beau Belcher (4.2 GPA, 34 ACT) receives the prestigious Arkansas Air Guard Scholar Athlete of the Week award on Saturday's show.
WEEK 2 PREDICTIONS (favored team in CAPS followed by point spread)
6A EAST
JONESBORO (1) at Conway: See Class 6A Game of the Week.
MARION (14) at Jackson, MO: Last week, Marion lost 24-20 to Class 5A Wynne after surrendering two interception returns for touchdowns and two safeties. Marion romped to a 62-35 win last year against Jackson at home, but players who scored seven TDs in that game have graduated. Jackson finished 2016 with an 8-3 record and a playoff win. Marion's team speed could cause mismatches for Jackson (2-1 in 2017).
PINE BLUFF (14) at Watson Chapel: Pine Bluff has won seven consecutive games against Watson Chapel, dating to a league loss in 2009. Cabot limited Pine Bluff to 34 yards in the second half last week and won 20-12. Watson Chapel forced five Dollarway turnovers in a 34-0 blanking.
Blytheville at WEST MEMPHIS (9): Former conference rivals split their past two non-conference meetings with West Memphis winning last year 35-25. In a 45-12 win over Forrest City last week, West Memphis senior QB Michael Troxler accounted for four TDs (three passing, one running), and connected on 11 of 17 passes to four receivers for 169 yards. Senior receiver Steven Stone collected four passes for 64 yards and two TDs.
Batesville at SEARCY (4): These teams have met every year since 2000, including a 2001 playoff game won by Searcy (41-21). The series features a tie (23-23 in 2003). Searcy has won the past two games after losing three straight. Last week, Searcy downed Valley View 63-41, the most points it has scored since a 61-26 win over Mountain Home in 2015. Senior QB Mason Schucker drilled seven TD passes to five receivers. Senior playmaker Eli Nevels caught a TD pass and returned a kickoff 62 yards for a score.
Mountain Home at NETTLETON (9): Nettleton has won three straight in this series, including 28-24 last season. Mountain Home has lost five consecutive non-conference games by a combined 35 points. Nettleton QB Deondre Henry paced Nettleton to a 42-7 halftime lead last week against Pocahontas. Mountain Home's veteran secondary (three three-year starters) could limit Nettleton's big-play offense.
LR CATHOLIC (28) at Jacksonville: Catholic rolled to a 31-6 victory a year ago. Senior Har-Darrius Martin totaled three touchdowns last week in a 25-21 win over Mills. Martin ended Mills' final drive with an interception. Class 7A Catholic junior running back Samy Johnson sprinted for 139 yards a week ago with two TDs and a 99-yard kickoff return for score.
MILLS (1) at LR Hall: Hall's 20-18 win last year snapped a four-game losing streak to Mills. Last week, Hall downed Fair 28-12 behind senior Braelon Adams' three TDs.

6A WEST
FS Southside at GREENWOOD (18): Greenwood has won its past 10 games against Class 7A competition and five straight against Southside. Greenwood scored 34 first-half points last week in a 34-7 victory over FS Northside. Last week, Har-Ber junior QB Grant Allen notched career highs in completions (19), passing yards (379) and TDs (six) vs Souhside. Greenwood QB and University of Arkansas commit Connor Noland passed for 164 yards and two TDs in the first half against Northside.
EL DORADO (1) at Cabot: Class 7A Cabot eased past El Dorado 28-13 a year ago. El Dorado crushed Class 5A Camden Fairview 29-7 last week. El Dorado running back Richard Kesee sprinted for 110 yards and two TDs. Cabot erased an early 12-0 deficit last week at Pine Bluff to win 20-12. Cabot will try to limit El Dorado's possessions behind running back Adam Flores (120 yards vs. PB).
BENTON (10) at LR Parkview: Benton has won the past three games in this series by a combined 83 points. This will be the second straight game for Benton at War Memorial Stadium after playing Class 7A Bryant there Saturday. Benton out-gained Bryant 472-458, bolstered by beast running back Zak Wallace's 175 yards and five TDs. Junior Colen Morrow started for Benton and connected on 17 of 27 passes for 222 yards.
Texarkana at TEXARKANA, TEXAS (6): Arkansas High lost 37-7 last year to Texas High. The Longhorns' coach in that game was Barry Norton, now the coach at Arkansas High. Norton was 152-25-1 at Texas High with 17 playoff appearances and the 2002 Class 4A state title. Arkansas High trailed Pleasant Grove, Texas, 20-0 early in the fourth quarter but rallied with TDs from Jordan Hall, DeJordan Mask and Irijah Price. Texas High senior defensive lineman Leonard Parks, an SMU commit, died in his sleep Saturday night. "Leonard was an excellent player but a better human being," Norton says. "He did everything the right way." Texas High junior QB Coltin Clack owns an offer from SMU, and senior receiver Tevailance Hunt has committed to TCU.
Russellville at HERITAGE (3): The Cyclones have won two straight in this series. Russellville led 14-0 after a quarter last week at Morrilton but lost 21-20. Russellville returns every starter in the secondary from the 2016 Class 6A state champions, which could test Landers AutoGroup Super Team Class 7A QB Trey Kitterman of Heritage.
LAKE HAMILTON (10) at Malvern: Class 4A Malvern owns a two-game winning streak against Lake Hamilton. Lake Hamilton lost five fumbles last week against Hot Springs, a game where it  scored the first 35 points in a 35-7 win. Five different players scored for Lake Hamilton. Malvern has lost six of its last seven outings.
ARKADELPHIA (7) at Sheridan: Class 4A Arkadelphia shut down Stuttgart 29-0 last week, its second straight win in that series. Sheridan lost its 10th straight game 51-13 to Class 5A McClellan. Sophomore QB Brayden Sites started against McClellan and completed 11 of 23 passes for 112 yards and a TD  as Sheridan's offense evolves from the Double Slot to Coach Lance Parker's Spread. Sheridan started nine sophomores against McClellan, with 17 10th-graders seeing action.
Siloam Springs at HARRISON (4): Siloam Springs fell 34-33 last week to Rogers after leading 27-7. Siloam Springs lost two fumbles with less than three minutes remaining. Class 5A Harrison downed rival Mountain Home 27-7. Teams split their past two meetings, with Harrison winning 39-19 last year.