Class 3A Week 2 Rankings, Notes & Picks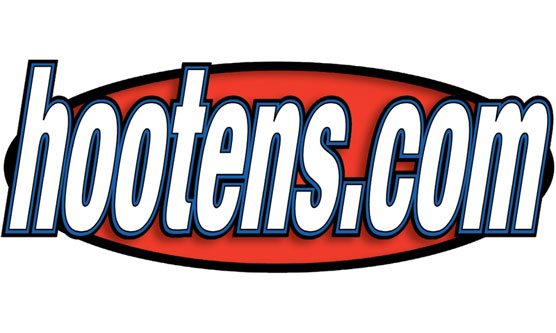 Hootens.com Rankings
Class 3A, Week 2, 2017
Copyright Hooten Publishing, Inc.
1. Prescott (1-0)
2. Charleston (1-0)
3. Junction City (1-0)
4. Harding Academy (1-0)
5. Rivercrest (1-0)
6. Glen Rose (1-0)
7. Smackover (1-0)
8. Clinton (1-0)
9. Piggott (1-0)
10. Newport (1-0)
11. H. Grove Haskell (1-0)
12. Fordyce (0-1)
13. Bald Knob (1-0)
14. Jessieville (1-0)
15. Mayflower (1-0)
16. Atkins (0-1)
17. Elkins (0-1)
18. Cedar Ridge (0-1)
19. McGehee (1-0)
20. Mansfield (0-1)
21. Centerpoint (1-0)
22. Hoxie (0-1)
23. Melbourne (1-0)
24. Fouke (1-0)
25. Greenland (1-0)
26. Barton (1-0)
27. Lamar (0-1)
28. Osceola (0-1)
29. Mountain View (0-1)
30. Walnut Ridge (1-0)
31. Paris (1-0)
32. Gurdon (1-0)
33. Horatio (1-0)
34. Episcopal (1-0)
35. Perryville (1-0)
36. Rose Bud (1-0)
37. Marshall (0-1)
38. Manila (0-1)
39. Drew Central (0-1)
40. Green Forest (0-1)
41. Marianna (0-1)
42. Cedarville (0-1)
43. Genoa Central (0-1)
44. Lake Village (1-0)
45. Bismarck (1-0)
46. Corning (0-1)
47. Yellville-Summit (0-1)
48. Two Rivers (0-1)

HOOTENS.COM GAME OF THE WEEK
No. 7 Smackover at No. 4 Harding Academy.
Smackover opened 2017 with a 14-6 win over Class 2A Camden Harmony Grove in the Arkansas Blue Cross and Blue Shield Kickoff Classic at SAU. Smackover dominated the second half against C. Harmony Grove, outscoring the Hornets 14-0 after halftime while throwing an interception in the red zone to end another threat. Smackover harassed Harding Academy in 2016 41-21. Harding Academy won a low-scoring slugfest against Class 4A Highland 12-9.  Harding Academy senior quarterback Peyton Harlow was six of 15 passing for 105 yards against Highland, while junior Davis Morgan was five of 13 for 67 yards. Morgan starts against Smackover. Harding Academy lost the turnover battle 3-1 but held Highland to 116 total yards in the game. A disciplined Smackover team invades Searcy Friday night led by an athletic defense. Harding Academy leans on its defensive line to make plays.
LAST WEEK
Hootens.com correctly picked 32 of 45 games (71 percent) involving Class 3A teams.
TV LAND
Hooten's Arkansas Football airs 10:30 a.m. Saturdays on KATV (ABC Little Rock) Channel 7, covering the Razorbacks, high school teams and players to watch. Benton offensive lineman Beau Belcher (4.2 GPA, 34 ACT) receives the prestigious Arkansas Air Guard Scholar Athlete of the Week award on this Saturday's show.
WEEK 2 PREDICTIONS (favored team in CAPS followed by point spread)
1-3A
CLINTON (14) at Berryville: Clinton blanked Class 4A Berryville 34-0 in 2016. The Yellow Jackets rushed for 263 yards against Class 4A Heber Springs last week (5.2 yards per carry). Clinton's running game keeps its offense on schedule for a 2-0 start.
West Fork at ELKINS (3): Elkins obliterated Class 4A West Fork 63-6 last year, its first win in the series since 2004. Elkins managed just 3.2 yards per carry and threw three interceptions in last week's 50-18 loss to Class 4A Shiloh Christian. Officials ejected three Elks for fighting, and they are suspended for this game.
CONWAY CHRISTIAN (18) at Mountain View: Class 2A Conway Christian beat Class 2A No. 4 Danville 35-12 in the Arkansas Blue Cross and Blue Shield Kickoff Classic at UCA. Mountain View lost to Class 2A Salem 40-18 but trailed just 14-12 in the second quarter when they dropped an interception before a blown coverage went for a touchdown the following play. Conway Christian mauled Mountain View 41-20 in 2016, when Mountain View eventually captured a share of its first conference title since 1987. This year, Mountain View fields 11 new starters on defense and five new offensive linemen. Mountain View is 7-3 in its past 10 non-conference games.
MELBOURNE (3) at Cave City: Melbourne has won four of five meetings against Cave City, but lost 35-14 a year ago. Melbourne quarterback Gabe Lawrence completed 26 of 36 passes last week for 350 yards and five TDs in a 48-14 win over Corning. Sophomore receiver Hunter Jennings caught six passes for 90 yards and three TDs and junior linebacker Silas Motes returned an interception 48 yards for a TD.
PIERCE CITY, MO. (6) at Green Forest: Green Forest was originally scheduled to play Pea Ridge this week. Green Forest senior running back Jose Hernandez rushed for 100 yards last week in a 27-3 loss to Class 4A Huntsville. Pierce City is 3-0 and has outscored opponents 130-16.
Yellville-Summit at SALEM (25): Class 2A Salem has won the past two meetings, including a 20-7 victory last year. Salem all-conference linebacker Cole Young anchors a defense that allowed just 16 points per game in 2016 (with two shutouts) and returns five starters. Yellville-Summit has averaged one win per season for the past four years.
Marshall at ROSE BUD (3): This series is tied 3-3 after Marshall's 40-6 win a year ago. Rose Bud snapped a 10-game losing streak in last week's 42-26 win over Class 2A Quitman. Rose Bud got key contributions from freshmen at running back/safety Jacob Parks (53 yards rushing) and left guard/defensive tackle Canton Moody (four tackles). Rose Bud likely improves in the passing game after four drops last week. Marshall lost 45-14 a week ago to Class 2A Hector.
Greenland at MANSFIELD (3): Greenland doubled up Mansfield 40-20 a year ago. Mansfield passed for 236 yards last week and rushed for 106 yards in a 35-28 loss to Class 4A Waldron. Mansfield QBs completed 22 passes to five different receivers.

2-3A
SMACKOVER (2) at Harding Academy: See Class 2A Game of the Week.
Bald Knob at SOUTHSIDE BATESVILLE (3): Bald Knob has won three of four meetings against Class 4A Southside Batesville, including a 24-13 win in 2016. Southside Batesville returns starters at 13 positions and Bald Knob boasts starters at 15 spots. Bald Knob is 4-3 in its past seven non-conference games. Bald Knob QB Clayton Collins accounted for two TDs last week, one passing and one running, in a 29-14 win over Des Arc. Bald Knob benefitted from seven Des Arc turnovers.
EARLE (10) at Cedar Ridge: Teams enter play following Week 1 losses. Class 4A Helena shook Earle 22-14, while Class 4A Brookland shut down Cedar Ridge 35-6. Cedar Ridge has averaged 6.5 wins the past two seasons since totaling just four wins from 2011-2014. Earle boasts four-star athlete Gerry Bohanon at quarterback. Bohanon owns 20 Division I offers, including 11 from SEC schools. Look for Cedar Ridge to use its Multiple Wing offense to shorten the game and limit possessions for a more athletic Earle outfit.
MAYFLOWER (10) at Perryville: Mayflower clapped CAC 50-15 a week ago, when junior twins Deon and Keon Simmons combined for 225 yards rushing and four TDs. Perryville boxed Bigelow 45-27, avenging a 14-7 2016 loss. Mayflower's team speed will test Perryville.
Marianna at HELENA (21): Class 4A Helena has won the past six meetings by a combined 191-26 and mauled Marianna 40-6 in 2016. Helena beat Earle 22-14 last week, snapping a four-game losing streak. East Poinsett County beat Marianna 44-6 in a game that was scheduled the last week of August after Augusta (EPC's original Week 1 opponent) dropped varsity football for 2017. Helena features several first-year players. Marianna has collected 20 wins since 2010 (2.8 wins per year).
BARTON (3) at Cross County: Class 2A Cross County beat Barton 37-19 a year ago. Barton mauled Marvell 48-0 last week for HC Clark McBride's first win at the school. It was Barton's second shutout in five outings (48-0 over Episcopal Week 8 2016). Cross County lost to Class 4A Harrisburg 12-6 at Jonesboro High School.
Episcopal at CHARLESTON (21): Charleston axed Episcopal 42-12 a year ago. Charleston downed Dardanelle 29-23 last week when junior QB Brayden Caudle led a game-winning, 79-yard drive with Jaxon Furr catching a TD pass with eight seconds left. Landers AutoGroup Superteam lineman Dain Youn set up the drive with an interception. It was win No. 50 for Charleston coach Greg Kendrick.
3-3A
Greene Co. Tech at NEWPORT (14): Newport has won two of three in the series with GCT and registered a 15-8 win over Class 4A Gosnell a week ago. Newport hands Greene County Tech its 19th straight loss. GCT last won Week 2, 2015, 44-26 over Newport.
Rivercrest at VALLEY VIEW (1): Valley View ripped Rivercrest 35-7 a year ago. Last week, Rivercrest rushed for 412 yards on 34 carries (12.4 yards per carry) against Paragould in a 41-6 rout. Rivercrest has lost three consecutive Week 2 games since a win over Greene County Tech in 2013.
PIGGOTT (3) at Portageville, Mo.: Piggott has won three straight against Portageville. Piggott coach Michael Harrell is 7-0 in non-conference games, and the Mohawks have won 10 of the past 13 games against Missouri teams. Piggott's seasoned offensive line (four returning starters) moves the Mohawks to 2-0.
GOSNELL (6) at Osceola: Gosnell has won four straight against Osceola by an average of 20 points. Osceola senior quarterback D.J. Flie left last week's game against Blytheville in an ambulance. If Flie can't play against Gosnell, look for junior Carl Miner to start at QB.
JONESBORO WESTSIDE (14) at Hoxie: Hoxie has won two of the past three games in this series, but Class 4A Jonesboro Westside secured a 40-0 victory in 2016. Hoxie tripped last week against Class 4A Trumann 35-20, while Jonesboro Westside mauled Manila 36-8. Hoxie has lost three straight games, and its nine losses in two years are more than the school's total from 2013-2015 combined.
TRUMANN (21) at Manila: Manila has lost all three meetings to Class 4A Trumann by a combined 55 points. Manila has qualified for the playoffs the past two years, the only appearances in school history.
Walnut Ridge at E. POINSETT COUNTY (6): Walnut Ridge won the past two meetings against Class 2A E. Poinsett County, including a 38-6 victory last year. The schools were conference rivals from 2004-2015, until Walnut Ridge bumped to Class 3A. EPC's experience (starters return at 16 positions) provides the edge.
BROOKLAND (18) at Corning: Corning lost its 23rd consecutive game Friday night, 48-14 to Melbourne. Class 5A Brookland beat Cedar Ridge 35-6. Brookland beat Corning 50-33 last year.
4-3A
Episcopal at CHARLESTON (21): Charleston axed Episcopal 42-12 a year ago. Charleston downed Dardanelle 29-23 last week when junior QB Brayden Caudle led a game-winning, 79-yard drive with Jaxon Furr catching a TD pass with eight seconds left. Landers AutoGroup Superteam lineman Dain Youn set up the drive with an interception. It was win No. 50 for Charleston coach Greg Kendrick.
DARDANELLE (14) at Paris: Class 4A Dardanelle dropped a heartbreaker Week 1 to Charleston 29-23. The Sand Lizards pounded Paris 45-7 a year ago. Paris downed Yellville-Summit 46-14 last week.
ATKINS (14) at Bigelow: Atkins has bounced Bigelow four straight times by a combined 89 points. Atkins' big-play ability contrasts  to Bigelow's deliberate Wing T attack.
Subiaco Academy at LAMAR (18): Subiaco Academy snapped a 17-game losing streak with a 15-8 Week 1 victory over Class 2A Brinkley. Lamar dropped a tight 27-24 decision to Class 5A Clarksville. Lamar slammed Subiaco Academy 42-0 in 2016, and hasn't lost to Subiaco since 2010.
Greenland at MANSFIELD (3): Greenland doubled up Mansfield 40-20 a year ago. Mansfield passed for 236 yards last week and rushed for 106 yards in a 35-28 loss to Class 4A Waldron. Mansfield QBs completed 22 passes to five different receivers.
Cedarville at WALRDON (23): Class 4A Waldron crushed Cedarville 49-14 in 2016. Waldron hunts its first playoff appearance since 2003.
Two Rivers at DOVER (21): Two Rivers owns a 16-game losing streak. Class 4A Dover downed Two Rivers' league rival Atkins 24-20 Week 1, while Two Rivers lost to Class 2A Danville. Two Rivers has scored six total points in its past three games with four shutouts in its past seven outings.
5-3A
C. Harmony Grove at PRESCOTT (22): Each opened 2017 in the Arkansas Blue Cross and Blue Shield Kickoff Classic at SAU. Class 2A Harmony Grove slipped against Smackover, losing 14-6, while Prescott won its 16th straight game in a 30-6 victory over Class 2A Hampton. Prescott's stingy defense allowed its first points to Hampton late in the fourth quarter. Harmony Grove moved the ball well against Smackover but only found the end zone late in the first half when sophomore Xaylon Falls out-leaped a Smackover defensive back for a TD reception on fourth down. Prescott wins its 17th consecutive game overall and second straight against Harmony Grove (37-8 in 2016).
GLEN ROSE (14) at Bauxite: Glen Rose had to wait for Saturday to maul Malvern 47-36. Game officials did not show Friday night. Class 4A Bauxite pushed visiting H. Grove Haskell but lost its 13th straight game 13-6. Glen Rose got a standout performance from Landers Autogroup Super Teamer Jarred Rogers, who totaled six TDs (three rushing, two passing and one interception return). Glen Rose has won two straight against Bauxite by a combined score of 96-13.
FOUNTAIN LAKE (7) at H. Grove Haskell: H. Grove Haskell won for the first time in five tries last year against Fountain Lake. Haskell's defense did not surrender a point last week to Class 4A Bauxite (the Miners scored on an interception return for a TD) in a 13-6 win. Haskell junior Jake Brooks rushed for 79 yards and two TDs, adding 13 tackles on defense. H. Grove Haskell's pass protection will be key this week. Fountain Lake lost Week 1 to Class 4A Pottsville 35-21.
Magnet Cove at CENTERPOINT (3): Centerpoint downed Class 2A Murfreesboro last week 50-14, the most points it has scored since a 56-0 win over Gurdon Week 7, 2016. Centerpoint racked up 454 rushing yards against Murfreesboro, including 215 by junior quarterback Owen Bright. Bright completed 16 of 27 passes for 210 yards and two TDs. Magnet Cove lost a shootout last week to Class 2A Parkers Chapel 43-41, a game which featured five lead changes. The all-time series is 2-2-1, but Centerpoint won the past two by a combined 90-41.
Dierks at GURDON (2): Gurdon dismissed Class 2A Lafayette County for the seventh straight time last week 21-20 with Antonio Dickens rushing for 73 yards. Gurdon has downed Class 2A Dierks three straight times by a combined 70 points. Dierks lost 21-8 to Horatio last week after trailing 14-0 at halftime.
MOUNT IDA (2) at Jessieville: Class 2A Mount Ida has won two straight in this series, including a 24-7 win a year ago. Jessieville rushed for 226 yards against Class 2A Mountain Pine Week 1 with five touchdowns. Jessieville dominated Mountain Pine in a 35-0 win. BYU commit Oliver Nasiali collected seven tackles with four tackles for loss. Jessieville will need to be disciplined on defense, especially in the secondary, against Mount Ida. Last week, Mount Ida coach Michael White won his 100th game at the school in a 41-6 romp over Class 2A Magazine. Mount Ida allowed just 31 yards, and six players scored TDs. Four QBs took snaps for Mount Ida.
HORATIO (3) at Murfreesboro: Horatio has won three of the past five meetings against Class 2A Murfreesboro. Last week, Horatio gave Coach Robert Collum his first win at the school in a 21-8 victory against Class 2A Dierks. Horatio senior running back Taylor Chavez scored three TDs, including a 62-yard return on the opening kickoff.
POYEN (2) at Bismarck: Class 2A Poyen has dominated this series, winning the past three meetings by an average of 15.3 points. Bismarck snapped a 17-game losing streak last week, slipping past Class 2A Spring Hill 14-13. Sophomore safety Braden Shuffield intercepted a pass against Spring Hill. Poyen all-league defensive tackle Blake Shepherd hurt his knee last week in the fourth quarter.
6-3A
SMACKOVER (2) at Harding Academy: See Class 2A Game of the Week.
Fordyce at HAMPTON (3): Class 2A Hampton lost last Tuesday to Prescott in the Arkansas Blue Cross and Blue Shield Kickoff Classic at SAU. Fordyce fell 23-7 to Class 2A Rison, managing 98 total yards. Hampton handed Fordyce one of its two losses a year ago in a 38-12 rout. Fordyce senior defensive lineman Billy Ferrell owns scholarship offers from UCA, Henderson State, A-State, Colorado State and UMASS.
JUNCTION CITY (25) at England: Class 2A England rallied in the fourth quarter last year to juke Junction City 31-26. Last week, Junction City dominated the second half against Class 2A Bearden, blowing open a 20-20 halftime tie for a 50-26 win. Junction City's new-look hurry-up offensive package amassed 617 yards of total offense. Landers Autogroup Super Teamers Hishmma Taylor sprinted for 263 yards and three TDs, and linebacker Terrell Gibson added 12 tackles. England is big on the offensive line, but the Lions scored just one TD against McCrory's first-team defense. England has won 21 straight home games, dating to a Week 10 loss to Carlisle in 2013.
DUMAS (6) at McGehee: Class 4A Dumas has won two straight in this series, including a 33-14 decision a year ago. This game features plenty of team speed on each side. McGehee uses a stable of running backs to spark its Wing T attack. McGehee out-gained Class 4A Baptist Prep 437-99 last Monday and led 50-0 at halftime.
Hermitage at FOUKE (35): Fouke outscored Class 2A Mineral Springs 40-34 last week, while Class 2A Hermitage lost 40-0 at Lake Village. Hermitage did not play varsity football in 2016. Fouke rushed for 285 yards last week (8.1 yards per carry), led by seniors Charley Baker (171 yards with two touchdowns) and Jarrett Easley (101 yards with three touchdowns). Baker and Easley recorded 18 and 13 tackles, respectively.
Lafayette County at GENOA CENTRAL (8): Class 2A Lafayette County has won three of the past four in this series, but Genoa Central won 26-14 last year. Genoa Central totaled just 210 yards against Class 2A Foreman last week in a 42-14 loss.
Woodlawn at DREW CENTRAL (7): Drew Central lost its 16th consecutive game last week, 42-28 to Episcopal, while Class 2A Woodlawn fell 30-6 to Class 2A Johnson County Westside. Drew Central's 28 points last week were the most it has scored since Week 4, 2015 in a 42-28 win over Lake Village.
STAR CITY (21) at Lake Village: Lake Village recorded the school's first shutout since 2012 by keeping Class 2A Woodlawn off the scoreboard last week. Lake Village has not beaten Class 4A Star City since 2005, losing nine straight in the series by an average of 29.3 points.