Hogs: QB Allen throws a birthday bash; D holds UTEP to 58 rushing yards in blowout win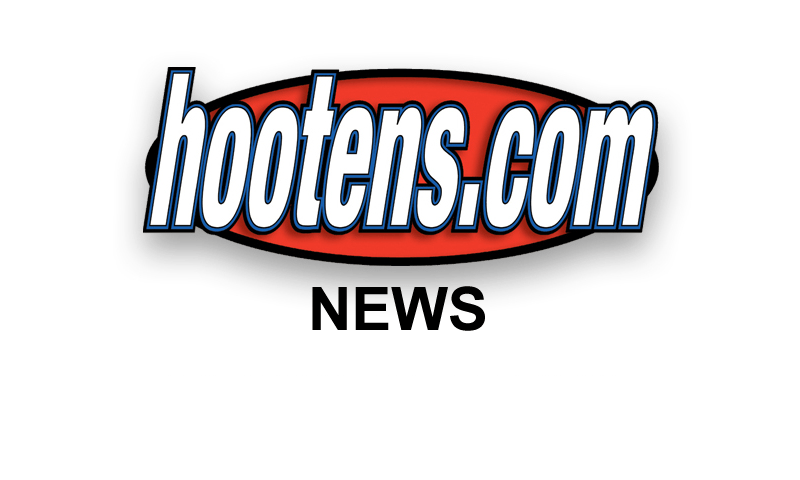 FAYETTEVILLE - Arkansas senior quarterback and birthday boy Brandon Allen strafed the Texas El-Paso Miners with four touchdown passes in the first half Saturday afternoon.
Arkansas' defense then shafted the Miners to start the second half with turnovers at UTEP's 7- and 3-yard lines, setting up two one-play touchdown drives as the Razorbacks torched UTEP 48-13 in 89-degree heat before an announced 67,708 at Reynolds Razorback Stadium.
A bad snap on a UTEP punt and UTEP fumbling Arkansas' only punt recovered by Arkansas' Josh Williams at the UTEP 15 furthered UTEP's woes. Those miscues set up freshman Cole Hedlund, kicking 19- and 27-yard fourth-quarter field goals.
Turning 23 Saturday, Allen completed 10 of 13 first-half passes with four touchdowns of 26 yards to Drew Morgan, 20 yards to Keon Hatcher, 58 to open field tackle-breaking wideout Jared Cornelius and 38 yards to Hatcher, again beating beleaguered cornerback Kalon Beverly for the second TD.
For the game Allen completed 14 of 18 for 308 yards and four TD's without a turnover, while Hatcher's six catches for 106 yards and two touchdowns led the receivers.
Receivers Cornelius, two catches for 75 yards, Morgan with his 26-yard TD and tight ends Hunter Henry, two receptions for 42, and Jeremy Sprinkle, two for 60, had big day catching the birthday boy's passes.
"Offensively we came out humming," Arkansas head coach Bret Bielema said. "I told you all along we could throw the football. Not just B.A. throwing it, but they do a lot of pressures and B.A. didn't get hit all that much and Keon obviously has taken it to another level."
Certainly levels above UTEP's Beverly.
Beverly may have been lucky to avoid an interference penalty on Allen's incomplete bomb for Dominique Reed after UTEP called a timeout with the Hogs initially set on running out the first-half clock.
Even after that the Hogs threatened to score with Alex Collins breaking a 70-yard run before finally corralled on the half's last play.
"A bear jumped on him," Bielema joked, saying he teased Collins that he should have scored.
"I kind of ran out of gas there at the end," Collins said. "Running from side to side kind of took the energy out of me but I tried to finish as strong as I could on that play."
Junior running back Collins finished with 127 yards on just 12 carries.
The Razorbacks didn't pound it early with the run, Bielema said, as new offensive coordinator Dan Enos took advantage of the passing openings as the Miners blitzed.
Enos also mixed it up the other day with a first down 38-yard touchdown pass to Hatcher after five straight runs powered the Hogs from their 25 to the UTEP 38.
"I like the play-calling and the ability to pass and run the ball," Collins said. "We don't want to be one-dimensional and I am very impressed with Brandon. I see him practice every day. He has come a long way and to show everybody else what he can do makes me proud for him."
Allen enjoyed celebrating a balanced birthday.
"I personally think we're a balanced offense," Allen said. "We can run and we can pass. When one's working we'll go with that. When one's not working, we can go to the other one. Being a balanced offense is what it takes to win."
UTEP head coach Sean Kugler was impressed with Arkansas in all phases.
"They're physical on both sides of the ball," Kugler said. "I was telling our team that's a good football team we played today, excellent football team."
Bielema lauded Arkansas' defense, particularly the second half, and said kickoff man Lane Saling and the kickoff coverage "was awesome."
UTEP return man Autrey Golden has returned six career kick return TDs, but 29 yards was his longest on six returns Saturday.
Nickel back Henre Toliver set Arkansas' second-half tone, batting up UTEP quarterback Mack Leftwich's pass practically as it left his hand then picking it off at the 19 and returning it 12 to the seven.
Alex Collins ran the scoring seven on one play.
On UTEP's next possession, Toliver sent the Miners reeling on a big third-down loss before UTEP punter Alan Luna fumbled the snap that Arkansas fifth-year senior Davyon "Sleepy" McKinney of Forrest City recovered at the UTEP three.
"It was a called blitz," Toliver said of his big pick. "I saw him pull up, and I saw the ball thrown and I jumped and came up with it. Coming out of the half Coach Bielema said, 'Set the tone. Set the tone. Don't come out flat and that's what we did.
On one carry tailback Kody Walker took it 3 yards for the 45-10 lead at 12:57 of the third quarter.
Arkansas appeared poised for one more touchdown drive when Allen and freshman backup offensive guard Josh Allen playing fullback collided on a 1-yard loss on third down before freshman Hedlund kicked a 19-yard field goal.
Sophomore backup Austin Allen quarterbacked after Toby Baker's punt was fumbled by UTEP and recovered by Josh Williams.
UTEP scored on field goals of 38 and 44 yards by Jay Mattox in the second and third quarter and tallied receiver Autrey Golden's 10-yard TD off a reverse in the second quarters.
Because of Arkansas' 11 lost-yardage tackles, UTEP only netted 58 rushing yards on 34 carries but UTEP running back Aaron Jones, a 1,321 yards rusher last season, netted 70 on 15 carries including a 20-yard run off misdirection.
"That guy is a pretty good running back," Arkansas senior defensive end and captain JaMichael Winston said of Jones: "He got a few plays on us and then we adjusted and stopped that."
Arkansas plays Toledo at 3 p.m. Saturday at War Memorial Stadium in Little Rock.
"