Hogs: Secondary and linebacker shuffle; Osceola freshman may play vs. Samford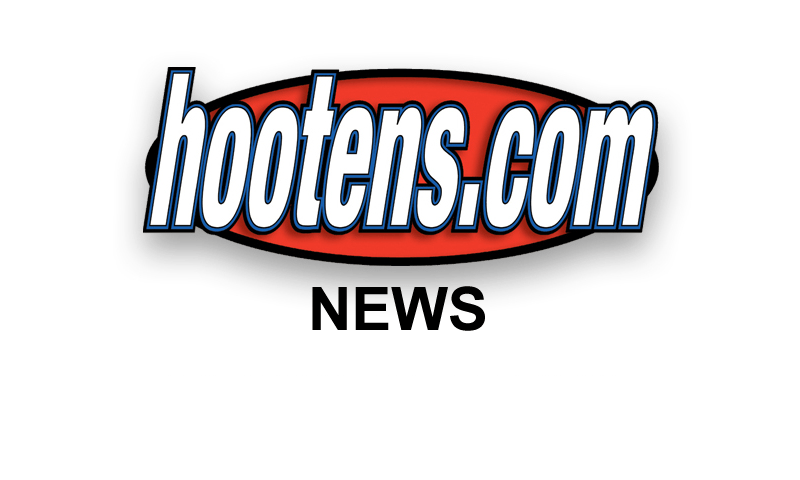 FAYETTEVILLE - Samford will be without its head coach while Arkansas may not have its strong safety Saturday night at War Memorial Stadium in Little Rock.
Kickoff is 6 p.m. and available on pay per view TV.
Samford coach Pat Sullivan, a Heisman Trophy winner when he quarterbacked the Auburn Tigers in 1971, missed the Bulldogs' 31-21 victory at Georgia State last Saturday while recovering from major back surgery and is not fit to travel, a Samford spokesman confirmed Thursday.
Bill D'Ottavio, Samford's defensive coordinator, was acting head coach last Saturday and continues this week.
Bielema on Monday said he looked forward to meeting a Heisman winner and reiterated that Thursday.
"Like I said the other day, I looked forward to meeting a man of his stature," Bielema said.
GAINES GAME TIME DECISION
Arkansas starting strong safety Rohan Gaines, injuring a knee during last Saturday's 34-14 victory over Louisiana-Lafayette, is " a game time decision," whether he will play against Samford, Bielema said Thursday.
Alan Turner, the junior from Junction City, made six tackles both subbing for Gaines at strong safety and playing safety when Gaines played nickel.
MORE MITCHELL
Even before Gaines was injured, Turner played more against ULL than did listed starting junior outside linebacker Braylon Mitchell of Heber Springs. Mitchell's playing time should increase Saturday.
"Last week it wasn't anything against Braylon," Bielema said. "We just felt like our nickel package was a lot better so that moved Rohan from safety to nickel, took Braylon out of the game and put (Alan Turner) in the game. So the dynamic that would change is A.T. would still be in the game but we would probably play more base defense with Braylon at Sam (linebacker)."
Bielema called Mitchell, "a kid who continues to impress me. Anything we ask him to do defensively or special teams he has been lights up. He is someone who is very eager to have success."
Bielema also lauded senior middle linebacker Austin Jones who in his first career start made six tackles and recovered a fumble forced by defensive end Trey Flowers.
"I think Austin Jones on Saturday was a pleasant surprise to everybody," Bielema said. "I think the middle linebacker is a lot like the quarterback on offense. He is the guy that controls the huddle and makes the calls at the line of scrimmage. The move their troops we have got to move our troops and so forth."
OSCEOLA FRESHMAN MAY PLAY
Korliss Marshall, recruited as a true freshman out of Osceola almost certain to redshirt converting from running back to safety, may be activated on special teams Saturday, Bielema said Thursday.
"Korliss has been very impressive," Bielema said. "Last week we were on the verge of playing him. He's a kid that every day continues to grow. He's very gifted athletically, very fast, very physical."
And with senior safety Eric Bennett graduating, Bielema believes it worth it not to redshirt.
"There are certain kids you realize they'll be better a year from now if they play now," Bielema said. "Even if it's in a very minimal role. Just to get him used to playing at the speed of the game. Safety is relatively new to him but we think that's something he can grow into."
He might not be a safety if the Hogs hadn't recruited nationally renowned freshman running back Alex Collins to blend with sophomore standout running back Jonathan Williams.
"I'm not too sure he couldn't be maybe our third or fourth string running back to be quite honest," Bielema said. "That's how talented he is."
SAMFORD REPORT
Bielema cited Samford's strengths off what he's seen on film.
"Obviously Samford is a team that is much improved from a year ago," Bielema said. "They won their opener and executed very, very well.
"They are very dangerous in the kicking game. We have been concentrating all week in our preparation for that.
"Their offense is controlled by their quarterback (Andy Summerlin) They have a very talented running back in No. 2 (Fabian Truss) and receiver, No. 11 (Kelsey Pope). A lot of good players all over the place.
"On defense they have got a very active middle linebacker (Justin Shade) They have a good defensive line, a safety, No. 6 (Jaquiski Tartt) who is as good as anybody out there right now."
"